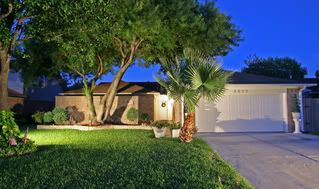 Westwood Park
Chris and Lauren walk inside her house. Lauren quickly has a flash back of Daniel bashing her in the head with the telephone. Chris notices she is distant.
"Are you ok?"
Lauren

"Yes. Just trying to put bad memories out my head."
Chris

"You mean Daniel don't you?"
Lauren
"Yes."
Chris
"You have nothing to worry about. I'm going to protect you. You don't have to live in fear no more."
Lauren, smiling
"That means a lot to me Chris. I am so glad to have you in my life." She hugs him and then kisses him.
Chris
"Besides, it's time to make new memories. I promise you they will be all good."
Lauren
"I'll hold you to that." Walking in to her living room and looking at her DVD collection,
"So what are you in the mood to watch? I got comedies, horror, romance, sci fi."
Chris
"It really doesn't matter. Whatever you want to watch baby." As Lauren picks out a movie, Chris's cell phone rings.
"Hello,..What! Jail!, Ashley?!" Lauren frowns up wondering who Chris is talking to. "Ok, I'll be there shortly." He hangs up.
Lauren
"Is everything ok?"
Chris
"No. Bryan and Sabryn have been arrested for the murder of Ashley Jones."
Lauren
"What!? I thought it was an accident."
Chris
"Me too. I really hate to leave you, but he really needs me."
Lauren
"Don't worry about it. I'll be fine."
Chris
"I don't feel right leaving you here."
Lauren
"Contrary to popular belief, I'm a grown woman and I can take care of my self."
Chris
"That's what I love about you." He kisses her on the lips. "I'll be back shortly. I won't be long." She smiles at him as he leaves her house. As Chris pulls off, Daniel comes out of the darkness of night, and looks inside Lauren's house. He has a flashback in his mind of being with Mona just an hour ago,"
Sierra Madre,
Mona's Mountain Side Resort
Mona walks down to her basement, which she has transformed into a dungeon. Mona walks by and rattles some chains and handcuffs that are hooked to the ceiling. Behind the chains, rest a very large sci-fi like glass casing, which seems to be filled with mist and fog. As the mist and fog blows around in the casing, we can see shadows of a body. Mona smiles. She pulls out a body bag from her magic bag of tricks, unlocks the glass casing, and throws the mysterious body into the body bag. Mona zips up the bag and then drags it up stairs. Out of breath, she sits on her couch and takes a breather, but it is interrupted with a bang on the door. Mona grabs her gun that's laying on the coffee table and looks through the peep hole. Mona rolls her eyes, and grabs her black veil and puts it back on. The lady in black opens the door.
"What the hell do you want? I don't accept unannounced visitors! And when was the last time you brushed your teeth man? This meth is really doing you in."
Daniel
"I need more. The leprechaun stole all my Tina's"
Mona
"Leprechaun?" She laughs." That's a good one. Look since the little mean troll stole your candy, I left you a nice ounce of that good ol Tina that you so much desire at Lauren's house. I figure this will be a good way for you two to patch things up. A little meth, have a little sex, than smoke more meth, and so on and so forth."
Daniel
"That sounds like a great idea. I can't wait to see my Lauren. It's been such a long time since we made love. You're a good friend Miss lady in Black." Daniel tries to hug her but Mona backs away
Mona
"You must be out your damn mind. It smells like you washed up in a sewer. Stank ass Bastard!" Mona pulls out 10 dollars from her magic bag and hands it to Daniel
Daniel
"What's this for?"
Mona
"Go through a car wash or something. I'm sure Lauren don't want to smell that funk. Now get the hell out of here!" She pushes him out her door way and slams her door. She looks out her window and waits till Daniel is out of eyesight. Coming out the flash back, and thisty for the meth, He goes around back to see her bedroom window open and he decides to climb through.


Episode: 52, In the Heat Of Passion
Written by: ML C with Monique Bitches.
Downtown Pasadena,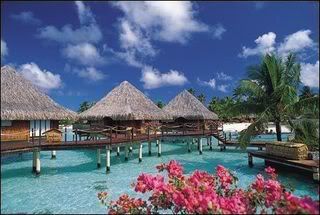 The Blue Note
Alexis and Karim, along with his brother Kevin and Sharan are finishing eating up their steak and shrimp.
Sharan

"That was delicious."
Kevin

"Yes it was." He says leaning closer to her and nibbling on her ear. He whispers" I'm ready for dessert." Then he gently blows on her ear, knowing this turns his woman on. She looks at him and smiles.
She whispers back "I don't want to be rude to your brother or Alexis. After all we did invite them to dine with us."
Kevin
"Karim won't mind. He'll be ok. Baby, I'm ready to slide my tongue in you."
Sharan
"I like the sound of that." She then has a quick flash of Dondre kissing her at Ashley's funeral. She snaps out her flashback and wonders why she keeps thinking of Dre and his kisses. She looks at Alexis and Karim to get her thoughts off of another man.
"Thank you for dining with us. We had a wonderful time. I`m so glad you make Karim happy. He deserves it.
Kevin
"Yes he does."
Just then, Mike and Jodie walk into The Blue Note. Pierre escorts Mike and Jodie to their seats, as they pass up Kevin, Sharan, Karim, and Alexis. They stop and say hi.
Kevin
"Mike, it's good to see you man. I thought you went into hiding or something."
Mike

"No such luck. I was just taking some time for myself to sort out what Ty and Jenn did to me."
Sharan
"Well that's in the past now. I see you have moved on to better and more beautiful things."
Jodie, smiles at the compliment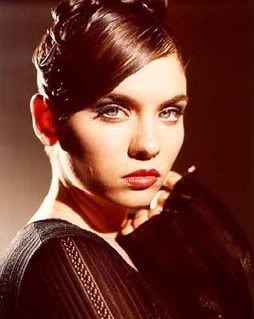 "Thank you. I'm Jodie. It's nice to meet all of you."
Mike
"Oh, I'm sorry. This is Kevin, his brother Karim, and Sharan, and Alexis."
Alexis

"Nice to meet you Jodie. I'm new here in Pasadena ."
Jodie
"Yea, I've only been here for about a month now."
Alexis
"Please don't mind me starring at you. Your beauty, is so intriguing."
Jodie, frowning up.
"I've never heard that before."
Alexis
"It's a good thing trust me." Alexis reaches in her purse and hands Jodie her business card.
"I'm a fashion designer, and I would love for you to model for my company."
Jodie
"Wow, I'm flattered."
Alexis
"Let's say we meet tomorrow morning to talk."
Jodie
"Sounds great to me. Nice meeting all of you."
Kevin
"Same here. Mike, call me some time. We can go have a beer or something."
Mike
"It has been a long time since we've hung out. We need to change that. Well you all have a good evening."
Karim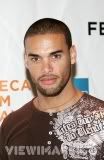 "You too."
Mike and Jodie are seated at their table.
Alexis
"Well I had a lovely evening. I hope we can do this again sometime soon."
Kevin
"So you're going to stay here in Pasadena for awhile then?"
Alexis, looking at Karim with a smile then looking back at Sharan and Kevin,
"I am yes."
Karim
"I'm glad to hear to hear that."
Sharan
"Well Alexis it was good talking with you."
Alexis
"Same here. And if you ever get tired of working with Sabryn, I have my own Fashion House setting up shop here in Pasadena."
Sharan
"I'll keep That in mind, but Karim, Kevin and I are now legally bound to work with Sabryn."
Alexis
"I understand. Business is business."
Kevin
"Alright bro. I'll see you at the office in the morning."
Karim
"Bet."
Kevin
"Nice to see you again Alexis" He says as he and Sharan stand up. They leave the fancy restaurant, as Alexis and Karim kiss passionately before getting up and leaving them selves.
In Kevin's car, the old school jam, "Cutie Pie" by One Way comes on. Kevin turns it up, then he holds Sharan's hand. Sharan, on the other hand, stares out the window, again thinking of Dondre, thinking how he played this very same song the morning, he claimed someone broke into her hair shop which turned out to be a cover for a romantic breakfast for her. Sharan forces herself to stop thinking of Dre, and asks herself" Why can't I get Dre out my head."

Huntington Memorial Hospital


Natalia, trying to wrestle the IV pole out of Dahlia's firm grip, yanks so hard, she loses her balance, falls back into the window, and crashes through it, taking Dahlia with her, who also had a firm grip on the pole after beating Natalia with it. They are in mid air, headed, to point zero, falling 500 feet per second, just moments away from smacking the busy street below. Just as they are about to meet there maker, a garbage truck rolls by, and Natalia and Dahlia crashes onto the garbage truck, landing in the piles of waste, and smelly debris. Both women pass out from the horrifying stench.

Hearing the loud commotion from the hallway, Dr. Diego Serrano, runs into the room. He doesn't see Dahlia and sees the window broken. He runs over to the window and sees the garbage truck carrying Natalia and Dahlia going down the street.
"

This can't be happening. Can this city get any crazier?" He calls police cheif Abe Williams.
Back at The Blue Note
Jodie, looking over her menu
" What time is it?"
Mike
"It's about 11:59 pm."
Jodie
"Don't tell me I missed Novi? I waited all day to find out if Yvette stops Cassandra. Or to see if Lynette will finally be with Greg."
Mike
"I took the liberty of programming it on my DVR. And no, none of those things happen. Cassandra is still tormenting Vette, and Greg and Lynn are not any closer to being together."
Jodie
"That is so sweet of you. Your are so caring."
Mike
"I knew you needed your rest. You haven't been feeling well all day."
Jodie has a look of concern as she looks into Mike's eyes
Mike
"What's the matter?"
Jodie
"This is so hard for me Mike."
Mike
"What is?"
Jodie
"My life. This HIV. Knowing I can't ever bear children, won't ever have a family, no one to ever love me."
Mike
"Why do you feel like that? Because of your HIV?"
Jodie
"Yes. I get so depressed at times. I feel so all alone in this world. I have no family, hardly no friends."
Mike
"Oh, and I don't count?'
Jodie
"Of course you do. But that's just the thing. These feelings I am having...." She says looking away, getting nervous
Mike
"What kind of feelings? Talk to me." He reassures her by placing his hand on her cheek and making her look at him.
Jodie
"Ever since the first day I came into your pub, I knew there was something about you. Something special. You're a true gentleman. You're good natured, so determined and you didn't pass judgement on me when told you my status. You accepted me into your life and I am so grateful."
Mike
"Ok, I am confused. What's wrong with feeling grateful?"
Jodie, pauses, as a tear rolls down her cheek.
"Mike, the more and more I spend time with you, the more I fall deeper in love with you. Mike I love you." Mike is surprised by Jodie's loveable confession.
The garbage truck carrying Dahlia and Natalia, pulls into the "Stink So Good" Waste Management Site(Landfill). The truck driver, is directed to his dump site and the workers on the ground gives the driver the cue to lift his trailer and dump his trash onto the piles of other waste. Just like the trash, Dahlia and Natalia slide out the truck and into the piles of dirty diapers, fecal materials and rotten food. The trash keeps pouring out the back of the truck, burying a passed out Natalia and Dahlia in the trash.

Pa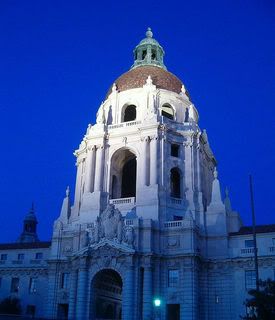 sadena City Jail
Chris walks over to Bryan. Bryan sitting on his cot gets up to greet him.
Bryan

"Thanks for coming man."
Chris
"No problem. I can't believe you are being charged for murder."
He turns around and sees Gilbert talking to Sabryn in the cell across from Bryan.
"And Sabryn too. "
Bryan
"I know. But it was all an accident. I think Alexis had something to do with Abe arresting us."
Chris
"Ashley's sister?"
Bryan
"Yup. She's here to carry on this vendetta against me and Sabryn."
Chris
"Like they say, one night of passion can lead to lifetime full of pain."
Bryan
"Tell me about it."
Chris
"So when are you being arraigned?"
Bryan
"In the morning. Our lawyers will be here later on."
Chris
"Don't sweat it man, the judge and or jury will see you two are innocent."
Bryan
They have too. I got a baby on the way."
Chris
"A baby? Sabryn's pregnant?"
Bryan
"Yes she is. I could not be happier. We are starting over. We want to be a family to this child."
Chris
"That's what's up man. I know you have wanted Sabryn back since she dumped you months ago."
Bryan
"Yup, I got my woman back and to make things even better, we are going to be a family. I just have to prove our innocence. But until then, I need you to man the club Chris. You are the only one I trust to take care of business while I am in here."
Chris
"You know you can count on me."
Bryan
"I want you to raise the cover charge and add a dollar to all the drinks. I need all the money I can." He says as he remembers, giving Natalia, 1 million dollars to keep quiet about the sexual rendezvous on the pool table in his club.
Westwood Park, Kevin and Sharan's bedroom

Sharan, is in pure sexual heaven, as Kevin, with his head between her legs, has her legs wrapped around his head as he licks on her clitoris. He sucks on it then blows on it in a smooth rhythm. Sharan, closes her eyes as her body quivers as Kevin intensifies his tongue action on her clitoris. As she flinches and jerks her body, he takes his hands and cups her breast. Sharan lets out a loud moan.
"Lick it baby. Don't stop" She says breathing heavily.
Kevin
"You like that?" He says as he slides his tongue inside her love canal.
Sharan
"Yes baby." she says moaning even louder.
Sharan's loud moans turns Kevin on and he decides to up the ante and pleasure his fiancee even more by sliding his finger in her canal while still licking on her clitoris. Sharan's body quivers even more intensely. Kevin, proud that he is giving his woman the ultimate eat out session wants to hear his name.
Kevin
"What's my name?"
Sharan
"Kevin" She barley gets out in between her moans. Kevin fingers Sharan a bit faster. Sharan clinches her eyes shut even harder.
Kevin
"Who's pu$$y is this?"
Sharan, without even thinking about it says
"It's yours Dondre".....