Just Paradise #12: BRO Opens/Greg and Marcino make a discovery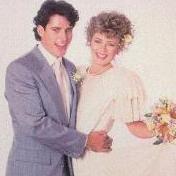 Entry posted by Days22 ·
738 views
Cut to Miranda at home.
She is listening to her headphones as she is going over some homework. There is a knock at her door but she doesn't hear it at first with her headphones on. The knocking slightly increases and she hears it and turns off her music.
Miranda opens the door to see JJ
.
JJ: Hi…neighbor.
MIRANDA: Hey…
JJ: I hope this isn't awkward.
MIRANDA: Why would it be awkward?
JJ: You know…the other night. I was doing some bad unneighborly stupidness with some loud music.
MIRANDA: Yeah that got a little frustrating to say the least.
JJ: Well I came over here to apologize for that night…hope you can give me some neighborly forgiveness.
--
Lucas
and Emily
are at the coffee shop.
Hunter
takes their orders.
EMILY: I hope this coffee is strong. I really need it.
HUNTER: Coming right up nice and strong.
Lucas and Emily take a seat.
LUCAS: You alright? You seem uneasy to me.
EMILY: Didn't sleep well.
LUCAS: If you wanted to meet because of that I am the wrong person to ask for sleeping advice.
EMILY: That is not why we are meeting. You just want to cut right to the chase don't you...
LUCAS: For some reason you intrigue me. At a business level of course.
EMILY: This is good.
LUCAS: No. I don't like it.
EMILY: Don't say that. You know I should probably be at my husband's opening, but here I am with you.
LUCAS: Your husbands company is opening today and you are not there?!
EMILY: He won't miss me. I think.
LUCAS: I…I don't get you.
--
Cut to BRO:
It is officially up and running!
Paul
walks up to Barbara
.
PAUL: Mom I hope you have the designs ready to go into production.
BARBARA: I do. I think they came out wonderful.
Barbara hands Paul a folder.
Katsu
walks over and takes the folder.
KATSU: I want to see these too.
BARBARA: Aren't you just involved with the business side of this company and not the creative?
KATSU: I savor in making sure my money goes into good product.
Katsu looks over some of the designs with Paul.
PAUL: What do you think?
KATSU: We'll see how the finished products come out.
He gives the file to Paul and walks.
BARBARA: I still don't like him at all!
Eliza
glides up to them. She hugs Barbara.
BARBARA: (her frown turns to a smile) Hey sweetie!
PAUL: I'm proud that you are on time.
ELIZA: Of course I am. I am here to be your very productive secretary, dad!
PAUL: Happy to hear it…not happy about one thing though.
ELIZA: What is wrong?
PAUL: I see that Emily nor Henry are here to support us today.
Barbara looks on
--
Marcino
and Greg
are out by a pond.
MARCINO: This place is beautiful.
GREG: I have never taken anyone else here before.
MARCINO: It is personal to you?
GREG: Very. The only place I get my peace from the last five years or more. I've lost track.
MARCINO: Your family has been going through a rough patch for that long?
GREG: We don't go through rough patches. We are the rough patch.
MARCINO: I don't like to see you this stressed out all the time,
GREG: When you get no peace at home every day, it will short circuit a persons nerves.
MARCINO: I can imagine. Always puts my minuscule problems into perspective.
GREG: I don't mean to belittle your problems.
MARCINO: You don't.
GREG: I just truly hate my life.
Greg skips a rock into the pond.
--
Jesse
shows up to see Steve
and
Terrance
.
JESSE: Hi agents
STEVE: You already come bearing gifts, dude?
JESSE: I do. I have the warrant you want.
TERRANCE: That was fast.
JESSE: I want to help you guys as much as I can. I may need the favor returned soon.
STEVE: Works for me.
TERRANCE: Let's go to this house. I want to see what we can uncover there.
STEVE: I just hope it is something that leads to Bo.
The 3 men head off
https://www.youtube.com/watch?v=LnwwnaIcRSU
Cut to JJ and Miranda:
JJ: I just don't do well when partying. Something always happens.
MIRANDA: You sure seemed to be having fun.
JJ: I get carried away. The loud music was not my idea. Though that is not an excuse.
MIRANDA: Oh so then the strip poker was your idea?
JJ: Ha! Well no, actually that wasn't either. None of it was to be honest.
MIRANDA: hmm…okay. I am sorry if I interrupted you and your girlfriend from having fun.
JJ looks on uncomfortably.
JJ: She…Eliza is not my girlfriend.
MIRANDA: Well then sorry for interrupting your friend with strip poker benefits (chuckles)
JJ: You didn't interrupt anything.
MIRANDA: (gives him a doubting look) Okay. Whatever you say. I am glad we came to these understandings.
JJ: Me too.
Awkward silence ensues..
--
At the coffee shop
HUNTER: Here are your extra strong coffees
EMILY: Thank you very much.
LUCAS: So can we get to why you called and wanted a breakfast meeting.
EMILY: I just want to know what you thought of my resume.
LUCAS: It is in my possibility bank.
EMILY: What the hell is a possibility bank?
LUCAS: The maybe I will hire the maybe I won't hire folder.
A man
walks in looking strange..
EMILY: Don't play hardball with me Lucas Roberts. I have experience for you... and your company.
LUCAS: You do and I am considering hiring you, but—
The strange guy walks up to their table.
STRANGE GUY: Do I know you…
LUCAS: Me? I don't think so.
STRANGE GUY: I'm reasonably sure that I know you from somewhere.
LUCAS: No…no I think you have the wrong guy…
--
AT BRO:
Katsu is with Barbara
KATSU: You know I was just giving you a hard time about your designs right?
BARBARA: With your opinion or without your opinion I know my designs are fabulous.
KATSU: Aren't you the confident one.
BARBARA: When you have done something most of your life you know a few things. Don't you forget that I know a few things. Could probably even teach you a thing or two (smirks)
She Walks off.
Meanwhile, Paul comes out of his office and goes to Eliza at her desk.
PAUL: You put your first call in! Great job!
ELIZA: Thank you!
PAUL: It is day 1 though and I have a lot of people who will be calling and making appointments with me and your grandma so if it gets to be too much let me know.
ELIZA: I'll be fine.
PAUL: Cool
He walks back to his office.
The phone rings.
ELIZA: Paul Ryans office…yes…sure I will put you through.
She puts the call through to her dad.
Another line rings.
ELIZA: Paul Ryans office…a meeting…yes…let me look through his appointments today….
Line 3 and 4 start to rings as well.
ELIZA: Hold please….(answers line 3)…materials? Yes we will need materials in today I am sure…I don't know…I will have to ask
She is starting to panic as the work builds up…
--
At the pond:
Marcino and Greg are sitting on a bench
Marcino sighs
MARCINO: You are killin' me bro.
GREG: I am sorry for being a depressive twit.
MARCINO: No Don't say that. I can just tell you need a hug.
Greg puts his arms out for a hug
GREG: Well…
Marcino hugs him.
GREG: I just need to get away from my father. When I turn 18 soon I will and when I do I will be feeling better. A better man. I know it is no excuse but this stress makes me choose poor choices.
MARCINO: Oh no…what did you do now?
Greg puts his hand on Marcinos knee..
GREG: Don't judge me but I—
MARCINO: --Wait…sorry for interrupting but what is that?
Marcino points in the distance to tons of trees
GREG: Oh sh*t
--
Steve, Jesse and Terrance arrive at the house the ISA drones took pictures of.
They go inside….to find it completely empty with just a bookshelf with no books and a refrigerator in the kitchen.
TERRANCE: This cannot be! They just took these pictures 2 days ago and now it is empty.
STEVE: This does not make any sense. Roman told me as soon as he could about these.
JESSE: How would anyone not in the ISA know these pictures were taken?
STEVE: Nobody should have known about that.
TERRANCE: It must have just been emptied out yesterday or today.
JESSE: Looks like it was cleaned up good too. I will see if I can get forensics just in case.
STEVE: Please do that.
TERRANCE: Someone is one step ahead of us and I am sick of it.
STEVE: Me too. It is starting to be beyond frustrating and just plain infuriating.
TERRANCE: Could it be an inside job at the ISA?
STEVE: I've had an odd feeling about that for a while now.
TERRANCE: Who at the ISA was originally in charge of Bo's mission?
STEVE: I have not been able to find that info out, but I will now. Something is off and we need to figure out what.
--
Cut to JJ and Miranda:
JJ: Glad we had this talk. I'll, uh, leave now.
MIRANDA: Thank you for stopping by. You didn't have to apologize but its really cool that you did.
JJ: It won't happen again either way.
JJ exits and goes back to his apartment and closes the door.
He sinks against his door and thumps his head against the door.
JJ: I so have blown it with Miranda…
--
At the coffee shop:
Hunter sees the strange guy at Lucas and Emilys table
STRANGE GUY: I have to know you from something…
LUCAS: I don't think so man
HUNTER: Jeremy, you have to let our customers eat in peace.
STRANGE GUY/JEREMY: Sorry.
HUNTER: Do you want your usual donut?
JEREMY: No, I have somewhere to be now.
Jeremy exits quickly.
EMILY: What was that about?
LUCAS: I have no clue who that was. I'm sure he didn't know me.
HUNTER: His name is Jeremy. He comes in here a lot. The guy does seem to have some mental issues…
--
AT BRO:
Barbara is in her office going over her designs.
BARBARA: I have my baby back. These are wonderful. Just wait till they come to fruition.
Meanwhile, Katsu is at Eliza's desk.
KATSU: You alright?
ELIZA: Was a stressful ten minutes. So many calls at once.
KATSU: You'll get use to it.
ELIZA: I was confident at first, but now I am worried.
KATSU: You will get the hang of it. Don't sweat it.
ELIZA: I'll try
KATSU: Really though, you are already sweating.
Katsu wipes some sweat from her eye brow.
He looks into her eyes and smiles before walking into Paul's office.
"The eyeland" from the Lost sound track starts to play
https://www.youtube.com/watch?v=ZbsiB5zndtk
[:00] In Pauls office
PAUL: Hello Katsu
KATSU: How is your first morning here at BRO?
PAUL: So far so good, I'd say.
KATSU: Me too.
PAUL: I didn't think you would stick around.
KATSU: Hey, I am part of the family now.
PAUL: I do want to thank you for all your help.
KATSU: Always glad to be of service. I just cannot wait for the money to start coming through.
PAUL: Oh, believe me, I will be elated when we make a profit.
KATSU: We all will.
Katsu and Paul shake hands.
[:27] A frustrated Steve arrives home. He gets out of his car and slams the car door shut.
He starts to walk towards his house when he hears something. He stands still for a moment…
Someone is walking up behind him…
He slowly starts to reach for his gun…
Steve turns around quickly to see Carly Manning
standing there!
[:46] Steve: Woah be careful with the sneaking!
CARLY: Sorry…I had to track you down. I can't shake the feeling that something is wrong with Bo.
Steve looks on uneasy
[:56] Cut to Greg and Marcino at the pond.
GREG: We have to go see what happened over there…
MARCINO: I suppose…
Marcino is nervous as the two start to walk through the trees closer to whatever it is they see.
[1:08] They start to walk slower…
A large dark object can barely be seen through more trees in the distance.
MARCINO: This looks bad...
GREG: Yeah. Something dire happened.
They continue to get closer through the trees.
[1:20] The two young men finally get to the object. Greg puts his hand across Marcino and looks around.
GREG: I don't think anyone is near.
MARCINO: We're going to have to call the police…
[1:30] Cut to a mostly burnt up and charred car!
GREG: I hope nobody was inside
MARCINO: Can you tell?
GREG: I don't want to try and find out.
The car is basically all burnt up. Busted up windows. Charred in the inside and out. Greg and Marcino get closer to it.
The license plate however has managed to stay mostly okay.
Zoom in on the license plate:
It reads: "BO4HOPE"
FADE TO BLACK
Credits roll
I do not own any non original characters nor any pics*