Just Paradise #13: Bad news spreads through Independence day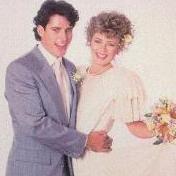 Entry posted by Days22 ·
736 views
At the strip club:
Oddball Jeremy
walks in…
He goes to the bar
The bartender, Bob
places a napkin where he is sitting.
BOB: What can I get for you?
JEREMY: Your best beer on tap.
BOB: Coming right up.
A stripper is on stage.
Bob hands Jeremy his beer.
Jeremy takes a sip and then stares a hole through the stripper that is on stage…
Meanwhile, Derrick
walks to the back room at the club.
He seems agitated.
He makes a phone call.
DERRICK: Hey…what the hell is the problem? Well we need to fix this fast….we cannot be having an issue with the product! Stop with the excuses!
--
Lucas
is at the grocery store.
Jennifer
and Daniel
are also there.
LUCAS: Sis!
JENNIFER: Hey Lucas. Doing some 4th of July shopping?
LUCAS: A little something.
Lucas and Daniel look at each other.
DANIEL: Hey there, Lucas.
LUCAS: Doctor Dan…
Lucas sees Daniel looking at some of the pork ribs Lucas is also looking at.
He sees Daniel about to grab for one, but Lucas grabs the pack first.
LUCAS: Not gonna steal something from me again Daniel..
DANIEL: oh…kay..
JENNIFER: I am so happy to run into to you.
LUCAS: Me too, Jenn
Daniel gives them both a dirty look.
--
Marcino
and Greg
are with the burnt up car they found with the "BO4HOPE" license.
MARCINO: We need to report this to the police.
GREG: Do we really have to call them?
MARCINO: I think we should. Something terrible happened here.
GREG: Fine, but you are going to be the one that calls.
MARCINO: That is fine.
Marcino takes out his phone and dials 911.
--
Steve
and Carly
are inside of the Johnson house:
STEVE: You came all the way here to ask me about Bo? Do you have something against phones…texts…facebook messages?
CARLY: This is too important for all of that.
STEVE: What do you think is wrong with Bo?
CARLY: I am here to ask you that? Some coworker of yours, Terrance came to see me…he was hiding something.
STEVE: Hiding what?
CARLY: I am asking the questions here.
STEVE: Well excuse me!
CARLY: He was asking the questions to me at the time about the last time I talked to Bo. He proclaimed everything was okay but ever since that visit I have felt like something was wrong with Bo…so tell me the truth. What is up?
STEVE: Still care about him?
CARLY: I will always care about him.
STEVE: I'd like to think that he is okay and just out on a job.
CARLY: I sense a but coming…
STEVE: But I cannot say that for sure..
CARLY: You do not know where Bo is do you?
Kayla
has arrived home.
KAYLA: Carly…hey…is something wrong with Bo?
Kayla looks at Steve who looks back at her with sadness in his eyes.
--
Cut to a close up of Terrance
who is on the phone:
He is talking to his father Elijah
TERRANCE: I do miss Union Creek a little bit, but I am adjusting to life here.
ELIJAH: Happy to hear that son, but I still worry about you there.
TERRANCE: You do not have to. I am alright.
ELIJAH: I know you cannot disclose much info but how is your assignment going?
TERRANCE: Could be a lot better honestly.
ELIJAH: Are you sure everything is okay?
TERRANCE: I promise, father.
ELIJAH: I can't help but feel responsible for you.
TERRANCE: You don't have to anymore.
ELIJAH: I am not talking about just your safety on this assignment.
TERRANCE: I know. All is well. I deal with what I have always had to deal with. Dealing with it right now actually.
Terrance hears some music in the background.
TERRANCE: Go have fun at that barbecue!
ELIJAH: Hope you have a fun 4th as well.
TERRANCE: I'll try. Catch you later dad.
ELIJAH: Love you.
They hang up.
Zoom out from where Terrance is sitting to reveal that he is sitting on a hospital bed in a hospital room.
An IV is in him…a blood bag is connected to the IV…
https://www.youtube.com/watch?v=LnwwnaIcRSU
Back at the strip club:
Derrick is still on the phone with someone.
DERRICK: I do not understand how this even happened! You know today is a holiday. So today of all days it would have been nice for everything to arrive on time!
Derrick's annoyance grows stronger.
DERRICK: Figure it out and don't let it happen again!
Derrick hangs up and comes out of the back room angry.
Bob spots him walking to the bar.
BOB: Everything okay Boss?
DERRICK: Yes no worries. Just a liquor problem is all.
BOB: Okay. Hope it gets fixed.
DERRICK: Me too.
Derrick takes a seat.
Bob looks at Jeremy at the bar. He has not drank much of his beer. He is staring at a now different stripper who is on stage. Leering rather creepily…
--
At the grocery store:
JENNIFER: Lucas since we are all here, you should join us and JJ for a little 4th of July dinner.
LUCAS: I do not want to interrupt your plans.
DANIEL: That's too bad. Sorry you cant make it.
LUCAS: Trying to rush me to say no, Dan? In that case I would love to come!
JENNIFER: Meet us at our new house in a few then.
LUCAS: Sounds good.
DANIEL: Fantastic...
--
Angie
walks into the hospital room that Terrance is in.
All the blood from the blood bag is now gone.
TERRANCE: All over doc?
ANGIE: Yes. The blood transfusion was a success.
TERRANC: My favorite six words.
Angie removes the IV.
ANGIE: How are you feeling?
TERRANCE: Much better, thank you.
ANGIE: You are free to go then.
TERRANCE: Thank you very much.
Terrance exits.
Natalia
is in the hall walking with her cane.
She seems to be struggling.
TERRANCE: Are you okay mam?
NATALIA: Yeah. I think maybe I didn't have enough water today.
TERRANCE: I could go get you a water bottle real quick..
NATALIA: I do not want to bother you.
TERRANCE: You are doing no such thing!
--
Jesse
, Officer Ramos
and other cops are at the scene by the pond with the burnt car.
Marcino and Greg are watching from a distance.
JESSE: We need to run this license plate.
OFFICER RAMOS: I will get on that.
Jesse looks around the car.
He then looks inside.
JESSE: This is horrible. I already know the forensics are going to say that this was lit on fire by someone. Arson.
--
At the Johnson house:
KAYLA: Steve… tell me what is wrong with Bo?
STEVE: Sweetness, listen, I was hoping to have to never deliver this news.
KAYLA: What news?
Steve holds Kaylas hand.
CARLY: One of Steves coworkers, Terrance was in Arizona awhile back asking me about Bo.
KAYLA: Terrance?
CARLY: I could tell by his questions that—
STEVE: --Carly! Let me tell you both exactly what has been going on. It is probably time that you both should know. Bo has…well, Bo is missing.
Kayla is in shock. She pulls her hand away from Steve…
--
At the strip club:
Bob pulls Derrick aside. He points to Jeremy at the bar.
BOB: That guy seems creepy, Derrick. He has just been staring at the strippers all night with no distractions whatsoever.
DERRICK: My girls are hot here.
BOB: Yeah but he gives me an uneasy feeling.
DERRICK: Just another pervert here at triple X!
Derrick gets distracted as a guy and a girl walk in.
DERRICK: You two made it!
GIRL: Sorry we are late.
GUY: That was my fault. I was…reluctant to come.
DERRICK: Well change your mood!
He grabs them each by a hand and walks them to the back room.
DERRICK: I hope you are both ready for an intense night.
He takes off his pants and closes the door.
--
Terrance and Natalia are sitting down in a hallway at the hospital.
TERRANCE: You were shot?! What happened?
NATALIA: It was in the line of duty. I am a cop.
TERRANCE: Wow. That is admirable.
NATALIA: Why are you being so nice?
TERRANCE: I think any decent human being would respect you getting shot in the line of duty and besides, maybe I want to cheer you up.
He kisses her hand.
NATALIA: We have a charmer here.
TERRANCE: Hopefully I can charm you into a quick recovery.
NATALIA: Wouldn't that be crazy awesome. I do hope I recover quickly so I can get right back out there.
TERRANCE: I respect your attitude towards this so much. I hope you are back to doing what you want to do in no time.
NATALIA: (smiles) Thank you.
--
At Jennifers house:
Lucas is sitting next to JJ
.
Jennifer and Daniel pour themselves some wine.
DANIEL: Want some Lucas?
LUCAS: No. You know this.
JJ: The food is great, Daniel.
DANIEL: Thank you.
LUCAS: So JJ how is college here?
JJ: Going well. Kinda.
JENNIFER: Just kinda?
JJ: School is good. My social life not so much.
LUCAS: Girl problems huh?
JJ: Yeah, a little.
LUCAS: Daniel could help you with that I am sure. He's an expert after all.
JENNIFER: Okay Lucas, that is enough.
LUCAS: Sorry I will not bite the hand that feeds me.
JJ: It is all in fun.
DANIEL: If you'll excuse me I have to use the restroom.
Daniel exits the room and groans.
--
Marcino and Greg are now at a fireworks display.
They are watching the fireworks together.
GREG: I hope whatever happened with that burnt car wasn't something awful.
MARCINO: Me too. Let's try not to worry about it and get lost in these beautiful fireworks.
GREG: They are pretty great fireworks this year.
MARCINO: The city is stepping it up. Must have found money from somewhere.
As the two watch the fireworks sitting on the ledge of some bleachers, Greg starts to inch his hand closer to Marcinos...
Greg is about to touch Marcinos hand, but Marcino moves it away and runs his hand through his hair.
Greg decides to move his hand away too…
--
Officer Ramos makes his way to Jesses office.
JESSE: Did you trace the license plate?
OFFICER RAMOS: Indeed. It belonged to a Bo Brady.
JESSE: Brady…that name sounds familiar.
A light bulb goes off in his head.
--
Kayla is shocked and upset
KAYLA: Steve how could you keep this from me? Bo is my brother!
STEVE: We didn't want to worry anyone. The ISA has been looking for him. I have been looking for him. I thought we could find him.
CARLY: You have not gotten close?
STEVE: No.
KAYLA: I cannot believe this! Don't tell me Roman and Shane know about this too.
STEVE: We have been trying—
KAYLA: --Don't give me that sh*t Steve! We are all family. I knew something was off with you and Roman, but I didn't know it was this bad.
The phone rings.
Carly and Kayla hug as Steve answers the phone.
STEVE: Hello Jesse…what? No…
Carly and Kayla can tell he has gotten bad news.
He hangs up and looks at them both with pain in his eyes.
STEVE: the…the cops found Bo's car. It was burned up.
CARLY: This is not good.
Kayla sits down and shakes her head in disbelief.
Steve sits next to her and puts his hand around her.
FADE TO BLACK
Credits roll
*I do not own any non original characters nor any pics
*FOLLOW ELIJAH'S STORY EVERY WEEK ON UNION CREEK RIGHT HERE AT SON*