Kendall OR Greenlee...

51 members have voted

Lucas' Love Interest Revealed; Role Recast!
By: Cam Corder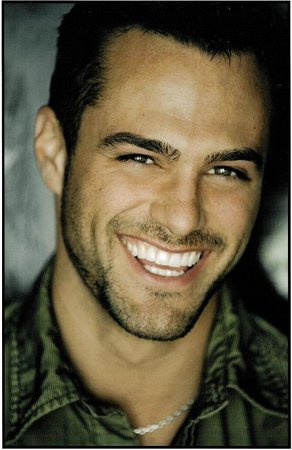 Actor and model Marco Dapper (Troy, Eating Out 2)has joined the cast in the contract role of "Dante Brennan ." Casting execs have spent months trying to find the right person for the role, and though Marco was the original frontrunner, the show wanted to be sure they chose the right person. The character of Dante will eventually become a love interest for Lucas. The writers are adamant on telling their story, but it won't be an easy road. Dante leads dual lives. The life his family expects him to lead, and the life that he's forced to hide. Also, unlike before, Lucas' love interest will exist beyond Lucas and his circle of friends & family. There will be a lot of interaction with other characters on the cast. Dapper will first air as "Dante" next Wednesday.
<HR>
UPDATE:
*ahem*
Earlier, we announced some casting news. Well....the powers that be had a closed door session and sources say one writer/producer was ready to walk after news broke of 2 recasts that she did not approve of. All writers on "Port Charles" have a creative control clause and she decided to exercise that clause. This incident has delayed production on "After Midnight" as well as Port Charles.
To clarify a few things...
1. Jackie Zeman has NOT been fired. Her current storyline will dictate a short-term exit (about 2 weeks) and during that time, her story will be driven by other characters.
2. After some thought, we have decided that Jeff Branson will NOT play Blake Barrington, instead, the role will be recast with Joshua Casaubon.
3. One of the main things TPTB fought about was the termination of Nolan North. Apparently it wasn't a good idea to attempt to fire another writers favorite actor while she was on vacation. They decided that Nolan will not be fired, as he is going to be a very big part of the "After Midnight" spinoff. Maybe one person has now learned not to screw around with a FOJ.
<HR>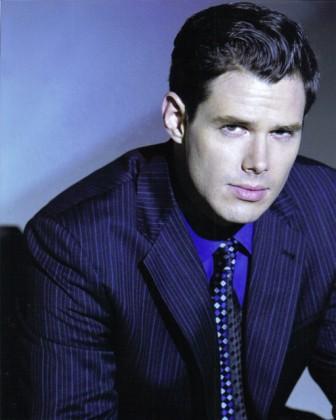 Port Charles has come to terms with Justin Hartley (Blake Barrington) to release him from the show. The executive producer wanted Justin to sign a contract, but the actor wanted to keep his options open for primetime work. In a statement released earlier today, Ryan Chandler, head writer & executive producer for Port Charles said, "We appreciate all of the hard work that Justin put into working with us. It's a shame that we were unable to come to terms on a contract, but do not worry. We are keeping Justin in mind for a role on our primetime spinoff 'After Midnight.'"
Josh Casaubon (ex-Hugh, OLTL) has been tapped to play Blake. Casaubon is known for playing Hugh Hughes on OLTL. And yes....he meets the approval of TPTB. Casaubon began taping episodes 3 weeks ago and will begin airing as "Blake" next week. Expect the blossoming relationship between Blake & Elizabeth to continue.
<HR>

Michael Park (Jack, ATWT) has joined the cast as Assistant District Attorney Darin Palmer. Palmer is a rival of Ric's from law school. Palmer is brought in by Mayor Floyd to oversee the possible Corinthos/Alcazar case due to a conflict of interest with Ric and Alexis.
<HR>
Additional Tidbits:
Gina Tognoni will make her "in town" debut as Brenda Barrett on Friday, August 3. Tognoni first aired a few weeks ago when Robin had a conversation with Brenda.
Emily Quartermaine (played by Jennifer Ferrin) returns home to deal with a family emergency on Thursday, July 26.
Jackie Zeman (Bobbie) will be off screen in the near future dictated by her current storyline.
Ryan Carnes (Evan Koslosky) has been let go from the show. The new writing team dropped his original story and has no use for the character.
Stephanie Gatschet (Serena) and Scott Bailey (Hunter) have been demoted to recurring status. Changes in the writing team prompted a change in their story. The two are expected to stick around for the forseeable future, interacting with Lucy, Kevin and the younger set.
A new version of the opening will debut next Wednesday.