Season 2 will probably go down as the campiest ever to hit the blog scene. From, the pre transsexual Rufus getting his manhood sawed off by psychotic Ashley, to Mona raping her step father with a dildo. To all the outlandish stunts that Sister Patterson pulls, to the erotic sex scenes between Jenn and Santino or Mark and Rufus, to the mysterious Miss Jenkins, to Jenn's rivalry with Jodie which led to Jenn black mailing Jodie about her HIV status, to Mona holding the deziens of Pasadena at gun point inside her mother's church, to The Lady in Red and to Chris's shocking death by the gas chamber.
Some ask where does it go from here?
It goes, and a lot will be going on. So many storylines are at the climax and they all will be intertwining within one another.
Readers can also a expect to see changes when the third season kicks off.
First off, this season will be more about character and emotionally driven stuff if you can believe that. S.T.E.A.M. will always be campy but things will be more toned down as we learn who these people really are, where they come from and where are they going. Almost everyone on the canvas is at a major cross roads.
The look of the series will change some what. I am aiming to make the episodes more reader friendly as possible, so the pictures don't distract from what's happening.
There are also some new creative forces behind the scenes. Tara Smith, the Creator of Life in Salem, has been promoted to Co Executive Producer and will now also serve in the capacity of co head writer as well. Some may find this decision odd considering I just left Tara's series due to conflicting visions of "Life in Salem". To say the least, Tara and I are good friends, and she brings a breath of fresh air to this series. Welcome Tara.
Also on to some more shocking casting news:
SABRYN RECASTED!
The decision has been made to recast the role of Sabryn G. Davidson.
Sabryn Genet, who originated the role of Sabryn was informed she taped her last scenes back in early August.
"We are taking Sabryn in a new direction" ML was quoted saying.
Christina Applegate has been tapped to take over the role of Sabryn.
"We are pleased to have her" Co Ep Tara Smith told reporters.
"We understand she is going through personal struggles and we will not impose on her health what so ever. We were able to work out a nice contract." Details of the contracts were yet to be made available.
Christina's Sabryn debuts in episode 101, a date yet to be announced.
When Christina was asked how did she feel about returning to work, she was quoted as saying
"I'm getting better and stronger everyday. When Marlin approached me about playing Sabryn, I was over whelmed. I watch S.T.E.A.M. faithfully and now to be a part of it, it's amazing. Marlin has some great stuff coming up for Sabryn."
Another Role has been Recasted!
Neo soul singer D'angelo, has been released from his contract. The singer is currently going through some trouble with law and is believed to be the reason he has been fired.
"We thank D for his time in the role of Dre. When D' Angelo was casted, Dondre was going in a different direction. Once again, Dondre is going in a different direction and D no longer fits in the form of that." Series Creator ML Cooks was quoted saying.
D'Anglo's last air date was in the Season 2 Finale, August 15th.
D' Angelo was the 2nd actor to tackle the role of Dondre. Dondre t. Whitfield was the fist actor to do so.
Now meet the third Dondre (Dre) Whitfield
Rapper T.I. has been casted as the 3rd Dre.
"It certainly was a coup" Sources were heard saying. "T.I. is a perfect match for Dre's new direction. We are glad to have T.I. join our already diverse list of performers." T.I. debuts in the season 3 premiere.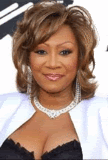 As we saw in the finale, Patti Labelle has joined the show in the role of Ria's mother. Expect to learn of some secrets from Ria's past as her mother mixes it up in the crazy city of Pasadena.
Also casted is Tyler Perry's Madea in the role of Miss Jenkins, Sister Patterson much talked about "persona" ."Miss Jenkins now has a face. Expect a few surprise where Madea is concerned. She knows a few secrets about Sister Patterson. Mable Madea Jenkins will be on as a recurring character. Her stay is short term the head writer confirms.
Sounds like a lot of up heaveal and mayhem going in front and behind the scenes. I just ask everyone be patient as we make this series even better.
Stay tuned for a premiere date and story previews!!!!
~Rumor also has it that season 3 could be S.T.E.A.M.'s last….~
P.S. I would like to hear from you! Tell me what was your favortie storyline from Season 2 and your least favorite and why.