More Breaking News
The upheaval on S.T.E.A.M. continues. Many industry insiders wonder what is going on. Here's the latest
Many cast exits will take place as the new season premiers.
First with Diego.
"Diego' is no longer needed in Pasadena." The series creator told reporters at press time.
"Kiko is now firmly in place as the prominent doctor in Pasadena and Kiko is tied to a major character, Dondre. Kiko plays Dondre's brother . "In a time where I want to broadened the story base and cut the fat, Diego was an obvious choice as his story never picked up. We thank Diego for his time and talent for the pat two season's and we wish the actor well." ML said. No last air date has been set.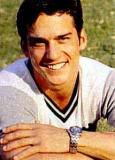 Also slated to leave is Mark Mortimer, who plays Mark. "Mark is another casualty of the fat cut. Mark was never a major character in Pasadena. His storyline has come to an end. After coming to terms, with Rufus, Natalia, and Dahlia, Mark will simply leave town." Mr. Mortimer played Nick on NBC's now defunct Another world before joining S.T.E.A.M.
Sanaai lathan OUT as Sharan!!

"We felt the need to recast the role with a stronger actress. Sanaai really never caught on with the readers and Sharan's role will be more prominent this season o the decision was made to let Sanaai go.
IN NIA LONG as the new Sharan!
Ni Long is the third actress to tackle the role of Sharan. The first being Sharon Leal from Guiding Light. " We are so happy and honored to have the beautiful Nia Long join the ranks of S.T.E.A.M." Ml was quoted saying. Nia Long's Sharan will debut in the season premiere, episode 101.
Also, another casting coup.
IN JASMINE GUY!!

Jasmine Guy has been casted in the original role of Ria's sister. Ria's family is growing as Ria will be featured in a major storyline this season. Ria will really need her family very soon. " IT was good to finally have Ria in a front burner storyline of her own. Her family will be needed to tell Ria's new storyline." Tara Smith, the series Co EP and CO HW told reporters at press time. "It's been a long time coming" Actress Victoria Rowell said on her blog. " I almost left the series. I was tired of being in a supporting role. But ML has pitched this wonderful storyline to me and I could not resist." No previews were available on Ria's new Storyline.
As if these cast changes were not enough, rumors still persist that more cast changes are on the way.