Just Paradise #5: Emily and Eliza set their sights..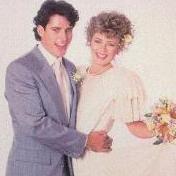 Entry posted by Days22 ·
642 views
Gang members Vin
, Chavo
and
Greg are in an alley.
VIN: The convenience store is nearby.
GREG: You are not thinking about doing this today are you?
CHAVO: Yeah, I thought your gun was stolen and you haven't gots your new one yet.
VIN: Yeah I will be getting my piece any day now, but I would still like to do this robbery today.
GREG: With what weapon?
VIN: There are three of us. We don't need a weapon. We have the man power.
CHAVO: This isn't as full proof as I hoped.
VIN: I'm the man in charge here. If I say we are going to do it…we are going to do it.
--
In his apartment, JJ
is going over a text book.
There is a knock at the door.
JJ: Who could that be?
He opens the door and is surprised to see Eliza Ryan
standing there.
ELIZA: I thought about calling since we exchanged numbers but I wanted to surprise you instead.
JJ: It is nice to see you again.
ELIZA: I was hoping you would say that. And besides, I brought a treat.
Eliza has a 6 pack of beer with her.
JJ looks at it concerned…
--
Emily
is outside of a restaurant.
She is on the phone with Paul
.
EMILY: So it is not safe to come home yet?
PAUL: You can go ahead and go home. I am not home. I am at the building BRO will be in.
EMILY: Oh , great. (rolls her eyes) and still with your damn mother too, I assume?
PAUL: Why Yes I am. You need to get over this annoyance you have!
EMILY: You don't make it easy! Your damn mother either.
PAUL: I'm not doing this right now. We have a very important meeting.
EMILY: Don't hang up on me like this.
He hangs up.
EMILY: Damn you Paul! I hate this!
She walks into the restaurant and goes straight to the bar.
EMILY: Ive wrangled up enough change bartender. Give me one strong Vodka and cranberry.
Lucas Roberts
walks up behind her.
LUCAS: Hey I couldn't help but over hear you outside. Everything okay?
EMILY: No. (glares)
LUCAS: Well I'm sorry. Hope your day looks up. I'll leave you to your drink.
He starts to walk away.
EMILY: No…wait..
He turns back around.
--
Angie
and Kayla
are chatting at the hospital.
KAYLA: How is your husband dealing with this?
ANGIE: He is diving right into his police work it seems.
KAYLA: Natalia is improving in my opinion.
ANGIE: I agree. I hope it continues for Jesses sake.
KAYLA: Oh our husbands and their work. I hope my husband isn't getting too much into his work again, but I have a feeling he is up to something…
--
Cut to Steve
on the phone. He is smiling.
STEVE: This is great news Shane! I hope you are right.
They hang up.
STEVE: I hope the ISA can pull this off. Activate a chip in Bos computer wherever it may be. Hopefully we can find out what he was looking into before his disappearance!
https://www.youtube.com/watch?v=LnwwnaIcRSU
At the hospital
Kayla and Angie are checking on Natalia
KAYLA: Her vitals are getting stronger.
ANGIE: All the tests seem to be a positive indication too. I would just feel better about all of this if she would become conscious.
KAYLA: I think that may be just around the corner.
ANGIE: I love how positive you are.
KAYLA: I hope you are thinking what I am thinking.
ANGIE: That I have some good news for Jesse!
--
Steve is on his computer.
STEVE: Okay I can do this.
He types in a code.
STEVE: I am glad the ISA has these chips built into our computers. Now to just get acces to Bos laptop.
He clicks on something.
STEVE: That's it. That's a signal! I so hope this works and I'm able to access whatever investigative documents Bo was working on.
--
At the apartments
Eliza hands JJ a beer
ELIZA: Don't seem so reluctant!
JJ: You are note even 21
ELIZA: Fake ideas go a long way!
JJ: Well the thing is…I try not to drink or just party In general anymore.
ELIZA: I see that anymore is the key word here. I had a feeling you use to be a party animal.
JJ: A little bit…well a lot bit.
ELIZA: You are at a new college. Now is the time to be again.
JJ: You really trust to drink with me even though we really just met?
ELIZA: Yes you seem fun so lets have some fun.
JJ: It is just that in my past I have had some drug addictions and I just want to move away from that.
ELIZA: I am not trying to get you addicted…to alcohol. I just want to lighten up your college experience.
JJ: You are persistent. I give you that.
ELIZA: I get it from my grandparents….so come on. Just one at least? Loosen us up.
JJ: Okay. One wont hurt.
ELIZA: Atta boy! Truly I am just happy to make a new friend.
They both twist the caps off their beers and take a drink.
ELIZA: You like it don't you?
JJ: It is good.
Eliza smirks
--
Meanwhile, Paul introduces Barbara
to
Katsu Itami
.
PAUL: Mom this is Katsu.
KATSU: Hello Madame.
Katsu and Barbara shake hands.
Katsu then kisses Barbaras hand.
KATSU: Nice to meet you
BARBARA: Nice to meet you as well
PAUL: This place is already looking nice.
KATSU: The renovation of this building has been going for awhile now.
PAUL: You chose wisely.
Barbara looks on a Katsu with a worried look…
--
Emily and Lucas are sitting together at the restaurant
EMILY: Want to join me for a drink?
LUCAS: Sorry but I do not drink anymore, but I will gladly join you with a steak while you drink.
EMILY: Even better. A man who loves steak knows how to have dinner.
LUCAS: I like to think I do
EMILY: Love that suit by the way. It looks great on you.
LUCAS: Thank you very much. Your mood has changed a lot since I saw you outside.
EMILY: You have helped immensely.
LUCAS: Glad to hear that. Don't even know how I worked that magic.
EMILY: So what do you do? Must have a good job to be sporting a suit like that.
LUCAS: I am the CEO of the cosmetics company Mad World.
EMILY: Oh wow! That's awesome! I heard the headquarters for that company moved to town. I should apply for a job there.
LUCAS: You have a business background?
EMILY: I do. And more importantly working there would piss my husband off!
--
Greg, Vin and Chavo are still together.
VIN: Why are you two chickening out on me about this robbery?
GREG: We are not chickening out, we just want to be smart about this.
CHAVO: Yeah we don't want to get caught or shot or something.
VIN: I guess you are right.
CHAVO: You will come up with something better.
GREG: For now we just lay low before you do.
VIN: Fine
Vin walks off
Greg has a sigh of relief
--
Jesse
arrives at the hospital and approaches Angie
JESSE: Is something wrong with Natalia?
ANGIE: I called you here for quite the opposite. She is improving much quicker then expected. I think she is going to make a full recovery!
JESSE: Oh baby that is great.
Jesse grabs Angie into a tight hug.
JESSE: Thank god
Both are elated
--
Steve is still on his computer. On the screen it looks like he is just about to load some files from Bos computer loaded onto his computer.
However all of a sudden the loading stops.
STEVE: It shouldn't be stopping.
The signal he had then goes off too.
STEVE: This cannot be happening. Someone must have gotten to Bos computer and taken the chip out.
Steve slams his laptop closed.
STEVE: How is someone one step ahead of the ISA…Can a higher up be a mole for the Dimeras or someone?
Steve is frustrated
--
Back at JJs apartment
The camera zooms in on the empty 6 pack case.
They are drinking the last 2 beers.
ELIZA: I knew you would help me finish these
JJ: How did you KNOW that?
ELIZA: You just seemed like the partying type.
JJ: You are a bad influence you know.
ELIZA: But it has been a fun night.
JJ: You're right, it has been.
ELIZA: Could stay that way
She sets her beer down and gets really close to him…she goes in for a kiss and they lock lips for some moments.
She then stops.
ELIZA: I'm sorry. I shouldn't have done that.
JJ: No need to apologize…I enjoyed it..
--
Paul notices Barbara is being standoffish from Katsu.
He pulls her aside.
PAUL: What is wrong mother?
BARBARA: I feel weird about him.
PAUL: Weird? Why?
BARBARA: Chalk it up to a feeling. I have become a good judge of character at my high in wisdom age. This is not my first rodeo clown meeting.
PAUL: Katsu is a cool guy and more importantly a great business man.
BARBARA: Okay, doesn't make me any less worried about doing business with him.
Katsu looks over at them from across the room.
Barbara fake smiles and waves at him..
--
LUCAS: You should apply at Mad World if you want to.
EMILY: Nah I can't do that. I really would anger my husband tons. He is launching a new company.
LUCAS: Oh…I see
EMILY: I should also be going but I do hope to see you again some time too. I would love to discuss business.
LUCAS: Sounds good to me.
EMILY: Thanks for making my day better, Lucas.
LUCAS: Glad to help.
She exits
You can tell that her wheels are turning as she is lost in thought.
She looks back inside at Lucas through the window.
EMILY: This just might work.
FADE TO BLACK
Credits roll
*I DO NOT OWN ANY NON ORIGINAL CHARACTERS NOR ANY PICS