Ria walks into Natalia's room at Huntington Memorial Hospital.

Natalia, who was watching CNN, as they was showing a report on the downfall of Brittany Spears, smiles at her best friend.
Ria

"Girl I am so sorry. I didn't know you even passed out until Karim told me at the club."
Natalia

"Karim? What was he doing there?"
Ria
"He was there with that white Bitch." Natalia shakes her head.
Ria, realizing that Natalia has asked her once before to refrain from the white people comments
"I'm sorry. I mean that Bitch!"
Natalia
"That's better. So Alexis and Karim are an item now?"
Ria
"I guess so. It makes me sick It makes me want to pull out an afro puff."
Natalia
"So I am assuming you went off on the new super couple?"
Ria
"Nope. Not this time. I'm not going to let them know they are working my nerves. That's what Karim was expecting me to do, cause a scene as he would say. I was civil."
Natalia
"Wow, Didn't expect that from you."
Ria
"I know, I have been thinking a lot about me and my life lately"
Natalia
"Sounds like you going through menopause"
Ria
"Naw girl. I was talking to this chica named Lisa. We had a good conversation. Girl she was telling me about this sex sorority, "AlphPhiFuckem""
Natalia
"A sex sorority? You're not even in college"
Ria
"I know right. That's what I told her. But it's not for exclusively college folk. Well If you in college that's cool but it's not for college woman. It's for women's of all kinds."
Before they can discuss the sex sorority anymore, Dr. Diego Serrano walks in. Ria roll her eyes at him, remembering their encounter at The Jump Off
Diego

"Oh, God, here we go."
Ria
"Uhm Hmm …Girl, I was so caught up with APF I didn't ask how you were feeling. My bad."
Natalia
"You cool, I am ok actually."
Diego
"She's right, We ran some test, Ms. Cigultie, and they reveal your pregnant"
Natalia's face lights up.
"Pregnant?"
Ria's mouth drops
"Hell to the naw. I'm going to be an auntie It will be the first white person in my family."
Diego
"Congratulations" He says to her with a smile. (She smiles back, since they are now in co hoots) Diego leaves the room.
Natalia
"This is a blessing. Now Mark really has a reason to be with me. Dahlia can't bear him children but I can."
Ria
"Girl Mark? Don't you mean Bryan?"
Natalia closes her eyes, and remembers she had sex with Bryan not so long ago as well.
"Well I just hope it's Mark. That's who's child I need this to be."
Ria
"Natti girl I don't know. It could be Mark's or Bryan's"

Mona's Identity Revealed pt.2
Episode: 50
Written by: ML C with Monique Bitches
In Dahlia's Room,
Mark walks into her room with a dozen of red roses. He looks at Dahlia, and sees her eyes are open but she looks lost.

Mark

"Hey baby? How do you feel?" Dahlia slowly moves her eyes to look at him with an expressionless face. "I brought you some roses." He puts them in a vase. Then he pulls a chair up to sit beside her. He takes her hand and holds it and kisses it softly. "I have been so worried about you. I have been going crazy without you. You really gave me a scare." He looks at her to see if she will respond. Coming out of a deep coma, Dahlia is not able to respond nor get her motor skills together just yet. "It's ok baby. Don't stress. Your going to be ok now. I'm here for you. You awoke from your coma and that's a positive sign. It may take a few days to get all your strength back." Dahlia looks away from him and looks up at the ceiling. "I love you Doll, I promise nothing like this will ever happen to you again." She slowly begins to close her eyes once more. Mark closes his eyes and takes her hand that he had in his hand and rests it on his forehead as he begins to say a prayer for Dahlia."God, come on, bring my Doll back to me." Mark's prayer session is interrupted with the entrance of Diego. "Here we go. Doctor smart ass."
Diego, chuckling
"That was a good one. Should I call you out too? I think the time could not be better, since your girlfriend here is out her coma."
Mark
"You better keep your damn mouth shut!"
Diego
"Tell your son or daughter that." Upon those words, Dahlia's opens her eyes back up really wide as if she heard what Diego just said.
Mark, looking confused
"What the hell kind of jabber are you talking about?"
Diego
"Go ask your baby's mother. Natalia is in the room next door."
Mark is floored, he's paralyzed in shock, the thought of Natalia carrying there child is the last thing he wants to hear. Just then his cell phone rings. He picks it up an answers it. "Hello" The caller hangs up. Then Dahlia's hospital room phone rings, Mark answers that, but alls he hears is heavy breathing. Mark slams the phone down. Realizing that it's not Natalia, and now for sure it's not Diego making these calls, Mark really wonders who's harassing him with these phone calls.
Mark
"I can't take much more of this."
Diego
"I bet."
Mark
"You bastard. Your just loving this aren't you? I bet you want Dahlia for yourself"
Diego
"Don't be ridiculous. You shouldn't be worrying about who I have feelings for. You need to worry about your new family your going to have with Natalia." Dahlia' has a tear run down her face as she hears, her boyfriend has impregnated Natalia, she closes her eyes once more. Mark storms out the room to confront his brand new baby's mother.
Meanwhile, at TC Hotel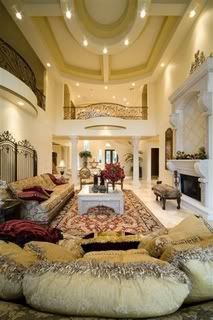 In one of the rooms behind Ty's office,
Jenn lays on a hospital bed with iv's hooked up to her. Santino is meanwhile sitting in the living room, cutting up candy so it can be sold, He hears, Jenn making sounds and moving around . He gets up, and walks into the bedroom. Jenn looks at Santino. Still a little weak she tries to speak.
"Where's Tyler?"
Santino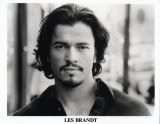 "He's taking care of business. He'll be here shortly."
Jenn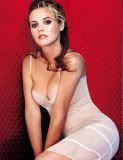 "Where am I?"
Santino
"You're in one the rooms here at the Hotel."
Jenn
"Why am I not at the hospital? Who saved me?"
Santino
"Listen. Don't worry about all that. You're going to be ok. The doctor said so. You just need to get some rest to build your strength up." Then Jenn has a pain in her right shoulder and she puts her hand on it as if that's going to stop it. She then remembers that Ty shot her.
"Ty did this to me. He shot me." She says getting worked up.
Santino
"Look don't worry about that right now. You need to focus on getting better. Get your rest. Ty will be in here soon." Jenn, still feeling drowsy from the ativan Diego gave her, closes her eyes. Santino watches her as she falls asleep and wonders. How could Ty shoot his beautiful girlfriend. Feeling a bit guilty and not wanting to get choked up emotionally, he goes back into the living room and resumes cutting up the powder.
Ty's Office.
Abe looks upon his daughter, Mona, whom he thought he killed.
Mona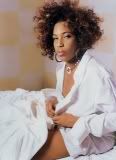 "Long time no see pops."
Abe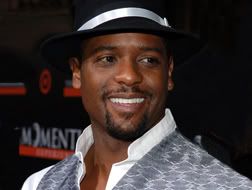 "This can't be happening. This is a sick game you two are playing."
Mona
" You know it's funny because I thought those same things every time you ran that sick dick of yours up in me. A game yes, but this is the truth. I knew you would have doubts pops, so I have proof" Mona pulls out paternity papers from the bag of magic tricks she always carries with her. Abe reads them as Ty, finishing up his drug stick ashes it.
Ty
"I got some really good weed chief. You sure you don't want me to roll you up a blunt? I know you need one right about now."
Mona
"I do. We could have a drug session. Me and my pops."
Abe puts the papers down, as images of Mona as a young girl, is tied up to a bed, in a mountain resort in Sierra Madre, Abe keeps having images of molesting his daughter.
Abe
"How?.. " Is the only thing Abe can get out being at a loss for words
Mona
"Didn't you hear Ty, his fathers' people."
Abe
"So you are the one who is stalking Kevin and Sharan? You're behind all the strange things that's been happening? The pink roses with the secret camera hidden inside, ramming of Kevin's car door. These notes."
Mona
"You're smart pops."
Abe
"So why now, what do you want?" Looking at Ty," Why are you involved with this?"
Mona
"I want revenge. On you and your family. Kevin, Karim, my mother."
Abe
"Please leave them alone, they don't have nothing to do with this. I did this."
Mona
"That's too bad. Like I had no choice when you beat me and raped me day in and day out. I didn't have a say so all those hellifeid nights you put me through. You get no say. So now i'm going to destroy you Abe. Your are going to pay for doing this to me you sick Bastard. You are the reason I hate men. I can't trust no one. I have no self respect. I can't even look myself in the mirror because all I see is a young girl, me, your daughter. Being raped night after night." Mona, a true soldier, and tough as nails, finally breaks that hard shell of hers, with tears forming in her eyes as she relives the pain and horror Abe put her through.
Ty
"I'm in on it so I can avenge my fathers arrest. You locked him up. A mistake I might add."
Abe, with tears now forming in his eyes
"Mona I am sorry."
Mona gets up and socks her father right in the jaw with a closed fist. Blood begins to drip from his mouth
"Sorry. You rapped and tortured me for 15 years. Kept me from my family. And all you can say is sorry. I'm fucked up in the head because of you And all you can say you're sorry."
Abe sits in silence, gathering his thoughts, his first thoughts are
"So what do you two want? You're going to tell the world what I did? "
Mona
"Well it doesn't have to go down like that."
Abe
"What do you want?"
Mona
"I'm going to need you to leave Ty alone, call off your men who's watching him."
Ty
"I also want you to quit harassing Daniel too. He's been through enough."
Mona
"And we want you to turn a blind eye to the goings on, that's about to happen here in Pasadena."
Abe
"What do you mean? What's about to happen?"
Mona
"Just like a soap opera, you have to stay tuned for that one."
Abe
"Please don't hurt my family. They had nothing to do with this. Your mother had no idea you were even alive. I made her believe you were dead. Your brothers have nothing to do with this either. Just come after me. Just leave your brother and mother alone."
Mona
"Why should I? You didn't leave me alone every time I screamed and pleaded with you to stop raping me. You showed me no mercy. And now I'm going to show no mercy. I have no love for you or my so called family. I'm alone in this world. I have no one but me so I'm going to make sure no one uses me or abuse me aver again. I'm going to make you and your family pay for what you did to me. So fasten your seat belt pops, I'm just getting started."
Ty
"And one more thing, I'm going to need you to talk to the governor, Arnold Swahcamnager and get a pardon for my father."
Abe
"That's going to be next to impossible."
Ty
"If you can make your family believe Mona died at child birth, keep her chained up and torture and rape her for 15 years than surely you can get a pardon for my father. If you don't want to lose everything, I suggest you make it possible."
Abe
"This is absurd."
Mona
"Shut the fu(k up." She gives her father a left hook to his lips again.
"You getting on my nerves. Do what we ask or everyone will know what kind of sick perverse bastard you are. Now get to stepping, be gone, before I pull my 9 mm out and pump your head full of holes."
Ty, smirks at Abe
"It's nice doing business with you Chief." Abe shakes his head at both of them and slowly gets up out of his chair and leaves TC Hotel as he prays Mona and Ty will not harm his family..
Ty
"Perfect, now Abe is out the way. Now Sharan is all yours."
Mona
"I have been waiting for this day for 4 months. I can't believe I'm about to have my Nubian queen."
Ty
"She's all yours. So when are you going to strike?"
Mona
"You don't need to know all that. I'll call you when I have her. But I will say this, I'll have her in the next few days." Mona puts her black veil on and leaves Ty's office. Ty reclines in his office chair, enjoys his high and basks in his victory over the police chief of Pasadena.
Ty
"I own this city now. I can do what ever it is I want." He says with a smirk on his face.