Posted by
Y&Rbiggestfan
in
The Fortune Teller
, 19 April 2015 -
· 27 views
The Fortune Teller
Season 1 Episode 1
Created By: Casey Hutchison
Written By: Casey Hutchison
EXT. WOODS - MORNING
We see of shot of the woods. It is raining outside. A woman is running through the woods.
LISA: Help me! Help me! Some one!
Then, a truck comes by.
MAN: Lady, are you okay?LISA: i need you to take me to the hospital.
We see blood dripping from Lisa's hand.
INT. CAMERON MANSION - MORNING
Lisa wakes up, on the couch. She is sweating. Ace enters. Lisa stands.
ACE: Lisa... is everything okay?
LISA: I am fine honey.
ACE: It doesn't look like it. What is it? Did you have another dream?LISA: Another dream. Are you talking about what my mother did to me in the woods? Last time I checked that wasn't a dream. It was a nightmare.
ACE: Lisa...LISA: I'm going to get a shower. I have work to do.
Lisa walks off.
ACE: I will protect you Lisa. At any cost.
INT. SUGAR DAYS COFFEE HOUSE - MORNING
Fay and Lydia are drinking coffee.
FAY: How is the pregnancy going?
LYDIA: It is all going good.

FAY: Is it?

LYDIA: What do you mean?
FAY: (Sighs) Lydia, your husband died two days before you got pregnant. I cannot imagine that this is going nice and smooth for you. I imagine that it has been a bumpy ride. With tons and tons of obstacles in your ways.
LYDIA: Fay, there is no doubt that there has been obstacles. But, everything seems to be going just fine.
FAY: (Sighs) Lydia, we have been friends for over twenty years. I know when something is up.LYDIA: Fine. Do you want to know what is wrong?FAY: Yes. I want to know what is up.
LYDIA: I have thought about abortion.
OPENING:
INT. HARLEY AND DEREK'S PENTHOUSE - MORNING
Harley and Derek are eating breakfast.
DEREK

: Have you gotten the call back from your doctor?
HARLEY: Not yet.
DEREK: You are going to be just fine.HARLEY: And if I am not? What if I do have breast cancer?DEREK: Then we fight. I will always be behind you.HARLEY: That's what you say now.DEREK: What do you mean?
INT. LISA'S OFFICE - MORNING
Lisa is looking over papers. She then hears her phone rings. She answers in a hurry.
LISA: Cameron Enterprises. This is Lisa Cameron.
PRISON: Mrs. Cameron you have a call from Rose Cameron. Do you accept.
LISA: Yes.
There is a beep.
ROSE: Hi.LISA: What do you want?ROSE: I just wanted you to know that my bail has been set.LISA: How did you get bail?
ROSE: The judge reconsidered. LISA: You are never getting away with this bitch!ROSE: I will be landing in Spellburn in two days. See you then.LISA: Don't you hang up!
Rose hangs up. Lisa slams the phone down.
LISA: If she comes back..., I will kill her.
INT. SUGAR DAYS - MORNING
Fay sits back down, with a refill. Lydia is gone.
FAY: I can't believe that Lydia wants an abortion. My best friend just wants to throw her life away. Well, her babies life away. Gosh, I need to stop her. I need to let her that this isn't okay. I have to stop her.
Fay gets up, and throws money on the table. She runs out.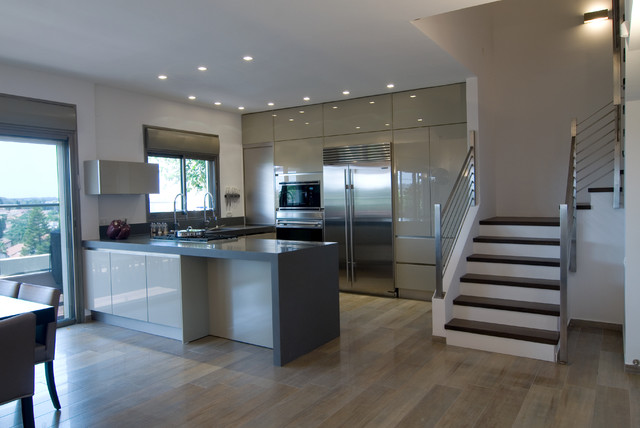 INT. FAY AND DEREK'S PENTHOUSE - MORNING
Harley is in the kitchen. She is putting dishes away. Derek enters, and begins to help her.
HARLEY: Thank you.DEREK: No problem.HARLEY: It's 11:00 now. The doctor should be calling any minute.
Then, the phone rings.
HARLEY: There it is.
Harley walks slowly to the phone. She answers.
HARLEY: Doctor Michelson. It is lovely to hear from you. What are the results? Okay. Okay. Thank you very much for calling.
Harley hangs up.
DEREK: What is it?HARLEY: (Shakes Her Head No.)
DEREK: That's great news!
HARLEY: It's something else.DEREK: What?HARLEY: I have leukemia. 
HARLEY AND DEREK FIND OUT MORE INFORMATION.
FAY ENLIST HER HUSBAND'S HELP.
ACE DOES THE UNTHINKABLE. 
AND: LIZ PLOTS A PLAN.