SONBC & DRTV ANNOUNCES ENSEMBLE CAST OF "PORT CHARLES: AFTER MIDNIGHT"

NETWORKS FIRST PRIMETIME DRAMA BEGAN PRODUCTION JUNE 22

PREMIERES JULY 27

Vanessa Williams Joins Cast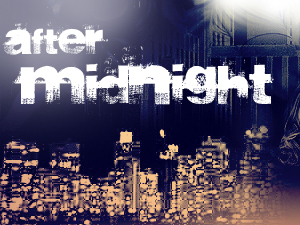 Manhattan, NY – (July 8, 2007) – SONBC & DRTV announced today the all-star, ensemble cast of its 35 episode scripted drama "Port Charles: After Midnight," a series that goes beyond what is seen in daytime to reveal the lives and loves of Port Charles'" favorite characters during the later hours in Port Charles. The series will also reveal new faces and complications in Port Charles.
Actress, singer and former Miss America Vanessa Williams ("UGLY BETTY") is one of the new faces who will join the cast as Olivia Hanen, a tough as nails FBI agent brought in to lead the Organized Crime Division of the PCPD. Williams' character will interact heavily with John J. York ("Mac Scorpio") and new cast member to be named at a later date.
Other stars of the cast include: Kimberly McCullough ("Robin Scorpio"), Jason Thompson ("Patrick Drake"), John J. York ("Mac Scorpio"), Lynn Herring ("Lucy Coe"), Jon Lindstrom ("Kevin Collins"), Vincent Iriziarry ("David Hayward"), Kent King ("Lainey Winters"), Kiko Ellsworth ("Stan Johnson"), Nolan North ("Steven Webber"), Ashley Jones ("Sarah Webber"), Jennifer Ferrin ("Emily Quartermaine"), Rebecca Herbst ("Elizabeth Spencer"), Sonya Eddy ("Epiphany Johnson"), Minae Noji ("Kelly Lee"), Justin Hartley ("Blake Barrington") and Denise Alexander ("Dr. Lesley Williams Webber").
"Port Charles: After Midnight" began production on Friday, June 22 and will premiere Friday, July 27. Jennifer Snyder, consulting producer/associate head writer for "Port Charles" and Ryan Chandler, head writer & executive producer, "Port Charles'" will write and executive produce "Port Charles: After Midnight".