Kendall OR Greenlee...

51 members have voted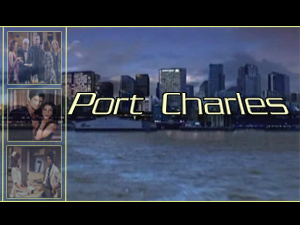 Fall Previews Part I
Alan/Monica/Kevin
Alan continues to fight for his life as Monica is faced with a difficult choice. Who is the man she really loves? She has loved Alan for so long, yet Kevin has brought a much needed passion into her life. A series of crisis will force Monica to re-evaluate the decision she came to. Should she prepare to let go and move on with her life…with Kevin? Or should she be the dutiful wife and will her husband to live? Will Kevin wait for Monica? Or will he make a decision for her?
The Quartermaines
"The upcoming story with the Quartermaines is going to bring the dysfunction back to the center of the show," Co-head writer Ryan Chandler says. "We're going to see a side of Emily we haven't seen before, and it makes for some interesting conflict within the family."
Emily declares war on Monica and she aims to undue any trace of Monica's influence on her life. After shunning her medical roots, Emily declares she's going to work for Tracy and Edward at ELQ. This creates a problem for AJ, who has used Edward & Tracy's lack of focus on ELQ to make a power play in gaining control of the company. Edward makes a shocking decision that will change the future of ELQ forever!
Robin's pregnancy
Robin has to deal with the fact that she's an HIV positive expectant mother. How will Patrick react to her news? Will he support Robin or will he walk? We plan on fully exploring the ups and downs of her pregnancy and how it will affect her relationship with Patrick and those around her. Thankfully, Robin will have her best friend Brenda Barrett back in town to help her out. This story has been in the works for well over a year and will dominate most of the fall air time. Expect a big write up regarding this story, as we get further into it.
Co-head writer Tishy Smith helped craft the direction of this story. "Ryan and I were discussing scenarios for this pregnancy story when I had an idea. It is a complication that I don't think has ever been done on daytime. This is going to be a really neat thing to do, that's not only entertaining for the readers, but also informative."
Nikolas/Carly/Jason
Carly's pregnancy will proceed, but with Carly being Carly, there is bound to be trouble. When Carly faces a crisis, who will she turn to? Nikolas, the father of her child, or Jason, her best friend? Nikolas & Carly's relationship will be tested to the limits as will Carly and Jason's relationship.
Also…..
Sam/Lucky/Jason & Elizabeth/Blake
Lucky finds himself more and more attracted to Sam every day, but clearly she is hiding a secret…a very deadly secret. They managed to bond over their experience with Helena and just needing each other. How much of their bond is real and how much is facilitated through Helena's control of Sam?
Elizabeth and Lucky's divorce becomes final this October. Elizabeth finds out Sam's secret but will anyone believe her? Jason continues to fight for Sam, but will he regret his actions? Elizabeth looks forward to starting a new chapter in her life. Blake is determined to make sure it's an interesting one. Could Elizabeth find love with her newest friend? And is Blake everything he says he is?
Lucas/Dante
Bobbie comes home to face the music. Lucas does not react well when he finds out that Bobbie killed Brandon. Expect Bobbie to be off the canvas for a few months.
Throughout the fall, Lucas and Dante will end up together at the most opportune times. Lucas will befriend Dante and the two will become close…but as friends or more? As the leader of a major fraternity, star football player and student union president, Dante has a lot on his shoulders personally and academically. Dante's sexuality will be called into question, forcing him to make a decision in regards to Lucas. When Lucas is the target of an Anti-Gay Hate Group on campus, will Dante stand idly by or do something to put a stop to it?
The Mob Conflict
The mob war to end all mob wars will slowly come to a head. Sonny and Lorenzo have danced around each other for months, neither making a bold enough move to launch a full scale war, but something will happen to a mutual party that sets both men off. Could there be a threat neither organization knows about? Commissioner Anna Devane will have her hands full, especially when all hell breaks loose.
"This mob story will be an exciting story with lethal consequences," says executive producer Jennifer Snyder. "This is a story I'm having a hand in writing, and we're going to bring back a few characters from the past who have been known to have mob ties. The war is far from over and as in any war, it will end tragically for someone."
<HR>
Our plans to rotate stories in and out officially begins this fall. There are more previews to come, so don't think just because one story we've been doing wasn't mentioned means that we dropped it. We plan to phase in other stories at a gradual pace. Though we're not ready to reveal all of our plans for this fall and winter, we can assure you that part II of our previews will be posted in a few weeks.
Part II will feature:
Lorenzo/Anna/Jax/Skye
Alexis/Ric/Darin
The Teens
David/Lucy
More of the mob story