Previews and official statement from new Showrunner ML Cooks

Words from new Show runner ML Cooks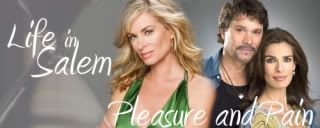 I usually don't do these kind of things and rarely give previews. I try to remain "press free" and "interview free"
There has been a lot of chaos and confusion behind the scenes lately on LIS. First it was announced that LIS was back with new episodes after being on a yearlong hiatus. After episode began to air, the show fell into another unexpected hiatus. During that time, show creator Tara Smith was unable to contribute creatively to the show she created. ML Cooks, having already been co head writer for a few years, has laid out a very detailed and dramatic long-term story projection for LIS and the show must go on and it will. Through ML Cooks.
Now with that being said. The episodes that are currently airing right now were written and produced in February of this year. They were supposed to air in March.
Having said that, you may notice some things about to happen that may seem a bit similar to the real "Days of our Lives" and the "Young and the Restless". What do I mean?
LIS itself has been in the midst of it's own reboot even before the yearlong hiatus. The reboot never made it to air. In that reboot, I have written in a whodunit. I again want to stress that this was created about a year ago, that I wanted to kill a certain some one off in a whodunit.
So there you have it. LIS will be telling it's own whodunit. I will not reveal just whom it is here in this press release, you'll have to read the series to see who it is. The whodunit will serve as a reboot as new storylines begin. LIS will not be dominated with the murder mystery as in Y&R. I am rotating other stories in and out of it.
To get the big storyline started, I am airing a series of three episodes to set up the whodunit starting with episode 460. It will be told in three different parts and will involve legacy characters such as Bill Horton and Julie Williams. Bill Horton is being played by Jerry vor Dorn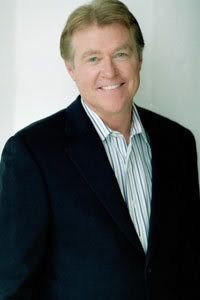 Big changes are coming for LIS with a big murder mystery to kick things off.
Stay tuned for some status updates in the casting department.
Drama lives here.