Kendall OR Greenlee...

50 members have voted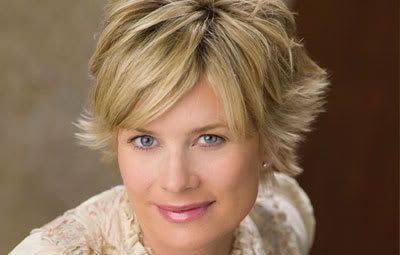 NINE CHARACTERS ARE CUT FROM THE LIS CAST AS HISTORY IS MADE!!!!!!!
A first in LIS history....NINE actors, count them, nine are being CUT from the LIS cast! Six of those being contract actors!!!! And some have been at LIS since the start....Stephen Nichols(Steve Johnson), Mary Beth Evans(Kayla Brady Johnson), Dan Gauthier(Forrest Alamain), Julie Pinson(Billie Reed), Philece Sampler(Renee DiMera), Brent Weber(Elvis DiMera), Charles Shaughnessy(Shane Donovan), Patsy Pease(Kim Brady), and Kristina Wagner(Rhonda Miller) have all recieved their pink slips and every single one of them will be out the door before April ends!
"Really....there were a combination of reasons these people were cut, and it may seem odd because the latter three on that list just returned/joined a month or two ago....the story was switched around a bit, but not entirely scrapped...some aspects will remain and play a role in some other LIS things down the line...if fans have noticed, someone has been causing some havoc for Steve, Kayla, Shane Kim, Forrest, and soon enough Billie...Rhonda was working with him, and she's out as well after pulling one last stunt on Stayla. But anyway, I'll now get to the reasoning behind this huge announcement." Tara Smith begins
"First of all, I will say I love writing for every single character on the LIS cast...but some will often dissappear for large periods of time or not get a good story because of the huge cast...the cast has become exceptionally bloated, and I've been noticing for awhile. Cuts had to be made, some were already made in the form of Jason Brooks and Joseph Mascolo....these people were the ones with the least oppurtunity right now, even though they have been getting some good story....I've never admitted this, but in the case of Steve and Kayla, they were characters who were sort of just thrown on me...LIS began RIGHT after they returned, and they weren't exactly characters I wanted to write for, but I rolled with it....it turned out good because I feel they got some good stories and I enjoyed writing for them, but still. Shane and Kim I want to write for too...but they really should go...it doesn't mean none of them can return, but right now there are no plans to bring any of those four back...I am a good amount ahead in episodes, their exits have already been written, and it already feels so good without them there." Tara Smith explains in the case of Steve, Kayla, Shane, and Kim
"As for Forrest and Billie...they've been some great characters on the LIS cast too and have played big roles in some things, but as the aftermath of the business war ended, I felt like that they were getting to be dead weight....and I felt that they were some of the characters who should be cut. However, out of all nine actors, these two are the ones I see returning someday. Especially Pinson." Tara Smith said
"Renee and Elvis....they have played some big role in some LIS things, especially DiMera things, but they were entirely dead weight....I mean it was almost unbelievable...they won't be connected to all the other exits, they will have exit scenes, but it will be very quiet, and open ended exits." Tara Smith told fans
"There will be two BIG, but EXTREMELY brief returns to wrap up everything, everyone's story, and that will be it....again, they'll all be gone by the end of April, but none of these characters will be dying, unlike all the previous exits. The oppurtunity will be there for them to return." Tara Smith said on a closing note
Again, they will all last air by the end of April.
ALSO: Justin Bruening of AMC and Knight Rider fame is joining the cast in the new mysterious role of Travis! "Travis shall play a very big role in one of our character's lives." Tara Smith reveals