Sharon Newman is DEAD! #174
---
The City Jail, Interrogation room.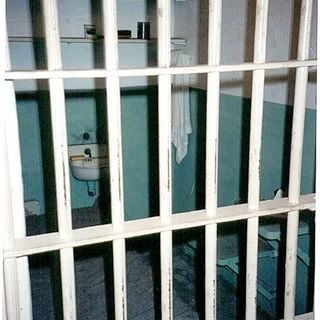 Les and Roxanne face each other sitting at a table.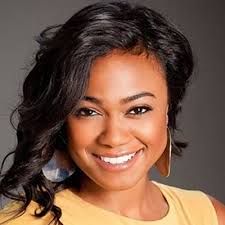 Roxanne: I can't believe Spencer would let me go to jail like this.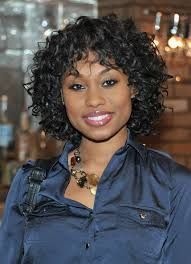 Leslie: Rox, you did assault Hillary, your half-sister I might add.
Rox: I didn't ask for the whore to be any kin to me. I don't like her, she is all kinds of wrong for Nate.
Leslie: But that doesn't give you a right to put your hands on her. That's not the way the law works.
Rox: The law worked for you when you were being Spencer's hoe.
Leslie: Girl that mouth of yours is too much. I am here trying to help you. That's all I've tried to do since we found out you were my daughter. But all you want to do is hurt by using words. It's getting real old. Yes I was a stripper, and yes I used sex to make money. I'm not ashamed of it I own it.
Roxanne: You should be ashamed because it lead to you losing it all. You were disbarred from practicing law. So your story about tricking to pay for college won't work no more. You're unemployed at the moment. You might have to turn tricks again.
Leslie smacks Roxanne in her mouth as Rafe walks in. Roxanne is absolutely stunned her mother hit her.
Roxanne: Bitch you hit me!
Leslie smacks her across the mouth again.
Leslie: I am your mother,  girl! It's time you show me that respect. I've had it with your mouth! You are out of control and no child of mine is going to talk to me like this.
Roxanne is stunned that Leslie just checked her.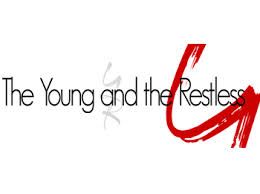 Created by William J Bell and Lee Phillip Bell
Episode 174: Sharon Newman is DEAD!!
Written by ML Cooks
Creative Consults: Martin Saenz, Cary Richardson and Alex Washington
In the waiting area of the hospital.
Noah is on his knees sobbing after hearing the news about his mother Sharon not making it out from Verdon Lou. Nick kneels down next to him and holds him as he too sobs. Paul rubs his jaw after Nick punched him

Paul: Newman I'm going to let that one go. But you pull a stunt like that again, you'll be sharing a jail cell with your father. Now I am sorry for your loss but that is no way to treat an officer of the law!
Paul walks off as he realizes Nick is not paying any attention to him.

Noah: Dad not mom. We gotta go to this Verdon Lou place and look for her! She has to be alive!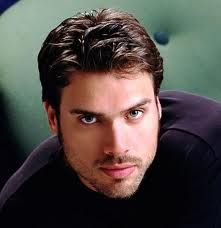 Nick: I know son. This is happening all so fast. We need answers. Dru said Sheila is behind all of this.
Noah: We got to find mom!
Nick: One thing at a time son. I think we should talk to Dru.
Noah: Damn you dad! You never want to look for mom. She's been missing for how many months and what have you done to find her?
Noah stands up and brushes his dad off of him.
He walks off.
Nick: Noah where are you going?
Noah: To be the man of this family since you have failed.
Nick: Noah WAIT!
Noah is too angry to listen to Nick.
Nick looks over to his right and sees Avery. He wonders if she can give him any answers since she was brought in from Verdon Lou.
The City Jail.
Phyllis is pacing her cell.
Victor Newman is in a cell across from her watches her.

Victor: What's the matter with you? Why are you here?
Phyllis looks at Victor.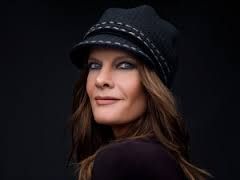 Phyllis: Victor, I didn't even see you there.
Victor: Why are you here?
                "Because of me Bitch!"
They both hear and look to see who is coming down the hall. It is Dru being escorted though still in cuffs to her cell next to Phyllis.
Victor: Drucilla. Is that you?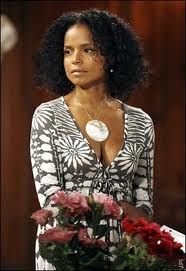 Dru: Yea it's me. I'm alive. See everyone thinks I lost my balance and fell off a cliff. I'm a diva and diva's don't lost they balance. Phyllis Newmans Bitch, pushed me and now I am back to make her pay for stealing years of my life away from me.
Victor: I can't believe it's really you.
Dru: It's me Vic. I can't believe you are in jail. What has happened for the great Victor Newman to be in jail?
Victor chuckles.
Victor: It's a long story my dear. But not to worry I'll be leaving here very soon and when I do, the people who put me here will pay dearly. Here's one of them now, a pip squeak called Michael Baldwin.
Dru and Phyllis look at Michael walking down the hall.

Michael: Can it Victor.
Victor: When I get out of here Michael Baldwin I am going to crush you like a bug!!
Michael than gazes at Dru.
Michael: It's really you. I saw you on the news when you and Phyllis were fighting. I didn't believe it until now.
Dru: Yea and I whooped her ass.
Phyllis: Shut up Bitch! It was a tie at best.
Dru: It's me Michael. Your friend over there did this to me. And I am going to make her pay.
Then Paul walks over to them.
Phyllis: Paul that back from the dead bitch assaulted me first I was merely defending myself!
Dru: Don't even try it Phyllis Newmans. You pushed me off that cliff at the photo shoot. She tried to kill me Paul!
Paul: Alright enough! Dru we are going to talk first.
Paul unlocks Dru's cell and escorts her to his office.
Phyllis: Don't listen to her Paul. I didn't try to kill Dru!
Michael looks at Phyllis.
Phyllis: Michael you have to help me. I did not try and kill Dru.
Victor: He can't help you. He's not practicing law any more are you Michael my boy?
Michael: No thanks to you. I've lost everything thanks to you. My career, my wife and family.
Victor: You deserve it for helping put me behind bars. And I got news for you Michael Baldwin. I'm not done with you yet.
Phyllis: Enough about that. Michael you have to get me out of here! My sister needs me. Avery has been blinded.
Michael: Ok let me see what I can do. I'm not sure what I can do I'm not practicing law any more.
Victor: With good reason.
Michael walks off pulling out his phone making calls on Phyllis' behalf.
Roxanne's Interrogation Room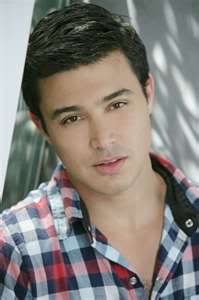 : Is everything ok in here?
Leslie: It is Rafe. Thank you for coming down here. I'm sorry to tell you that I'm going to be leaving. My daughter doesn't appreciate me trying to help her. Her words are too much and she needs help. Good luck with her.
Roxanne: Are you really leaving me?
Leslie: I am Roxanne. You got a lot of issues to work on. I'm not going to keep being a punching bag for you. I'm not perfect and neither are you. I'm trying to do the best that I can but you refuse to let me do that. I'm done trying. I'm not about to baby you anymore.
Leslie grabs her purse and leaves.
Rafe: Wow.
Roxanne: Save your judgements, I can't believe Leslie just embarrassed me like that. Slapping me, then airing our dirty laundry.
Rafe: I've gotten close to Leslie. She is a good person.
Roxanne: I am not trying to hear you cheer lead for my mother. Just tell me some good news. Can I leave this place or what? I can't spend a night here in jail.
Rafe: I was able to get the charges dropped.
Roxanne: Really?
Rafe: Yes but there is one stipulation.
Roxanne: I'm afraid to ask.
Rafe: The judge wants you to complete some anger management courses.
Roxanne laughs.
Roxanne: Never!
The Hospital.
Nick walks into Avery's room.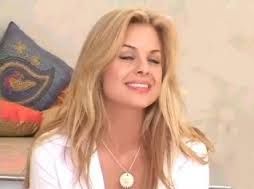 Avery: I can hear you.
She says sitting up.
Nick: It's me Avery, Nick.
Avery: Nicholas. It's good to s-….I guess I am glad you are here. As you can see I can't see as I am blinded.
Nick: I'm very sorry to hear.
He sits on the bed and engulfs her in a hug.
Nick: Avery how did any of this happen?
Avery: I was looking for Cane.
Nick: Cane? Why would you be looking for Cane?
Avery has a flash back of hitting lines of Coke with Cane and then having sex with him.
Nick: Avery answer me. I don't understand why you would be looking for Cane at Verdon Lou.
Back at the City Jail. Dru sits down in a seat in Paul's office. Paul sits in his chair and looks at Dru.
Paul: Dru, I am still having a hard time with all of this. Sheila, Sharon…
Dru: Paul I am just thankful to be alive and to be able to tell my story. I am so tired of fighting. My body is sore. It's takes a lot to beat down Sheila Carter and Phyllis Newmans in the same damn night.
Paul: I bet. So where do you want to begin Drucilla?
Dru: In a nice bubble bath with a glass of wine, music and snacks.
Paul: All sounds good but I mean literally. You make a lot of charges against a lot of people.
Dru: Well then hell Paul, you tell me where do you want to start?
Paul: I want to know where Dru has been all this time.
Dru: That's a good question. Where have I been all this time?