Union Creek #6: Luke is admired/Elijah investigates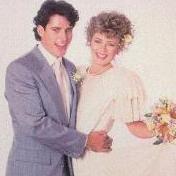 Entry posted by Days22 ·
669 views
Eartha
and Morris
are out for dinner.
They spot Lily
and Holden
Snyder there.
LILY: Hey Neighbors! You should join us.
MORRIS: We don't want to bother you.
HOLDEN: It is really no bother.
EARTHA: We would love to join you.
The 4 neighbors sit together.
HOLDEN: We love this place.
LILY: Yeah it is our favorite.
EARTHA: It is ours too after a long day of work.
MORRIS: I just come for the cold beer.
Holden laughs.
LILY: How was work today?
EARTHA: As hectic as ever.
MORRIS: Yeah some crazy situations for sure.
--
Luke Snyder
arrives at a ski resort.
He is upset as he is walking in the resort.
LUKE: Why did Gary and the new boss send me here for an assignment?
He enters in a huff.
LUKE: I don't even ski!
He walks up to the check in desk.
LUKE: Hi. I am Luke Snyder. I am writing an article on this place for the Union Creek chronicle.
CLERK: Ah yes! Welcome Mister Snyder. We are looking forward to this.
LUKE: Yes…me…too.
--
At the Union Creek Chronicle:
Gary
knocks on Todds
office.
TODD: Don't come in!
Gary enters.
TODD: I said Don't come in…don't.
GARY: We need to talk. It is almost as if you are avoiding me.
TODD: Would never do that Jerry.
Gary sighs.
GARY: I sent Luke Snyder on an assignment to a ski resort two towns over.
TODD: …and?
GARY: He's nosy. He was trying to get the goods on what we were up to. I don't think the old boss would want him to know about our assignment.
TODD: He might as well still be here then, because I don't even know about our assignment!
GARY: You know we have to find the document.
TODD: Yes this obscure document. Oh joy.
--
Danielle Manning
arrives home.
She gets out of her car and sees another car parked in front of the place.
She tries to look and see who is inside
DANIELLE: Sh*t.
Blair
gets out of the car.
BLAIR: Hey Dani!
DANIELLE: Hi..
They both walk towards her house.
DANIELLE: You were really waiting here for me?
BLAIR: I was hoping to come in and talk to you.
DANIELLE: No.
BLAIR: Excuse me?
DANIELLE: If Todd sent you here, the answer is no.
--
Elijah
and other cops arrive at the house over the hill.
ELIJAH: Everyone get ready.
There is Elijah and 4 other cops.
They start to surround the house.
ELIJAH: I am going to approach the door. We don't know what we are dealing with so be careful.
They all take their guns out.
He knocks on the door.
ELIJAH: Police open up! We have a search warrant!
He waits but nobody comes.
He knocks again. Some of the other cops try and look through the windows.
ELIJAH: We are coming in one way or the other…I'm breaking this door down!
He kicks down the door and enters!
Elijah is astonished by what he sees inside…
https://www.youtube.com/watch?v=x75BmwP7bhg
At dinner
Morris has his arm around Eartha.
Eartha kisses him on the cheek.
MORRIS: Thanks baby.
LILY: I don't know Holden, we are going to have to step are game up to be as cute as these two!
HOLDEN: Tell me about it. I feel like I am slacking.
EARTHA: Oh stop guys.
MORRIS: Sorry If we have some PDA.
HOLDEN: No problem at all.
Holden puts his arm around Lily.
HOLDEN: I'll join you.
Lily kisses his cheek.
EARTHA: Now I have to top you!
Eartha plants a kiss on Morris lips and they all chuckle
--
At the Ski Resort
Luke is in a dining area. He finds a table to sit at and puts his stuff down.
LUKE: What a trip. Not what I was expecting to do today.
Meanwhile, A guy
is behind Luke at the bar. He is clearly checking Luke out.
Luke pulls out a list.
LUKE: Some of these people I am going to have to interview here.
He spots the menu.
LUKE: But first I eat..and maybe drink.
He sits down.
The guy at the bar is still looking towards Luke…
--
Gary is still in Todds office.
GARY: I am trying to think of the places this secret document may be. I have some hunches because of where the old boss use to go.
Todd is on his computer.
GARY: It cannot be far from Union Creek. Well actually it may be across the country but we can work around that…
Gary glances at Todd who isn't even paying attention.
GARY: So I'm thinking we'll probably have to go to mars to get it actually. That sound like a plan boss?
TODD: Yeah. Lets do that. Sounds good.
GARY: You re not even listening! You know you have to do this investigation if you want to own this newspaper. You signed the contract.
TODD: Yes, yes I know. As soon as you find out what kind of document I am looking for I will make sure to work harder!
--
Cut to Danielle and Blair.
BLAIR: Todd didn't send me I promise.
DANIELLE: Fine. Come in. For a few.
They enter.
DANIELLE: So you wanted to see me because?
BLAIR: Well…Todd didn't send me but I am here because I want to talk to you…about him.
DANIELLE: Great.
BLAIR: He genuinely reached out to you the other night.
DANIELLE: This is a waste of time, Blair. I am sorry but I do not want him to be a father figure to me.
BLAIR: but--
DANIELLE: --It is how I feel and nobody is going to tell me how to feel. I want nothing to do with Todd Manning.
--
The house over the hill…
Elijah is inside with other cops and the house…is empty.
COP 1: There is nothing here. Not a single trace.
ELIJAH: Yup nothing is any room except this empty bookshelf and an empty fridge and cabinets.
COP 1: Someone cleaned up
ELIJAH: They sure did. We need to get a forensic team down here just in case…
--
Lily and Holden arrive home. They see Eartha and Morris walking inside next door.
LILY: That was a really nice dinner with them.
HOLDEN: It was. They are such a cool couple to hang with.
LILY: And they are so madly in love. Something most couple strive for.
HOLDEN: Hey, we're not so far off!
LILY: Yeah you are right.
The two embrace and kiss
--
Cut next door to Eartha and Morris.
Trinity greets them
TRINITY: Hi mom and dad.
MORRIS: Hey
Both seem in bad moods.
MORRIS: Why were you so clingy today Eartha?!
EARTHA: I just wanted to have a good time.
MORRIS: It could have been good without you all over me.
EARTHA: Maybe I just wanted to put you in a good mood. For once!
MORRIS: Well you sure know how to lay your acts on thick!
EARTHA: Whatever Morris. Why do we even go out then?
Eartha walks away pissed off.
Trinity sighs and walks to her room.
TRINITY: I wish mom and dad could fake their happiness at home like they do for the public…
--
At the ski resort
Luke gets a drink from the bar. He tips the bartender.
He then turns around to see the guy who was checking him out still checking him out.
BEN: Um sorry…for, well, looking at your ass.
LUKE: Um, well no problem I think.
BEN: I am Ben.
LUKE: I am Luke
BEN: Very nice to meet you Luke. Sorry for the awkward introduction.
LUKE: Wait, you Said your name is Ben? Do you ski?
BEN: Well yeah. Ski resort…duh.
LUKE: No its just that I had a list of people to interview and a Ben was on the list.
BEN: This is fantastic! I'm that Ben.
Both are all smiles…
--
Gary sets a file down and leaves Todds office.
TODD: God I thought he would never leave. He is insufferable.
Todd picks up a file Gary left.
TODD: I am not going to investigate this stupid document fiasco. Hell, I will just pretend to do so. And then this place will be mine.
--
BLAIR: Can you just believe that Todd has your best interest at heart Dani!
DANIELLE: He might. He might not. I just wish you, Todd and my mom would let me live my life! A life that will not be close to Todd.
BLAIR: You are being selfish.
DANIELLE: Feel however you choose to feel.
BLAIR: Did you get your mothers cold blooded gene?
DANIELLE: Funny. Can I be alone now Blair?
BLAIR: I guess so. Just remember that Todd genuinely cares about you.
DANIELLE: He is not my true father so I don't care and both you and Todd will have to deal with it!
--
Elijah arrives at the hospital in Jacks
room.
JACK: Officer…did you find the house I was held in?
ELIJAH: That is why I am here. The house was completely empty. Was it empty when you escaped?
JACK: No. Not at all. I saw furniture. It looked like a regular occupied house.
ELIJAH: The place was cleaned up. We are dealing with people who know what they are doing.
JACK: Why do cops have a knack for stating the obvious?
ELIJAH: Look sir, I am sorry we found nothing. Forensics is looking it over. I'm not sure this town is use to something like this. I am not sure how I am going to combat something so sinister.
Jack looks on disappointed by all this.
Elijah looks on worried.
FADE OUT
Credits roll
*I do not own any non original characters or any pictures.