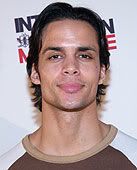 THREE CRITICAL ACTORS EXIT LIS....BUT FOR HOW LONG?!
A very stunning and shocking announcement has just been released after the airing of "Episode#323: Leaving Salem": Alison Sweeney(Sami Brady), Christie Clarke(Carrie Brady), and Matt Cedeno(Brandon Walker) have been axed...temporarily! Their characters all left Salem on March 18th when they decided to take off to find any evidence that Stan(Dan Wells) really killed Marlena, but vowed to be back!
"I don't know if axing would be the right word...its not like Joseph Mascolo, who has been all out cut. Its like a belated maternity leave for Ali and just a vacation for Christie and Matt....believe me, all these characters have places on LIS, but with such a big cast and the fact that it'd be difficult to find any evidence on Stan in Salem, it was decided that they'd be sent off for awhile...I can say they'll be off for a month, more or less. They will be interwoven back into the canvas in a shocking way." Tara Smith told fans
However, yet another actor has returned to LIS: Missy Elliot(Suga) who had a brief time in Salem last year as the drug dealing attempted murderor when she befriended Hope Brady(Kristian Alfonso) has returned...this time on a more permanant basis! Fanfic fans mainly know Elliot/Suga from the SONOP soap "STEAM", where she's been a character who's pulled off some pretty big stunts, such as stabbing core character Dahlia Salem for vixen Natalia, or shooting Natalia's own baby: Mark Jr. "I am not sure if the continunity will be alright between the two shows...she may not be done there, at least not yet," Tara Smith said "However, she will play a big role in some things on LIS...and a few things with Suga may not be like they were when she was with Pasadena!"
Be sure to tune into LIS and STEAM.