Union Creek #16: Trouble is brewing for Reva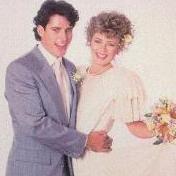 Entry posted by Days22 ·
891 views
Written by: Nick M.
Danielle
and Malik
walk out of Chic Spirit Designs together.
DANI: Yet another short day for us models.
MALIK: I think they are still getting things all figured out at this new company.
DANI: Yeah I guess so.
MALIK: It's been easy for us at least.
DANI: That's one way to look at it.
MALIK: Yeah. I mean we are on salary so we have it made.
DANI: We lucked out somehow for being two rookies to this game.
MALIK: Its our fresh attractive faces.
Danielle giggles.
MALIK: Hey we should go get some coffee somewhere. Chat more about our new adventure as models.
DANI: Sounds good. I would love to.
Malik flashes her a bright smiles.
--
Meanwhile at the park:
Ben
and Luke
have met up.
BEN: Thanks for coming to see me.
LUKE: It's almost like you love to keep me away from actually working.
BEN: The middle of the day just seems like the best time to see you, I guess.
LUKE: I'm not complaining for the record.
BEN: I hope not. You know as good as I do that the other day was smokin' hot.
LUKE: Oh yeah. I loved every minute of it.
BEN: I'm glad you gave in so that we could feel that pleasure. I just hope it is going to happen again soon.
LUKE: I hope it happens again soon, too. However…
BEN: However what? Something wrong?
LUKE: I just have a question…
Ben looks caught off guard..
--
Reva
is at the supermarket.
She heads towards the meat department.
As she gets closer Blair
is also there and the two get into each other's way.
BLAIR: Please god, no. Not today.
Both women quickly get tense as they see each other.
REVA: Just move so this ends fast.
BLAIR: No. You can be the one that moves.
REVA: Let's not be children about this.
BLAIR: Don't get all holier than thou after you threw coffee on me.
REVA: Total accident and you know it.
BLAIR: Whatever Reva beast.
REVA: Excuse me what did you say?
BLAIR: Oh, nothing.
REVA: You sure did. You are just ridiculous for some reason. Sometimes I think you are being followed around by cameras like you are on some cheap reality show probably called the Blair B*tch project.
Blair looks around as people in the store are starting to give them both looks.
BLAIR: Leave it to your hick a** to cause a scene.
REVA: Who are you calling a hick? Have you heard your own accent, country bumpkin? I don't want to cause a major scene though so I will be the bigger woman and walk away.
BLAIR: Bigger woman? Yeah, you have no competition there.
Reva starts to go around Blair.
BLAIR: I gotta go find me a butterball…no offense. (smirks)
REVA: That's it.
Reva turns back around and glares at Blair…
--
Todd
is in his office working at his computer.
TODD: Gary needs to find me more info on this absurd search for a mystery document.
There is a knock at his office.
It is Sam
.
TODD: Hey there Sam.
SAM: Hi Todd.
TODD: Something up?
SAM: I just wanted to know how you liked mine and Trinity's articles.
TODD: I really liked your article on the Broncos. It will be in tomorrows edition.
SAM: What about Trinity's piece? It blew mine away.
TODD: Yeah…It was…interesting.
SAM: Something wrong with it?
TODD: Well she wrote about a big issue. Race is a gigantic issue right now…
SAM: Yeah she did it on a touchy issue, but she did a powerful job which will makes a person think.
TODD: Yeah, but she is just a teenager I don't know if readers want to hear some girl preaching to them.
SAM: She wasn't preaching. I was there, she was speaking from the heart.
TODD: She did well, but I don't know if it is for this paper.
SAM: Are you saying you are not going to publish it?
TODD: I don't know if I want the controversy…
Sam is very disappointed to be hearing this…
Malik and Danielle are sipping on their coffees together.
DANI: So tell me about this first photo shoot you get to do.
MALIK: Sadly I do not know all the details yet.
DANI: You are so lucky that you get to go first.
MALIK: It is a lot of pressure. The first campaign for the company.
DANI: Yeah, that is true.
MALIK: Are you saying you want all that pressure?
DANI: No not at all!
MALIK: Ha! Didn't think so.
DANI: I am sure it will be fun though. And I wish you luck!
They clink their coffee cups together.
--
At the Park:
BEN: What did you want to ask me, Luke?
LUKE: This may be a stupid question.
BEN: No such thing.
LUKE: I just want to know if…if we are together?
BEN: You mean are we a couple?
LUKE: Yeah…I mean friends with benefits is cool and all, but I'd like to try and make this serious.
BEN: Look Luke, of course we are a couple!
Luke takes a sigh of relief.
LUKE: Happy to hear it and make this official.
BEN: Did you not think I wanted a relationship?
LUKE: You have been very straight forward in wanting sex, but not so much about a relationship.
BEN: Sorry I am just a bit of a sleaze. (chuckles)
Cut to Gary
who is also at the park.
As he is walking through the park he sees Luke and Ben together in the distance. This stops Gary in his tracks…
--
At the Union Creek Chronicle:
SAM: Todd you have to put that article of Trinity's in the paper!
TODD: Sorry Sam but I do not have to do anything. This is my paper!
SAM: Don't you want a hot article for this paper.
TODD: We have plenty of hot articles.
SAM: I'm honestly surprised that Todd Manning of all people is afraid of a little bit of controversy.
TODD: Are you trying to call me soft?
SAM: I'm just saying, this isn't the step dad I know.
TODD: What are you getting out of this job thingy with Trinity?
SAM: A cool summer job.
TODD: I think you like her.
SAM: She is really cool.
TODD: If I compare your two personalities from your two articles she would probably eat you alive….Sam if I put her article in tomorrow's edition will you leave and let me work?
SAM: Yes. Yes I will!
TODD: Then I will put it in.
SAM: Thank you! You won't regret it!
Sam exits.
Todd turns back to his computer.
There is another knock at the door.
TODD: I need a god damn personal secretary…. Come in!
It is
Jack…
JACK: Hello again.
TODD: Jack Doe…hey…
JACK: I came by to see if you have considered hiring me for a job…
--
At the supermarket:
Reva gets in Blairs face!
REVA: I really want you to stop with your pathetic little put downs, Blair.
BLAIR: My, my, I hope you don't have anything to throw on me.
REVA: I just want to finish shopping, but you just had to go and piss me off!
Blair chuckles and gives Reva a little shove.
REVA: Don't you touch me
BLAIR: Then get out of my face with your Kentucky fried chicken breath!
REVA: You must just be smelling the bullsh*t coming out of your own mouth.
Reva grabs Blair by the shirt.
REVA: We need to stop doing this.
BLAIR: Then stay the hell away from me!
Blair gives Reva another shove!
Reva shoves Blair back but hangs onto her necklaces and yanks it breaking it off!
BLAIR: Do you know how much that costs?!
REVA: I don't care. I'm sure you will just try and press charge...and fail, again.
Reva walks off and Blair is livid!
--
At the café:
DANI: Fate is strange you know.
MALIK: How so?
DANI: Well I was just thinking about how the day of the modeling competition it was you and I who ran into each other and had to hype each other up to even do it. Thank you by the way.
MALIK: We must have been good help for each other.
DANI: Yup because we were the two winners.
MALIK: Well I thank fate then.
DANI: And I never thought I would even like this job, but it is going to be fun.
MALIK: Oh yeah. We're going to have fun together!
--
At the park:
BEN: Don't let me keep you any longer.
LUKE: I am really not in a hurry to get to work.
BEN: I really shouldn't be keeping you from working too long though. You have to keep your job.
LUKE: I know, I know. I just love hanging out with you.
BEN: I do too. Before you head back though…
Ben kisses him.
Their lip locking goes on for a bit.
In the background, Gary is watching them.
He smirks as he watches them kissing..
-
Sam meets up with Zack
.
Sam high fives Zack.
ZACK: What was that for?
SAM: Just felt like it.
Sam can't keep himself from smiling.
ZACK: What has you so happy go lucky? Did you get some or what?
SAM: No it is my summer job with Trinity. It has started off awesome! She wrote this deep and powerful article and my dad found it controversial but he is still going to print it.
ZACK: That is pretty damn cool.
SAM: Yeah, she's amazing.
ZACK: Glad one of us is happy.
SAM: Why are you so down?
ZACK: My summer thing is sucking so far.
SAM: You are the one who chose to go to school all summer and help tutor.
ZACK: It is not that. It is having to see Anne and Cory sit by each other every time.
SAM: Ouch.
ZACK: Frustrating!
--
At The Union Creek Chronicle:
TODD: Do you really want a job here Jack?
JACK: I need a job and I use to be in the press so yes.
TODD: Then you are hired!
JACK: Just like that?
TODD: Yup.
JACK: That was easy and here I though you would want to do a background check on me, and well, that would be difficult for me to pass!
TODD: I normally do background checks but I have a feeling yours would turn up as empty as they come.
JACK: Thank you so much. I appreciate this. I cannot wait to start!
TODD: I need to get to work right now though.
JACK: I'm sure you do. I look forward to working here and will now leave you alone…boss.
Jack exits and walks off elated to have a job.
TODD: The one time I am trying to actually work on this investigation for Gary and I can't get any time to myself.
He looks at the clock.
TODD: What the hell I already got the check from him anyway! Lunch time!
--
Reva is now home.
The mysterious car is parked a little away from the ranch again.
The person inside is watching Reva as she is taking groceries in.
Reva comes back to her car and closes the car door.
REVA: Wonder if we got any mail.
She goes to check her mail box.
All of a sudden the mysterious person in the car starts it up and goes speeding right towards Reva!!!
FADE TO BLACK
Credits roll
*I do not own any non original character nor any pics.