Hey everyone! I know I've been behind in posting episodes, but I will be rolling them out again this week, starting with Episode 101! In any event, I wanted to take this time to give out a preview of what to expect this coming summer. I'm really excited about everything I have coming, as I have much of it planned out in my head. So here goes: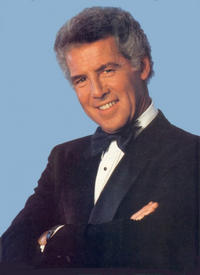 CC/Sophia ("Loretta")/Edmund/Pamela
This storyline is the one I'm most excited about right now, as many of my readers are. Now that Lionel knows the truth, Marcello brings him to the castle to help jog Sophia's memory. Marcello hypnotizes Sophia to remember parts of her history with Lionel and when he brings her out of it, Lionel is standing before her. Sophia is still unable to get the memories to break through, only recognizing Lionel from the masquerade ball. Marcello gets an idea and uses one last method to try to bring Sophia's memory back and....it works! But Edmund almost catches them and they are unable to break Sophia out of the mansion.
Meanwhile, the castle is about to get even more crowded, as Kirk, Eden, and everyone's favorite P.I. head to London in search of Quinn. Ashton insists that they stay at the mansion, blackmailing Edmund with his knowledge of "Soretta."
Sophia embarks on a dangerous game with Edmund, as she pretends to be Loretta so he isn't tipped off. Will Edmund catch on and figure out that Sophia has her memory back? To complicate matters even more, one of the Capwell girls spots Sophia in a compromising position with Edmund, setting off a cataclysmic chain of events that changes EVERYTHING!
Eventually, Marcello and Lionel travel to Santa Barbara to get CC to help them save Sophia from her captor. But will CC believe anything his former foes have to say?!?
This storyline has a climax that you won't want to miss, and the ramifications of what Edmund's done will be felt long after it's over. This is actually going to lead into Sophia's next big story! That's right Sophia fans- don't expect her to come off the front burner when this storyline ends.....because it will just be the beginning of a new chapter for her!
Santana/Cruz/Eden/Kirk
Eden and Kirk enlists Pearl's help in tracking down Quinn. When they find out his company's headquarters are in London, they all fly there, with Pearl insisting on coming along to keep an eye on Kirk. But Pearl becomes distracted when he overhears Ashton on a phone call and is suspicious of Kelly's new husband. Pearl, ever Kelly's protector, realizes there's more to meet the eye with him and get his hands full there.
Ashton helps the trio pinpoint Quinn's location so Eden can confront him. But before she's able to do so, Ashton sets off a chain of events that changes EVERYTHING! An angrier, darker side of Eden has emerged since Cruz's death and this is the one thing that could very well push her over the edge!!! It results in an explosive confrontation that will complicate her life FOREVER!!!
Meanwhile, Santana continues to keep Cruz in the dark about the last 25 years, even going so far as letting him think that he has no bioligical children!! Santana realizes that her union to Cruz isn't legal and makes an unholy alliance with Kirk to scheme her way into validating their marriage!!
Don't forget, Angel knows that Cruz is alive and at some point has to be dealt with! There's A LOT going on in this story that you won't want to miss!!!
Mary/Mason/Julia
Samantha visits Mary at the clinic at tells her about Steve, giving her the cigarette butt to run a DNA test. Mary finds out once and for all whether Steve is her long-lost son! Mark gets wind of what's going on and heads to Santa Barbara with Sherri in tow. Told you guys you hadn't seen the last of them!!!
Mason and Julia have reconciled, though he hasn't told her yet that he and Mary have indeed made love. Secrets have a way of coming out is all I can say. A paternity test is conducted to find out whether Steve is Mason's or Mark's biological child and the results will effect the lives of Mary, Mason, Julia, Samantha, Steve, and Adriana FOR GOOD!
Steve, in the meantime, heightens his involvement with Brandon and The Lair, getting into some shady deals with him. Brandon tells him the whole story of his history with the Capwells and Steve offers his services, if they're ever needed. Brandon & Steve grow very close, which is not lost on Adriana, Steve's budding love interest. This leads into a major story that is set to kick off in late August/early September. I promised a slow build with the younger characters, to establish them and once I've gotten to that point, they will be involved in a major, front burner storyline with some of the established veterans.
Ashton/Kelly/Warren/Angela/Ted/Lily
This is going to turn into quite an interesting sextet. Lily's blackmail of Angela continues, until Angela gets herself in a life-changing situation that forces Lily to decide whether to reveal what she knows or keep quiet.
Her decision is going to have a MAJOR impact on Ted & Angela's marriage, and through some scheming with Gina, she's going to take her machinations even FURTHER! This sets up a dramatic shift in the story, as her scheming will impact the lives of those involved FOREVER and alter both Lily and Angela's relationships with Ted PERMANENTLY!
This story has been simmering on the backburner for quite some time and while it will remain a "B" story, it's going to pick up steam and get quite interesting. While the Mary/Mason/Julia stuff slows down, this story will pick up and will suddenly turn into a tale that you won't want to miss!
Don't forget, Warren has been flirting with Kelly and doesn't trust Ashton. He will soon find out that Pearl is in the exact same boat and they join forces to figure out what Ashton is up to. But will they figure him out in time? A character from the past also returns as part of this story and can do some major damage!
In addition, Rafe is coming back and will be involved in a triangle with Samantha & Lily!!
Finally, you're going to find out soon enough that 3 of my storylines have been intersecting this whole time and when it comes together, I think my loyal readers' will be THRILLED that I came back to finish out these stories. If you've been paying attention to everything going on in each storyline, you will realize the full impact of a MAJOR REVEAL I'll be making sometime in the summer that connects them all & twists all 3 storylines in a way that will have MAJOR CONSEQUENCES FOR ALL INVOLVED!!!
All this and MORE! THIS SUMMER ON
RETURN TO SANTA BARBARA!!!!!!