#123: Pasadena Mourns Kevin!
---
Divine Design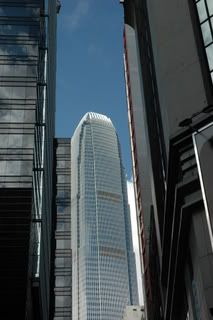 Ria is walking out of the DD building with her mother Patti at her side as a new day dawns in Pasadena.
Patti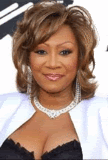 "Remind me, what did Natalia want you to get again?"
Ria

"Natalia ain't leaving her baby's side, so she wanted me to get these papers for her. Just some deals."
Patti
"That poor woman, I can't believe her infant was shot after she was tricked into thinking that he was dead. I must say, Victoria, I really am proud of you for saving that child's life."
Ria
"Thanks momma, but you could show it by not calling me by my government name. And I tell you it was some crazy s!it...here I got some good sex and then I have to be Wonder Woman."
Patti
"You what?"
Ria
"Nothing, momma, nothing."
Patti
"You know, you really need to stop shunning me from your life so much. I'm your mother and I am not going anywhere anytime soon."
Ria
"I'm a grown ass woman. Why the hell did you and Jasmine ever come to Pasadena? I was just fine without you."
Patti
"You never even told anyone I was your mother! And you cheated on your fiancee, you call that fine?"
Ria
"That was a long time ago and I took care of it all on my own."
Ria and Patti's conversation is cut short when they see a very familiar tooter booter riding towards Divine Design.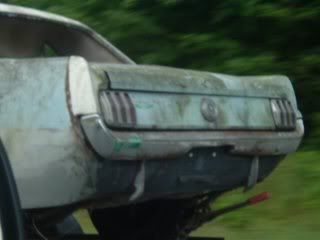 Ria
"Oh hell naw."
Patti
"What is it?"
Ria
"Look at that thing coming this way."
Patti, looking at the tooter booter
"Victoria, you need to stop being so judgemental toward other people. I have to say I am getting tired of it....some people don't have all the things we have, honey."
Ria
"Well...sometimes they have more than we do but it gets cut off by a nutcase."
Patti, confused
"Um, what?"
Ria
"Just wait, momma."
The tooter booter stops right in front of DD, and out comes none other than Rufus.
Rufus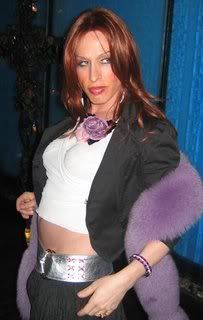 "Rue's back, bitches!"
Rufus grins as he throws his hands up into the air and laughs as he approaches the DD building. Patti's jaw drops as Ria rolls her eyes at Rufus Taylor returning to Pasadena!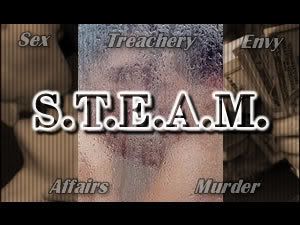 Episode#123: Pasadena Mourns Kevin!
Written by: Tara Smith
Story Editor: ML Cooks
Shady Pines, Miami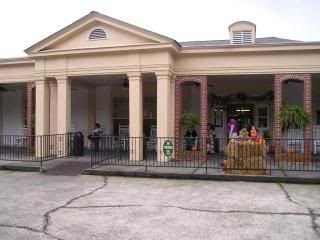 "Santino and Alexis stand in front of the entrance to Shady Pines."
Santino
"Ready to do this? You backed out yesterday."
Alexis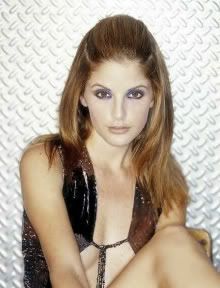 "Yeah, I think my nerves just overwhelmed me...but I'm ready. I am ready to face my mother and find out who my long lost sister is."
Santino
"Well we don't got any time to lose."
Alexis, walking into Shady Pines
"You know, Santino...we haven't known each other for long, but I'm really glad you came here with me. I needed the support."
Santino
"It was nothing. I needed to get away from Pasadena, Ty, and Jenn anyway."
Alexis
"You know, its weird, you sound like you love Jenn but you want to get away from her."
Santino
"I do love her but there's too much drama. Too much drama with her, with how our affair got started. We had Ty's father blackmailing us, not to mention I'm not sure how she really feels about me. She freaked out when she learned I was going to Miami, but I needed this."
Alexis, nodding as they approach the front desk.
"Same for me...I am using this to get my mind off of Karim."
Alexis and Santino finally get to the front desk, and Alexis leans over to talk to the receptionist.
Alexis
"Excuse me....is an Applelonia Jones here?"
Receptionist
"Hmm, let me check."
The receptionist gets on the computer and searches for Alexis's mother, none other than Applelonia Jones.
Santino, muttering to himself
"Thats a weird ass name."
Receptionist, looking up at Alexis
"No, I'm sorry, no Applelonia here...she left Shady Pines years ago."
Alexis, stunned
"What?! Where the hell did she go?!"
Receptionist
"Hmmm....we believe she went to Pasadena, but we're not sure."
Alexis
"Pasadena?!!?!"
Receptionist
"Yes, but thats all I can find, I'm sorry."
Alexis turns in shock and walks out of Shady Pines, Santino following her.
Santino
"Alexis, are you okay?!"
Alexis
"This whole time, my mother has been in Pasadena, and I haven't known it?! And not even a damn call! Hell, even when we all thought Ashley died, I didn't get nothing from her! "
Santino
"Where do you think she is in Pasadena?"
Alexis
"I don't know, but I'm sure as hell going to find out."
Santino
"Come on, Alexis, just calm down...lets go back to Pasadena to find this Applelonia, but you gotta keep your cool."
Alexis
"I find out my mother has been in the town that my sister and I have been in for years now and I'm supposed to be calm?!"
Santino, gently putting his arms on hers for comfort
"It'll all be alright..it'll all be alright..."
As Santino comforts Alexis...they end up leaning in...and kissing! They give in for a moment, but Alexis pulls back.
Alexis, sighing
"Um....come on, lets get back home..."
With that, they head back to the airport.
Williams House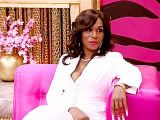 Sister Patterson looks at her son, Kevin's, hanging and dead body, totally distraught...she slowly approaches it...she doesn't even know what to do. She just approaches Kevin's body....she cannot believe it....she tries to touch him, but stops....she goes into complete denial.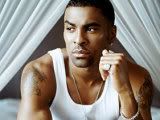 Sister Pat
"No...NO....this must be a nightmare...GET OUT OF MY HEAD, SATAN! YOUR TRICKS WON'T BE WORKING ON ME!"
Sister Pat wants to wake up...she feels like she just wants to shoot up in her bed and realize that this is all just a bad dream. That Miss Jenkins didn't expose her past at court today, and more importantly that her own son had not committed suicide in her own house.
Sister Pat, screaming
"OH LORD SAVE ME! GET THE DEVIL OUT OF MY HEAD! WAKE ME UP, LORD, PLEASE! I AIN'T DONE NOTHING TO YOU, GOD, I JUST BEEN TRYING TO SERVE YOU! GET ALL THIS SIN OUT OF MY HOUSE NOW!"
Sister Pat puts her hands on her head and closes her eyes hard, hoping that when she opens her eyes, all of this will be gone. However, she opens them, and she still sees Kevin hanging there. She slowly approaches him...she feels his legs...and it begins to sink in that her son is really dead.
Sister Pat, shaking her head
"No..not my boy! Not my sweet Kevin! I CAN'T LOSE ANOTHER PERSON!"
Sister Pat cries out, leaning against his leg for a moment, before turning and looking around. She can barely move....she looks all around the wrecked room.
Sister Pat
"How...how could this happen?! Oh Lord....oh Lord....NOT KEVIN DAMNIT!"
Sister Pat walks around the room....she looks on Kevin's nightstand, one of the few things still standing..she sees a note there, and picks it up...it reads:
"Life isn't what I thought it was .Seeing my mom cheat on my dad, my dad dying, and everything else is just too much for me to handle right now, and that bitch I used to call mom: I hope you're happy, you made my sister crazy, you always treated me like s!it and you let my Father die.
I hope you rot in hell you ungrateful whore, I hope you find this, and I hope you realize the pain and suffering you've caused this family, so, make an excuse from your Bible outta that one Pat the Bat!"
Sister Pat drops the note....it slowly falls to the floor, and she looks up at Kevin once again...her own son just blasted her one final time in a suicide note...she stands up, in total shock, and walks towards the wall...."Bye Bitch" is written there in Kevin's blood...she slowly touches the blood...
Sister Pat
"My son's blood...my baby's blood...he's talking about me...he cut himself up just to...just to..."
Sister Pat can barely say it as the tears stream from her eyes.
Sister Pat
"Just...just to insult me..."
Sister Pat cannot take it anymore and screams out again as she slowly sits down...Kevin's blood getting on her hair and clothes...she looks at it on her hands...she begins shaking...suddenly, DC enters.
DC

"What the hell is going on-"
DC stops dead in his tracks when he sees the man that he only just found out was his son, and considered a nephew for all his life, hanging dead from the ceiling. DC looks around at the room himself, before seeing Sister Pat slumped against the wall.
DC
"What happened here?! Oh...Kevin....oh...."
DC has no words as he approaches Sister Pat. She looks up at him, the pain visible in her eyes.
Sister Pat
"He's gone, Don...my baby committed suicide....and he decided to use his own blood and leave me a note telling me off one last time before he died....my baby...my baby is dead! My firstborn! HE'S DEAD!"
DC sees the note on the ground...he walks over and reads it himself, before slowly putting it down and looking back at Pat...he walks over to her and tries to put his arms around her for comfort, also trying to deal with the fact that his son is dead...but immediately she stands up and throws him away.
DC
"P-P....Pat....our....our....our son is dead.....just this once...we need....we need..."
DC chokes up himself as tears fall from his eyes.
Sister Pat, looking at DC
"YOU BASTARD! HE WAS MY SON DAMNIT! YOU WERE NEVER A FATHER TO HIM! MY SON IS DEAD BECAUSE OF WHAT WE DID!"
Sister Pat begins hitting DC furiously as she goes into a fit of rage. DC has to grab her wrists to keep her back but that doesn't stop her.
Sister Pat
"ITS YOUR FAULT YOU EVIL, EVIL BASTARD! YOU DID THIS! YOU BROUGHT ALL THIS PAIN ON MY FAMILY! DAMNIT DAMNIT WHY THE HELL DID YOU SLEEP WITH ME, DON?! WHY?!!? LOOK AT WHAT ITS DONE! MY HUSBAND IS DEAD! MY SON IS DEAD! MY FIRSTBORN SON IS DEAD DAMNIT!!!!!"
DC, crying as well now
"Pat, calm down! CALM DOWN! He's my son too! And do you think it doesn't hurt?! I walk in here and my son is hanging from a fan! A son I never got to know! I never got to know any of my kids! But this is not the damn time for that! I just want to help you....I just want to help you..."
DC can barely keep it together during all of this. Sister Pat finally collapses in his arms, both of them crying as he holds her.
Sister Pat
"My son's dead, Don...he's gone! The Lord has given up on me."
Divine Design
Ria and Patti follow none other than Rufus Taylor back into the entryway of Divine Design as he returns to Pasadena.
Rufus
"Ah, it feels so good to be back on home turf! Springfield had some good men available, but nothing like here...even though sometimes it feels like no one will give me some anymore!"
Patti
"My goodness! You sure do have a mouth on you, don't you?"
Rufus
"Forgive me, miss....I can't believe royalty like Patti LaBelle is here in Pasadena...and with this useless ho of all things!"
Patti
"That is my daughter!"
Rufus, staring for a moment
"You....are the daughter of Patti LaBelle? Out of all the people in this town....you?! Miss Patti, do you have any available sons?"
Ria
"Forget that, you freak. I want some answers now damnit! Why the hell did you bring your freaky white ass back to Pasadena?!"
Rufus
"I had some fun in Springfield for awhile...I met alot of good friends there. One in particular. But I had to come back...my company is here, afterall."
Ria
"You know that pathetic white girl that took my man owns this place."
Rufus, chuckling
"Well, we'll just see about that. But I hate her as much as you do. It was because of her that I got kidnapped by her crazy sister. But Karim is good looking...mmm I could use some of him now that you speak of it!"
Ria
"Oh now you better just back off my man! I ain't having no white man...or whatever the hell they consider you people who lose your manhood...take my Karim! "
Patti
"Now thats enough! Miss Patti ain't gone have all this foul language! Victoria, don't degrade people based on their choices."
Ria
"Don't be using my full name in front of this thing, momma!"
Patti, turning to Rufus
"And now, as for you: I don't know how you people operate, but this is a place of business. No place for you to be running your mouth off about those activities!"
Rufus
"Well, Miss Patti, I-"
They all turn their attention to the large flatscreen television when a breaking news reports interrupts...they all see a reporter standing in front of the Williams House, and Ria freezes in shock.
Reporter
"Hello everyone...we come to you today with a shocking story! Son of former and recently deceased police chief, Abe Williams' son, has been found DEAD inside the Williams family household this morning! Police and various others are crowding the streets around the house as the chaos unfolds!"
Ria
"No...no...it can't be Karim! Not my Karim! But I think he's still-"
Reporter
"Kevin Williams is a 30 year old man, and the first child of Abe Williams and his wife Sister Patterson Williams..."
Ria
"KEVIN?! KEVIN IS DEAD?!"
Rufus
"Oh damn he was hot too! Damnit all the men in this town are leaving or dying!"
Ria
"I....I...I need to get down there! Come on, momma!"
Patti
"Of...of course!"
Rufus
"Well I'm coming too! Might be able to find me a boyfriend or something."
Rufus, Ria, and Patti all dart out of DD and head straight to the Williams House!
Huntington Memorial Hospital
Daniel runs after Jasmine, as a few tears go down Jasmine's cheek after finding out that Daniel and Sharan had sex.
Daniel

"Jasmine-Jasmine...wait! We need to talk about this! It was nothing against you...it just sorta happened!"

Jasmine, turning towards Daniel
"No, Daniel, its fine...its just, when we had a date...I thought...oh nevermind! Its fine, its fine, I...."
Sharan, walking up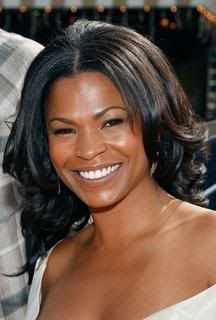 "Daniel...Jasmine...whats going on here?"
Jasmine
"Its nothing, Sharan, its nothing."
Sharan
"Well there has to be something wrong if you're crying...are you sure your alright?"
However, they see a TV nearby, and Sharan sees the Williams House in the background.
Sharan
"Is...is that Kevin's house?"
Daniel
"I'm not sure, but it looks like it."
Jasmine wipes her eyes as she walks over and turns it up.
Reporter
"They believe that Mr. Williams committed suicide...there was a suicide note to his mother written, we believe, and "Bye Bitch" was written in blood on the wall when he was found hanging in his old bedroom..."
Sharan
"WHAT?! WHAT?! No...no...they can't mean Kevin, can they!?"
LaDonna, suddenly walking up behind everyone
"What about Kevin?"
Daniel
"Wait...if they are saying Mr. Williams, and you're here..."
Sharan, gasping and going completely pale
"That means that Kevin....Kevin's dead!"
LaDonna
"WHAT?!"
Sharan
"I have to get down there! "
Sharan barely tries to keep it together as she darts out of the hospital, not sure what to feel right now...Daniel and Jasmine immediately follow, and LaDonna watches the news report...her heart skips a beat, and Karim appears behind LaDonna in a wheelchair.
Karim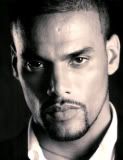 "Whats going on with Kevin? I heard everyone talking about him."
LaDonna, quickly switching off the television and trying to keep herself calm and in control
"Um...Karim....I need you to stay calm, honey...."
Karim, getting concerned
"Whats going on with my brother?!"
LaDonna
"Karim, baby, please...lets just slowly talk about this..."
Karim
"Damnit, LaDonna, tell me!"
LaDonna
"Apparently...they found Kevin at your parents' house...and...and...."
Karim
"And what?!"
LaDonna
"He....Karim...your brother committed suicide."
Karim's eyes go wide...he grips the metal on the wheelchair so hard it nearly breaks. He does not know what to say. He at first wonders if LaDonna's just joking, or if she's mistaken....however...he looks at her facial expression...the look in her eyes...and he realizes its truth.
Karim
"I have to go....I have to go! My brother...my brother...the one man I could depend on...I have to go!"
LaDonna
"No, Karim, you can't leave the hospital!"
Karim, staring straight at LaDonna
"I don't GIVE TWO CARE! You tell me my brother committed suicide AND YOU DON'T THINK I'M GOING TO LEAVE THE HOSPITAL?!"
Karim quickly pushes past LaDonna, and she darts out after him.
LaDonna
"Karim, NO!"
Two nurses see Karim trying to leave and they rush to stop him, standing in his way.
Karim, tears welling up in his eyes
"NO ONE STOPPING ME!"
Karim literally knocks them both to the floor as he breaks out of the hospital! He wheels himself out into the streets, and LaDonna follows in an effort to stop him, but its too late: Karim is already right on his way to his old home!
Williams House
Reporters and police crowd the Williams house as they try to get Kevin's body out and conduct an investigation...however, soon, Sister Pat barges out, and she yells out at everyone just going in and out of her house. DC follows behind her.
Reporter, rushing towards Sister Pat
"Sister Patterson, were you the one to find your son, were yo-"
Sister Pat, literally shoving the camera to the ground
"GO AWAY! THIS IS MY HOUSE! THIS IS A HOUSE OF THE LORD!!!!!!!! GO THE HELL AWAY! LEAVE MY SON ALONE!!!! LEAVE MY BABY ALONE!!!! HE DON'T DESERVE NONE OF THIS! You are an agent for the devil"
Sister Pat sees police coming over to try to calm her down and get her to stop, but she simply shoves them away as well, and grabs her Bible and begins beating them all. DC can't hold back the tears any longer and cries as well, but he knows this has to stop.
DC, approaching Pat
"Pat....this has to stop....please...I know how you feel..."
Sister Pat
"NO YOU DON'T, DON! YOU DIDN'T RAISE A CHILD FROM BIRTH LIKE I DID! NONE OF YA'LL KNOW WHAT I'M GOING THROUGH, DAMNIT!!! SO JUST GET OUT! LEAVE KEVIN ALONE!"
DC has to grab Sister Pat, holding her back from attacking more people, but she continues to scream and wail.
For The Birds Rehabiliation Center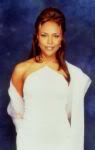 Lynn sits in her chair inside the mental institution...she very slowly rocks back and forth...she barely makes a noise or anything, and just sits there, her body completely still...the TV is on one of the local channels....she slowly sees the reporters talking at the Williams House...and she sees the camera veer to focus on Sister Patterson...
(On TV)
Sister Pat, in tears and still attacking everyone
"MY SON DIDN'T DO NOTHING TO YA'LL! JUST LEAVE HIM ALONE! ALL YOU SINNERS, ALL YOU VULTURES...GO GO GO GO! MY BABY DIDN'T HURT NO ONE!"
Lynn's eyes narrow as she sees Sister Patterson....her fists clench....
Lynn
"Slut...whore....bitch...."
(On TV)
Sister Pat
"KEVIN WAS A GOOD MAN! HE SHOULD BE LIVING RIGHT NOW! HE SHOULD BE HERE WITH ME!"
Lynn, trying to stand
"Slut! Whore! Bitch! The slut...whore...bitch.....the slut...whore...bitch!"
DC, becoming visible on the camera as he once again tries to pull Sister Pat back
"Pat, Pat, please! I know how it feels....but we can't do this! Not here, not now! Pat, please!"
Lynn sees her own husband on the tv screen, holding Sister Pat...the woman he cheated on her with! She finally manages to stand and she approaches the television.
Lynn
"SLUT! WHORE! BITCH! SHE'S A SLUT! A WHORE! A BITCH!"
(On TV)
Sister Pat
"MY SON IS DEAD AND YOU ALL ARE DISGRACING HIM!"
DC
"Come on, Pat...please..." DC puts his arms around Sister Pat again, holding her....
Lynn slowly approaches the TV....she sees DC hold a crying Sister Patterson....she finally reaches over and manages to grab the TV...
Lynn
"SLUT! WHORE! BITCH! DIE....DIE YOU SLUT, WHORE, BITCH! YOU'RE A SLUT, A WHORE, A BITCH!"
Lynn THROWS the television on the ground, destroying it, as several orderlies rush in.
Nurse
"Miss Whitfield, please...calm down!"
Lynn
"SLUT! WHORE! BITCH!"
Lynn begins to try to STOMP the TV into the ground, but the orderlies rush over and have to forcefully sit her back down in her chair as she screams out.
Lynn
"SLUT! WHORE! BITCH! KILL THE SLUT, WHORE, BITCH!!!!!!!!!"
Lynn's words echo throughout the institution....
Meanwhile, in Mona and Apple's room,
Mona and Apple sit together in their room.
Mona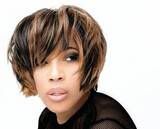 "I feel like something has happened."
Apple
"Oh, it has, Mona...it has."
Mona
"And you can't tell me what?"
Apple
"You'll find out soon, my dear, soon...in fact...probably right about now."
Suddenly, the door opens, and a nurse walks in.
Nurse
"Miss Williams...I need to speak with you outside...privately."
Mona
"Alright."
Mona gets up and heads outside with the nurse.
Nurse
"Ummm....I'm not sure how to say this...but I want you to remain calm. This morning, your mother found your brother, Kevin, hanging from a ceiling fan at her house...I'm very, very sorry for your loss...they believe he commtted suicide."
Mona freezes for a split second as shock courses through her. However, after a second or two, it goes away, and Mona feels nothing about this.
Mona
"Well, he really was a dumbass anyway, and its one less man after my Sharan. Tell Sister Patterson that I hope this makes her happy."
The nurse is shocked as Mona simply goes right back into her room!
Apple
"What was that about?"
Mona
"With how weird you are, I'm sure you already know, but my brother comitted suicide."
Apple
"I thought so...but you don't really care, do you, Mona?"
Mona
"Oh please. He was more of a problem to me than anything else. He was constantly obsessed with my Sharan."
Apple
"Sharan?"
Mona
"How do you-oh nevermind. But yes. I just hope that Sister Patterson is having the time of her life right now as she deals with her son comitting suicide."
Mona grins as she thinks about the pain her mother must be going through.
Mona
"On second thought, I think I may request that I can send a taped message to the funeral, whenever it happens. I'm going to have a few choice words for mommy dearest that will make her life even more miserable."
Next Time on S.T.E.A.M.:
Kevin's Funeral!