Kendall OR Greenlee...

51 members have voted
Exciting Evening in Springfield......

Beacon
:


Olivia's Suite.
Olivia and Bill fall onto the couch.
Bill kisses her all over, "I've missed this."
She smiles, "Oh you have no idea!"
Bill rips off his shirt.
Olivia turns her head and sees a picture of Ava, "Stop!" She pushes him off.
Bill looks confused, "Olivia? I thought you said..."
"I did! I just... can't. You're not with me anymore. You are with Ava."
He stands up and turns his head to the picture.

WSPR
:


Vanessa sees Reva, "Hi! How have been?"
Reva smiles, "I'm fine. I got your message. You said to meet you here."
Vanessa grins, "Yes. I've got a proposal for you."
Reva giggles, "Ooh is this a surprise? I love surprises!"
Vanessa laughs, "Well as you know I'm going back to Lewis to work with Billy, Josh and the family."
"Yes."
"Well, someone needs to run the station."
Reva nods, then her eyes get wide once she realizes what Vanessa is hinting to.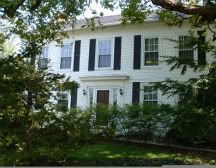 Malah House
:


Mallet stares at Dinah in shock, "You're pregnant? The in vitro worked?"
She nods, "Yeah it did."
He sits back, "What does this mean?"
She smiles, "It means we're gonna be parents AC."
He laughs, "I can't believe this!"
"I know but with the test scores..."
He holds her hand, "Hey don't worry about that. We have each other and together we can make magic happen."
Dinah smiles and kisses her husband.
Prom
:




The teens all meet in the middle.
Kevin smiles at Vi, "Hey. Long time no see."
She grins, "Hello."
Maureen looks at Jason, "Are you having fun?"
He nods, "The best time ever."
Maureen gives him a friendly hug, "Well you two have fun. We're gonna go for a walk."
Jason and Vi dance.
Kevin turns around to see Vi wink at him.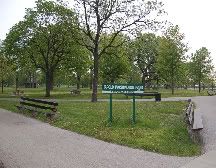 Park
:


Danny and Marina are looking at the stars.
Marina smiles, "So how are the kids?"
He laughs, "Well Robbie has this camp thing. He's having fun. Hope just finished her first year of school."
"Really? Wow."
He smiles, "Yeah. I brought some pictures for Cassie but I didn't realize that she wasn't the same person..."
Marina changes the subject, "How's Michelle."
Danny looks at his watch, "Hey it's getting late huh?"
She stares at him, "Danny. What about Michelle."
Danny sighs.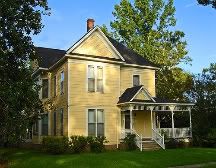 Company:


Frank and Eleni are sitting in a booth.
She starts laughing, "Oh my God! I remember that one time when Marina tried to skip her first day of 3rd grade to see what you do at work!"
He laughs, "I guess that inspired her to be a cop!"
She sips her drink, "Don't remind me," She looks at him, "You know what? I've missed you Frankie."
He smiles, "I've missed you too Eleni.
Outside Mel is staring through the window, "I can't go through this again."
Alan Michael walks up behind her, "Yep, Frank and Eleni. They always seem to find themselves back together."
Mel tries not to worry.


PART TWO
:
Prom
:
Kevin and Maureen are outside.
Maureen looks at the stars, "This is like a dream."
He laughs, "What?"
"I'm at the Senior Prom. With Kevin Marler. The hottest guy in school."
The two share a laugh.
Kevin gives her a big kiss. She doesn't tell him it's her first real kiss.
He looks at his watch, "Hey, we'll be late for the dinner."
She stands up, "Okay. I'll go in the car. Will you see if Jason and Vi will join us?"
He smiles, "Sure.
He goes to the door and runs into Vi, "Hey where's my brother?"
She drops her purse on the ground, "Who gives a hell?"
She pulls him into a big kiss.
He pushes away, "What the hell?"
She smiles, "That was a fun night on Spring Break. God you were good! Was I your first?"
He is in shock, "So it was you?"
She blows him a kiss and walks away leaving him puzzled.
WSPR
:
Reva laughs, "You want me to run WSPR?"
Vanessa smiles, "Yes Reva. You worked here before right?"
"Yeah that's right. But me? Really?"
Vanessa hugs her, "You'll do great!"
Vanessa goes to get the paperwork.
Reva looks around, "Wow it's like a new adventure."
She walks around the station as if she's never been there.
Beacon
:
Bill puts his shirt back on, "You're right. I'm sorry."
Olivia holds her head, "Ava can never know about this. You two are going to have a child."
He holds her hand, "You need to take care of yourself. Okay? No more drinking."
She nods, "Yep. I know. This was my last one I promise."
Bill kisses Olivia, "And that was my last one."
She smiles, "Do you promise?"
He just smiles and walks out the door.
Malah House
:
Dinah and Mallet are on the couch.
Mallet kisses her, "I can't belive this!"
She laughs, "I know. I just hope this doesn't end the way my other pregnancies did."
He holds her hand, "Hey we won't let that happen."
She nods.
He rubs her stomach, "We would never let anything happen to little Julie."
Dinah giggles but isn't fond of naming the baby after his sister.
Company
:
Frank walks Eleni upstairs, "So you'll stay in here."
She smiles, "It's weird being here with everyone."
"Yeah but you get used to it."
She looks around, "So I'm definatly going to be helping with the diner tommorow."
He laughs, "I wouldn't have it any other way."
Outside Mel sits on the bench with Alan Michael.
He looks at the window, "Yep. You know I was married to Eleni but she always loved Frank. No matter what."
Mel shakes her head, "It's different."
He is confused, "Then what?"
She sighs, "Rick and Beth."
"Oh right. He left you for her. Well I guess it is I mean Rick and Beth were high school exes and Frank and Eleni have a child together."
Mel gets nervous.
Park
:
Danny looks into the distance, "Michelle and I.... are over."
Marina looks at him, "What?"
"We tried but I guess I wasn't always there you know?"
Marina is confused, "No. What do you mean."
Danny sighs, "I've always wondered.... what if?"
"What if, what?"
Danny turns to Marina and kisses her.
PREVIEWS
:
Ashlee gets emotional
Lizzie meets with Colin
Kevin and Jason graduate
Remy is shocked by who he sees
Susan reveals Harley a HUGE secret
Natalia gets bad news
Dinah argues with Cyrus
Julie's Killer is finally revealed!!!!!