Kendall OR Greenlee...

51 members have voted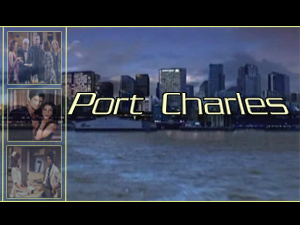 New Opening debuts for the summer/fall of 2007
As with most shows, whenever a new head writer joins, there will be changes made to the canvas. As a result of those changes, many stories have been tweaked and rewritten, and so a new opening must ensue. The lineup again has shifted to better put the families and those involved in stories together near one another.
The following actors have been added to the opening: Marco Dapper (Dante), Michael Park (Darin), John Ingle (Edward), Keiko Ellsworth (Stan) and Josh Casaubon (Blake).
The following actors have been given new or updated shots: Julie Berman (Lulu), Jennifer Ferrin (Emily), John J. York (Mac), Kimberly McCullough & Jason Thompson (Robin & Patrick), Rebecca Herbst (Elizabeth) and Nolan North (Steven).
<object width="325" height="250"><param name="movie" value="
name="wmode" value="transparent"></param><embed src="
type="application/x-shockwave-flash" wmode="transparent" width="325" height="250"></embed></object>
New Updated Lineup
Alan/Monica
Emily
AJ
Michael
Carly
Nikolas
Lulu
Dillon
Maxie
Mac
Dante
Lucas
Bobbie
Kristina
Alexis
Ric
Sonny
Brenda
Robin/Patrick
Stan
Lainey
Lucky
Sam
Jason
Elizabeth
Blake
Sarah
Steven
Darin
Skye
Jax
Anna
Lorenzo
Edward
Ned
Tracy
Luke
David
Lucy
Kevin