S.T.E.A.M. will be Ending it's Run!

All things must come to an end. The time has come for S.T.E.A.M. to come to a close. One of the things I tried to do from day one was avoid your typical soap clichés. I think that's one of the things my readers loved. As time goes on it gets harder. As my readers know, I took a year off and when I came back, I discovered I no longer had that burning desire for S.T.E.A.M. any longer. It no longer felt special to me. I've been wrestling with this for a very long time and now decided now is the time to end things, on a high note. S.T.E.A.M. was never meant to be an open ended series. I just never knew how far it would go.
I thank each and everyone one of you who have made the series the success it was. Never in a million years did I think this series would take me in places that it has. I truly thank you all who read and took the time to comment. Your words will forever be with me.
Now I am going to give you some of my thoughts and explain some things from my point of view of S.T.E.A.M.
Let's start with some of my all time favorite plots.

The very first over the top thing I did was the mini story arch "Love Runned Down" which coincided with the launch of SONOP. It was when during a rain storm, Alexis crashed into Sabryn's car, which lead into Sabryn running into Bryan's car and then running over Ashley. Many didn't know at that time those kinds of events would be the norm for STEAM. I knew Ashley would be back from the dead at some point.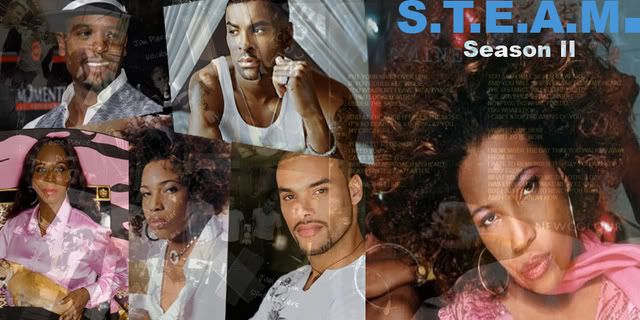 Another one of my Favs was the addition of Sister Patterson. Truth be told, I've never thought of all her back story with DC and the affairs and stuff until I saw the success she had become. She was not intended to be as big as she was in the series. I started to mold a lot of story around her.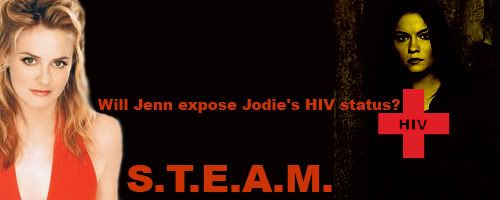 Another one of my favs was the rivalry between Jodie and Jenn which then led into Jodie exposing herself at Natalia's fashion show as having HIV. It started when Jenn and Ria went to Cle whom they found DC, Jodie's old pimp. I got a lot of mileage from that story. If I say so myself, I rank that up there with one of my best plots ever.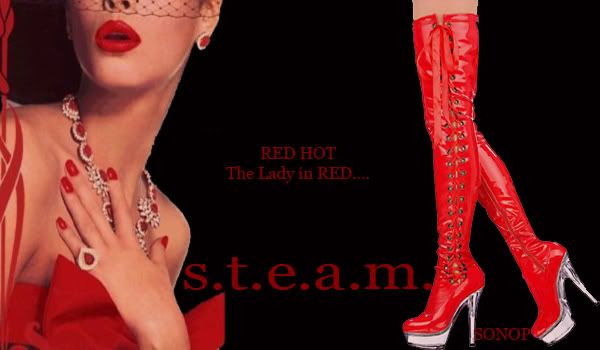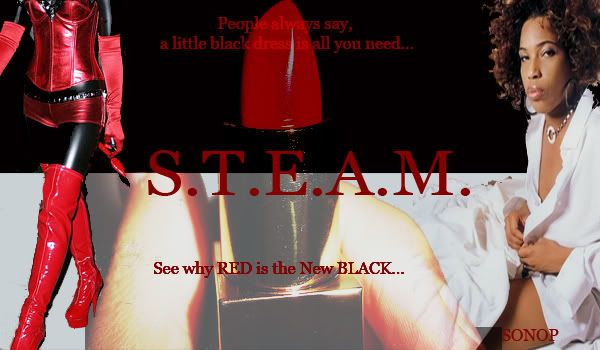 I loved Mona's aka The Lady in Black Story in the first Season. It was so dark and no one really knew why she was doing the thing she was doing. Then came the lady in Red. I thought for sure everyone would think it was Ashley, but no one knew it at first to my surprise. Since no one caught on I decided to extend the story just a bit.
Here are the things I wished I would have done differently
At times I wonder if I should have not killed Chris off.
Other times I felt I killed off Abe to soon.

Ms. Jenkins was never supposed to be a real Person. I only casted her based on my readers responses.
I never really had a strong story for TY which I truly regret
I wish I would have done more as a couple with Daniel and Lauren
I thought of giving Ria a lesbian relationship at one point in time.
I regret killing off Jodie too soon.
I regret Ria never got a major storyline. That's thanks in part to Sister Patterson's success.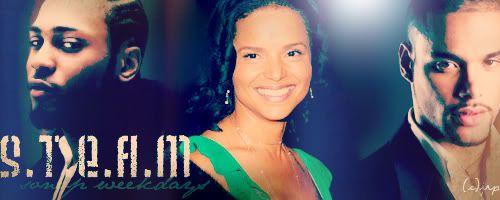 And I wish I would have fleshed out the Mark/Rufus/Dahlia/Natalia story. It had a lot of mileage and I just let it go.
I've toyed with the idea brining on a new mystery woman, Lady in Hot Pink, whose identity will remain a secret for now. The series is not over just yet.
I killed off Kevin partly because I thought there were too many Williams's men and readers got confused. (It also fit the story.) They were not fleshed out so well. I thought I didn't need all of them here so hence Kevin and Dre left the series leaving only Kiko and Karim (which are not hoes, I want to clear that up right now.) Out of the two I felt Karim had a stronger story so he stayed. The only one that can be really called a hoe was Dre but even then I am not so sure. I do think these men were misunderstood and that's probably my fault.
Let's see what else do I wish were different? I can't think of anything else.
Oh yes, Thanks to Tara who has been a tremendous help with STEAM.
And A special thank you to Matt P who was STEAM's biggest fan. I ALWAYS look forward to hear what you have to say sir. Matt you have been there from the begining and I so appreciate that.
JayJay, you being a newer reader to STEAM it was refreshing to hear your take on my series.
To Philip, Though your words were simple they were meaningful Not eveyone got at times some of my scenes or what I was trying to do but you did. Thanks for reading.
I have not yet decided what my next project will be but I will keep you all posted. You can currently catch me writing on the Blog Life in Salem
Thank you all, the last episode ends with #150 later on this year. Let the countdown begin.
Also let me know what are some of your fav stories and some of the things you did not like. What do you want to see happen before it ends?
Here's a little treat. A rare Preview on what' coming up:
Karim/Alexis/Ladonna: now that Alexis is pregnant things are really going to heat up in this triangle. It will be of course, in true STEAM fashion a tug of war between the ladies. They keep trying to one up each other. This story will be front and center for the rest of the season.
Sister Patterson: I am breaking the Sister down to the bare minimum at the nut house. She is going to question the power of God. Then hopefully when she over comes this "final battle" we hope she can put herself and everything back together. Many dangerous people are after the Sinful Sister. Mona, Lynn, and Apple. It's going to get very dangerous for Sister Patterson. It seems the odds are stacked against her.
Lauren/Daniel/Sharon: Things for Lauren goes from bad to worse as she realizes the mistakes she's made may have dire consequences. As the news spread that Lauren had Kevin's child, Karim takes drastic action, leading to conflict with Lauren's new found Sister Alexis. That angle of the story will also be dealt with in coming weeks. Lauren's return does cause some stress for Daniel/Sharon. Can they overcome this latest ripple? Will Lauren and Daniel find their way back to each other?
Rufus and his OntheDL story- It seems things may be coming together for Rue finally. A new man possibly. She is going to take her place at Divine Design and start a new line and become rich. Good things are in store for this tranny. The big mystery is, who is Rue's new DL lover? HMM which man in Pasadena is on the DL?
Ria- FINALLY Ria gets a major story, dealing with and overcoming her breast cancer will change her as a woman. Ria will also finally find love. With who though?
Bryan/Natalia/Sabryn/Mike- Sabryn has an uphill battle on her hands. With Bryan and Natalia teaming up against her to take her son away from her and with Natalia at Divine Design, Sabryn will have to start her fashion house from scratch. Her and Mike move ever so closer as it becomes a war between Mike and Sabryn vs Natalia and Bryan. Sabryn feels betrayed that Bryan has teamed up with her arch enemy. It's the final straw in Sabryn's eye. Look for a very strong Sabryn when and if she emerges from jail. I always knew at one point Natalia and Sabryn would beef and here it is now and it's going to be good. Too bad it's so late in the series. This will also be another front burner story. Will Sabryn and Bryan ever find there back to each other before the end?
And one more thing, This is for Bellcurve, which never got to say my peace. So since this is my domain i will so so now. Hey Bellcurve, look back at all my epsidoes and look at all the comments that people have left me. Make sure you read them carefully and slowly. You will see that STEAM is no where damn near a -1 you jack ass. Where's you hit series at you bum?