Kendall OR Greenlee...

51 members have voted
Westwood Park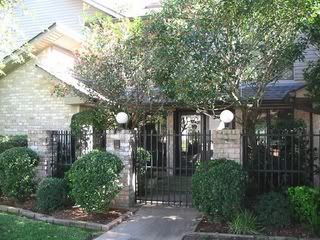 Karim's house
Karim turns around and looks at Ria

"You slept with My Uncle Don? What!? When? How do you even know him. He's in New Orleans."
Ria

"I don't want to talk about it. I am ashamed of it. I was just being a woman about mine and telling you what the deal is before any one had a chance to get to you first. You know how people like to twist stories up."
Karim
"How do you know DC?"
Ria
"Look man, I really don't want to get into all that. You should know that I am a woman that never concedes to defeat. I made a terrible mistake. That's all I have to say about it." She turns around and begins to walk to her car. Karim runs up behind her and grabs her arm and turns her around so she can face him.
Ria
"You better keep your hands off me!"
Karim
"So you think you gone come here and tell me you slept with my uncle and that's it? I think I deserve more than that. We were together five years. We were engaged, don't you think you should respect me more than that?"
Ria
"What do you want me to say? I have done something I am not proud of. I got caught up. If I had known he was your uncle, I would have never slept with him. How do you think I feel knowing I slept with my ex fiancée's uncle? It's sick to even think about it. I know I have hurt you Karim, but trust me, that is something I was not trying to do again. "
Karim
"That really seems to be hard."
Ria
"I knew you would say some sh!t like that. That "I told you so" type of sh!t. I'm not on that Karim." She begins to walk away toward her car again. This time Ria wishes he stop her again, and spin her around and begin to kiss her passionately. But it doesn't happen. As Ria get's in her car, She sees Karim driving off in the moving van, leaving what they shared, all their good memories and bad, behind. Ria realizes it's a chapter that is closed forever.
<embed width="430" height="389" type="application/x-shockwave-flash" wmode="transparent" src="<A href='http://s149.photobucket.com/flash/player.swf?file=http://vid149.photobucket.com/albums/s41/aMLCproduction/steamopening_0001.flv">http://s149.photobucket.com/flash/player.swf?file=http://vid149.photobucket.com/albums/s41/aMLCproduction/steamopening_0001.flv"></embed>
Episode 82: Common Enemies!
Written by: ML Cooks
Greater Yonders Cemetery

Daniel and Lauren hold each other as they look upon Chris Douglas's tombstone.
"Christopher L Douglas

1981-2008
Brave Heart"
Lauren is trembling with tears. Daniel holds her head against his chest.
Daniel

"Baby, I know it's hard for you to be here, but I feel we have to do this for Chris. He was an innocent man who died for nothing." Daniel has a tear stream down his face.
"This is all Mona's fault. And Tyler added fuel top he fire. I swear Chris, You have not died in vain. I will seek vengeance for your death. Mona will pay for what she's done to everyone. I'm going to kill that Bitch!"
Lauren

"Daniel, please don't talk like that. To much has happened. Seeing you with that knife through your chest did something to me that I don't ever want to relive ever again. I just got you back and I don't want to lose you again."
Daniel
"I understand….Let's go home baby."
They walk away from Chris's grave, walking past Ashley's grave, exiting the cemetery.
Westwood Park

Mike, who was laying in the bed is awoken by the sounds of come coughing. He looks over and doesn't see Jodie next to him. He sits up and hears what seems to be Jodie vomiting in the bathroom. He gets up and walks over to the bathroom and sees her sitting on the floor next to the toilet, vomiting her whole life up. He kneels down next to her ands caresses her.
Jodie

"Please, let me be. I don't want you to look at this nasty stuff."
Mike
"Would not dream of it. I am here for you Jodie. Now and forever."
Jodie
"Well forever won't be long for me."
Mike
"Don't talk like that. You don't know that. There could be a cure for HIV/AIDS tomorrow for all we know."
Jodie
"I doubt it" She replies back standing back up. She then brushes her teeth.
Mike
"When was the last time you saw a doctor?"
Jodie
"Not since I've been to Pasadena"
Mike
"That's been over six months ago. You need to get to a doctor."
Jodie
"No…. I am ok."
Mike
"Jodie please, do it for me."
Jodie, smiling at him,
"Just for you. I'll call around and find a doctor." He smiles back at her and hugs her.
Mike
"Besides, with Jennifer after you, I don't want you getting to stressed out. You have enough to worry about."
Jodie
"I love you so much Mike."
Mike
"I love you too" He says back to her as he hugs her.
SG Fashion Headquarters. Downtown Pasadena

Gilbert walks into Sabryn's office.
Sabryn

"Hey Gilly, How are you?"
Gilbert


"I am fine and you are about to be better."
Sabryn
"Why do you say that?"
Gilbert
"Take a look at these!" He says handing her some papers.
Sabryn
"What's all this?"
Gilbert
"Divine Design's stock is trading at an all time low thanks to yesterday's fashion show."
Sabryn, smiling as she looks over the report
"Indeed. I love it. Damn Natalia and that jail bird Alexis. I hope they continue to fall."
Gilbert
"Oh they will. Natalia has got nothing on you. I am sure SG will reclaim the top spot it once held."
Sabryn
"Indeed. I am going to go ahead and launch my Elegante' line."
Gilbert
"That was something you and Sharan were working on together. How will that play out with here not being here?"
Sabryn
"SG is in trouble. I have to do something to turn this sinking ship around. There is no telling where Sharan is or if she is ever coming back."
Gilbert
"That is true." Just as he says that, they hear a high school band marching towards her office.
Sabryn
"What in the hell is going on!?" They both run out of Sabryn's office to see what the commotion is and Sabryn is stunned to see Bryan, playing the drums, in front of the high school band. Sabryn sees a banner that reads "Will you marry me?" Sabryn is caught off guard as she is overjoyed that the love of her life has finally asked her hand in marriage. Bryan approaches her finally as the band stops playing.
Sabryn
"What is all this?"
Bryan, getting down on one knee

"What does it look like? I am asking you to marry me Sabryn. I want us to be a family to our child. I want us to be happy together, forever. Will you make me the happiest man alive and say yes, say that you will marry me?"
Sabryn
"Yes! Yes I will marry you." Bryan stands back up and hugs his new fiancée as the band and office workers cheer for the newly engaged couple.
Meanwhile, in the parking lot of SG, The lady in red is lurking around. She sees Sabryn's car and walks over to it. LiR gets a bat and bashes all of Sabryn's windows to her car.
"Take that bitch!" She then looks over and sees Bryan's car. LiR walks over to Bryan's car, pulls out a knife and flattens all of Bryan's tires. Then she walks away as if nothing has happened.
Abe and his brother Don are seated at bar at The Blue Note.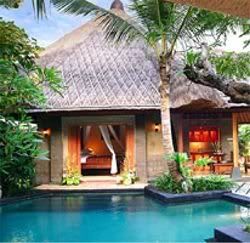 They both order a beer.
Abe

"It is so good to finally hear from my older brother. After Hurricane Katrina I feared for the worst. I didn't know where you were relocated too."
DC

"Cleveland. I lost everything."
Abe
"Where's Lynn?"
DC, pausing before answering, sipping on his MGD
"Abe, Lynn left me years ago."
Abe
"For a another man? Why didn't you tell me sooner?"
DC
"Because I failed again. I didn't want to tell you something like that."
Abe
"Then where are the boys?"
DC
"I haven't seen my son's since they were born."
Abe
"What is going on Don? Why haven't you told me none of this?"
DC
"Because it's something I don't want to talk about. It's my business."
Abe
"But I am your brother. You haven't seen your sons since they were new borns and you don't want to talk about it?"
DC
"Lynn left me. She found out I cheated on her."
Abe
"Wow. Cheated huh?"
DC
"That's what I said boy."
Abe
"I thought you were happy with your wife?"
DC, having a flashback of kissing Sister Patterson
"Sometimes things just happen. I got caught up and I paid for it. I don't know my sons, hell I wouldn't even know them if I saw them on the streets."
Abe
"Where is Lynn?"
DC
"I don't know boy. All these damn questions is making me hungry."
Abe, laughing
"You still have not changed.:
DC
"I have not heard from or seen Lynn since after my last son was born."
Abe
"We have to change that. I'm glad you're here in Pasadena."
DC, unable to look at his brother, feeling guilty about what he did with his wife
"I'm glad to be here to. I am tired of pimping. Pimping aint easy for me no more. I am ready to turn my life around."
Abe
"And I am going to help you do that."
DC
"I need a job."
Abe
"I can get you one at Ivory Inc. Kevin and Karim own there own fragrance company."
DC
"Word." DC just so happens to look over by the entrance and almost chokes on his beer when he sees Dondre, with his brother Kiko entering the upscale restaurant. DC remembers that Dondre caught him kissing Sister Patterson. DC begins to get nervous, wondering if Dondre will really keep his word and not say anything.
Pasadena City Jail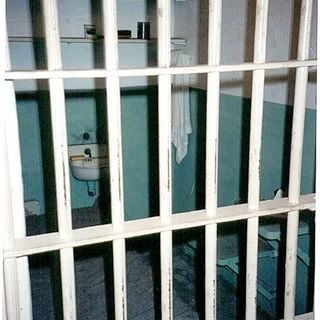 Rufus walks up to Alexis's jail cell.
Alexis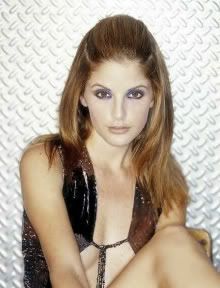 "May I help you?"
Rufus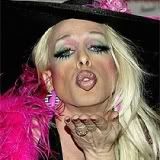 "Everyone is so nice here in Pasadena, except for Sister Patterson."
Alexis
"You can say that again."
Rufus
"Any who, I think I can help you out more."
Alexis
"How so?"
Rufus
"Well I know being in jail, you are not able to keep up on the latest news and what not's."
Alexis
"What do you mean?"
Rufus
"Did you know that the fashion show was a bust thanks to Natalia's mismanagement."
Alexis
"I am not surprised. That damn armature."
Rufus
"Indeed. She also gloated over the fact that you were in jail and she also told reporters your not getting out."
Alexis
"I told that bitch she does not want me as an enemy."
Rufus
"Girl Hello"
Alexis
"Uhm, hello?"
Rufus, laughing,
"Never mind."
Alexis
"So why are you here telling me this?"
Rufus
"I am here to help you take out nasty Natti. She has something that belongs to me."
Alexis
"And what is that?"
Rufus, thinking of the sex tape he has of Bryan and Natalia, the same Bryan that used to date Alexis's crazy sister Ashley, he decides to keep his cards close to his breast,
"No need to worry about that. Let's just worry about how we are going to take Natalia out."
Westwood Park
Lauren and Daniel's House
Lauren and Daniel are slow dancing to "What kind of Man Would I Be" by Mint Condition. They gaze into each other's eyes.
Lauren
"This feels so good. I love this new you. I can tell you've already changed so much." He leans in to kiss her just as the door bell rings." Hold that thought baby" He says pecking her on the lips and answering the door. He opens the door and sees Tyler
Ty

"I am so glad to see you out and about man."
Daniel, out of no where punches Ty in the jaw as Ty, caught off guard by the ferocity of the blow to the jaw, loses his balance and falls off the porch.