Kendall OR Greenlee...

51 members have voted
Lavender Hill,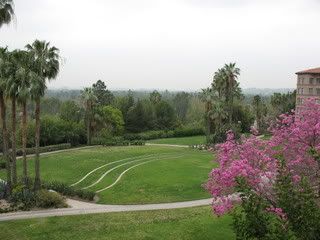 Ty's Mansion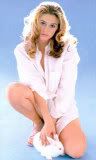 Jenn is in the master room bedroom packing a few things into a suitcase for her trip to Cleveland. She hears Ty calling her name from down stairs. As she walks down the stair case she sees Ty standing in the foyer with an older gentlemen.
Ty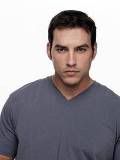 "Jenn meet my father, Karl Hutchins"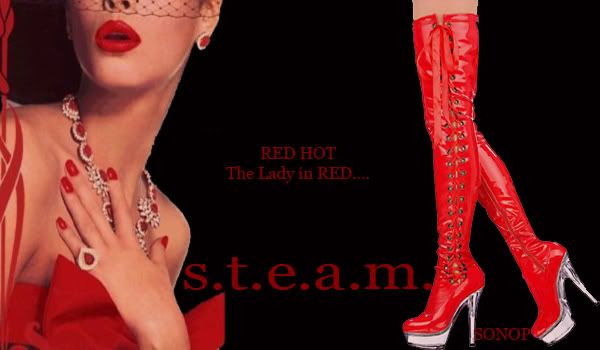 Episode : 65, The Living Dead
Written by ML C with Monique Bitches
Sierra Madre,

Mona Bunker


As Sharan lays tied up to a bed sleep, Daniel slowly opens his eyes. Daniel is so weak he can barely speak. Still chained up in a standing position, Daniel urinates on himself.
Mona, wiping sweat from her face. Putting her shovel down
"You a nasty Bastard…. Nasty pig. You ought to be ashamed of yourself. Didn't your mother potty train you? I am so sick of you. I really don't know I didn't just kill you."
Daniel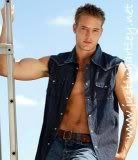 "Kill me!"
Mona

"You better shut the fu(k up. Can't you see my wifey is sleep? You know, pretty soon my tunnel to the ocean will be complete and Sharan and I will be leaving here. As far as you, I think I'm going to leave you here to die." Then her phone rings
Mona
"What it smell like?"
It's the Lady in Red on the other line
"It smells like Ty's father. He's been released from prison."
Mona
"I knew that was going to happen. It's not like Ty or his old man is going to find me. Did Ty find out who our surprise visitor is yet?"
LiR

"No. Ty doesn't know who the charred body is. "
Mona
"I'm sure Diego will be letting him know any day now. Listen, I'm almost to the ocean. Once I get to my next destination I'll call you. Keep tabs on Ty."
LiR
"What about my enemies?"
Mona
"Your enemy is not a threat right now. But once that changes, trust me we will handle your enemy."
Daniel
"Help me!! Help!!" Daniel hollers and Mona hangs up her cell phone. Daniel breaks down in tears
Mona
"Oh you really messed up now." Mona takes her shovel and slaps Daniel's face with it. Blood drips from his mouth. "Next time speak when spoken too. You keep acting up, I'm going to cut that di(k of your off."
P

asadena City Jail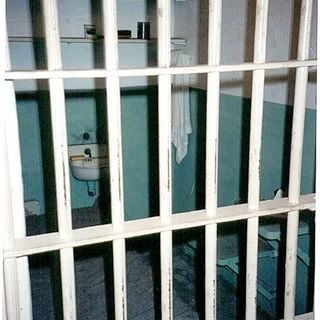 Kiko walks over to his brother's cell
"How you feel man?"
Dre

"I'm behind bars. What do you think?"
Kiko
"Don't act like it's your first time."
Dre
"You would say something like that. The perfect brother huh?"
Kiko
"I've never said that. But if you feel that way.."
Dre
"Look man, I aint feelin what you talking about. Why are you here?"
Kiko
"I'm came to show you my support. I'm going to try and help you prove your innocence."
Dre
"How do you plan on doing that? Aren't you in med school or something?"
Kiko
"Not no more. I got an internship at Huntington Memorial Hospital under Diego Serrano."
Dre
"Diego cool I guess. I bet if it wasn't for your internship, you wouldn't have brought your sweet ass face here to Pasadena. I bet I wouldn't even have crossed your mind."
Kiko
"Why do you think so ill of me man? We are brothers. I got your back."
Dre
"Well where were you all them other times? Why now?"
Kiko
"Dre what's the matter with you? Why are you being so petty?"
Dre
"Look at where I am at? I'm in jail for some sh!t I did not do. For once I am telling the truth man."
Kiko
"I believe you bro. You have done a lot of things in your life, but kidnapping is not you. "
Dre
"For once some one believes in me."
"I told you I did too" Both of the Whitfield brothers hear. Kiko turns around and sees Ria. Ria is drawn into Kiko's blue eyes.
Ria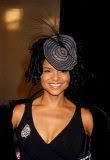 "Damn, who are you?"
Dre
"This my brother Kiko. Kiko, this is--
Ria, cutting him off
"I'm Ria. I see sexy does run in the family. Damn you fine as hell" Kiko just smiles and is caught off guard with Ria's aggressiveness
Kiko
"Are all the ladies here in Pasadena as aggressive as you?"
Dre
"Bro, Ria is just the tip of the ice berg. Welcome to Pasadena."
Bryan walks over to Chris's cell
Chris

"It's good to see you man. I've been going crazy in here."
Bryan

"Other than that how are you holding up?"
Chris
"Just praying everyday. But what's going on with you man? You like playing house with Sabryn? I know you have got to be the luckiest man in the world."
Bryan
"I wish I felt like that."
Chris
"You crazy. You got your freedom, you got a baby with Sabryn on the way. That's what you wanted right?"
Bryan
"Yes it is but Sabryn is back in jail."
Chris
"What? How? I thought she was out on bail"
Bryan
"She was until she got into a fight with Alexis and wouldn't you know it Alexis pressed charges so Judge Judy revoked her bail."
Chris
"I can't believe Sabryn did that. Didn't she think about the baby? This doesn't sound like her at all."
Bryan
"That's what I told her last night. I can't believe she would stoop that low. She did exactly what Alexis wanted her to do. I just can't believe Sabryn didn't see that. So now she's back in jail. Chris, it's killing me inside knowing I get to lay my head down on a soft pillow at night while my child and it's mother is locked up behind bars. I am going crazy. I don't know what to do. I feel so damn helpless."
Chris
"There really isn't anything you can do. Just be there for her."
Bryan
"I don't know if she'll even let me now"
Chris
"What makes you say that?"
Bryan
"I was so angry last night, when I found out she was arrested, I was furious she allowed herself to get caught up like that and I kinda let her have it."
Chris
"Ahh man Bryan, why you do something like that? This is a time where she needs you most."
Bryan
"I know man. I feel like an ass."
Chris
"You need to go talk to her. Make things right. You two have been through so much as it is."
Bryan
"Thanks man. I'll come by and visit you soon." Bryan walks off to meet with Sabryn. To Chris's surprise, Lauren walks up to his cell
Bryan walks up to Sabryn's cell
Sabryn

"What are you doing here Bryan?"
Bryan
"I came to apologize. I feel really bad for blowing up last night. I couldn't sleep last night"
Sabryn
"I don't understand why. You should have considering I have to sleep on this thin cot. My back is killing me."
Bryan
"I bet it is. I am just so furious you're back in here. I am going crazy knowing there is nothing I can do to get you out of here."
Sabryn
"Well I have no one but myself to blame. I am so mad at myself for letting Alexis get to me like that. You know there is something you can do for me."
Bryan
"Anything"
Sabryn
"Don't let Alexis win. She can't"
Bryan
"That's your problem right there. You're worried about Alexis and this war to much. You're letting it take over you and cloud your judgment. You have to let this go."
Sabryn
"So you want me to stop worrying about Alexis huh? What about all those times you slept with Ashley? I don't hear you talking about that."
Bryan
"Not again."
Sabryn
"Yes again. Just get the hell out of here. Me and my baby don't need you. We will get through this just fine with out you."
Bryan
"Sabryn. Please don't do this."
Sabryn
"I mean it. Get the hell out. I don't want to see you." She wipes a tear from her eye and goes back to lay on her cot
Bryan
"I love you Sabryn." And after saying that, he leaves.
Sabryn,, softly
"I love you too."
Back on Lavender Hill
Jenn
"It's nice to meet you Mr. Hutchins"
Karl
"Please call me Karl. You've done well for self son." He says looking at Ty's beautiful woman and looking around his mansion. Karl takes Jenn's hand and kisses it.
Jenn
"I can see where Ty gets his charm from."
Ty
"It's so glad to have you back father." Ty hugs Karl
Karl
"Yes it's good to be back."
Ty
"Listen, why don't I have the maid take you to my study so you can pour a drink and we can discuss business."
Karl
"Sounds great. You take care beautiful Jenn."
Jenn, smiling
"You too." The maid walks off with Karl
Jenn
"Ty I need to talk to you."
Ty
"Hurry up babe. I got a lot to do."
Jenn
"That's nothing new. Listen I'm going away with Ria for a few days. I might go work for Alexis at Divine Design."
Ty
"You want to work? I don't like the sound of that. I don't want my princes working" He says grabbing her into his arms. He kisses her.
Jenn
"This is something I want to do. It will mean so much to me"
Ty
"Jenn, I know it will. I don't want you to work. I've already told you this, Isn't that one of the reasons you left Mike?"
Jenn
"But I was working in that greasy pub. I'll have my own office at DD"
Ty
"Jenn I said no. Besides with Daniel and Santino dead, I am short staffed. If you want a job that bad, I got one for you."
Jenn
"What is it?"
Ty
"I need you to baby-sit that charred body . Diego should be here any moment now to let us know who it is."
Jenn
"I stopped babysitting 12 years ago Ty."
Ty
"Jenn just do it. I don't have time to argue with you. Be a good girl and run a long up stairs. Don't embarrass me while my father is here."
Jenn
"Embarrass you?! What the hell is that supposed to mean?"
Ty, pushing her toward the stair case
"I tried to be nice to you. Now get your ass upstairs." Ty walks into his study
Jenn
"I am so sick of living like this." Jenn walks upstairs to follow Ty's orders
In Ty's study, Karl is sitting on a black leather sofa and Ty sits at his desk. Karl takes a sip of his brandy.
Karl
"She's out of control son"
Ty
"I'm still training her. She has a lot to learn."
Karl
"Apparently you do too."
Ty
"I don't understand."
Karl
"What kind of man are you? You can't find Mona, Daniel and Santino are dead. What kind of operation are you running here?" Before Ty can answer Dr. Diego Serrano barges in
Ty
"What the hell is the matter with you doctor? This is a private office and I'm going to need you to knock."
Karl
"No control what so ever. Your weak son."
Diego

"I have an id on the charred body."
Karl
"This isn't a soap opera , tell us now!"
Diego
"It's Santino Noriega"
Ty is stunned that his driver isn't dead after all.