Opps Up side Ya Head! Episode 137
---
Lavender Hill,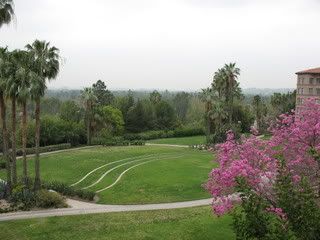 Karim's Mansion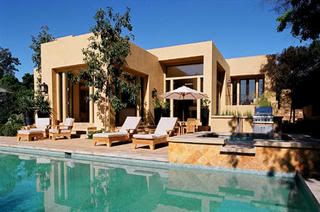 Karim opens his door upon hearing the doorbell ring. He sees LaDonna.
Karim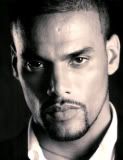 "Donna, I don't think you should be here."
Donna
"And why is that? I love you Karim Williams. I care about you. What you are doing is a mistake. I am telling you Alexis is a liar. She is lying to you. She really doesn't care about you. It's a game. She's just all about winning. Her heart is not in this. She doesn't love you."
Karim rolls his eyes and walks over to his bar to pour himself a drink as Ladonna follows him over to the bar. She is frustrated and grabs the drink out of Karim's hand and shatters the glass against the wall.Karim gives her a look
Karim
"What is your problem?"
Donna
"Why do you drink so much? It's this drinking that has got you thinking crazy. "
Karim
"These drinks are the only things keeping me sane these days Donna. I got so much on my plate. Everywhere I look it's an issue, a problem. From you, to Alexis, DC,my mother, my company, losing my brother. What the hell am I supposed to do?" He hollers as a tear forms in his eye.
"I want some one to tell me how am I supposed to deal with all of this. I find out I have a nephew and he has fetal alcohol syndrome. When does it stop?" Ladonna walks up to him and wraps her arms around Karim.
Ladonna
"Karim Ilove you. I'm here for you."
Karim, pushingher back and looking into her eyes with hurt,
"Donna, I love you to. You have to understand, I made the choice to make this baby with Alexis.I am going to be a man and be a father and provide a family to my child. A loving home. You see what my family turned out to be. I have to be the one that breaks this evil Williams curse. You will always have my heart. If I could change things I would. But I refuse to let my child be raised in a dysfunctional home."
Ladonna
"KarimAlexis is lying to you. I know she is. "
Karim
"I need some proof Donna. Give me some proof of these lies."
Ladonna
"Trust me Iwill. I am going to prove to you Alexis is a liar and I know she slept withSantino when she went to Miami. This baby she is carrying might not even beyours. It's just a plot to keep us apart because it's a game to her. That's allit is." Karim begins to pour him another drink.
Ladonna
"Karim,please stop drinking! You are about to have custody of your nephew soon. Is this what you are going to do when he gets here? I've never seen you like this"
Karim looks at Ladonna with anger in his eyes
"I thought you understood me. Now you are judging me just like DC tried to. Get out Ladonna!" He pushes her out his house.
"Get the hell out and don't come back. I have lost everyone and the people who are supposed to care about are now judging me. I don't need anyone Donna including you. " He pushes her out his house and slams the door in her face. Karim walks over to his bar and grabs a bottle of patron and begins to drown his sorrows away
Ladonna fixes herself up as she walks back to his car. She thinks to herself
"Karim hasa drinking problem. He needs help and Alexis doesn't even see that or care.It's ok Karim, I love you and we belong together. I can help you and I will.I'm going to get you Alexis. I am going to prove what a liar you are." Ladonna pulls out the driveway in her Benz and heads to Alexis's office.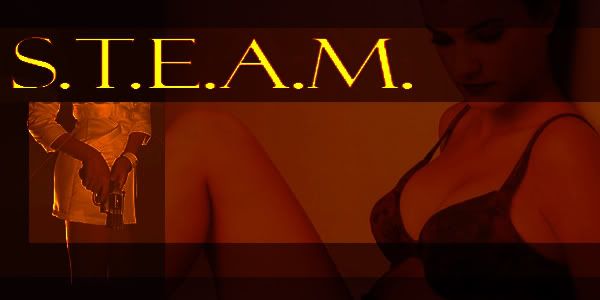 Episode 137: Patron for Karim
Written by ML Cooks, and Tara Smith
Creative Consult: Monique Cooks, Ian Hefts
On the other side of the hill, sits Bryan's Mansion.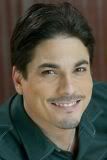 Bryan is in his gym lifting weights, breaking a sweat.Natalia walks in wearing some very revealing lingerie. She leans at the door,posing, as if trying to tempt Bryan.
Bryan continues to pump iron as he talks to her
"What theare you doing? Where the hell are my sons?"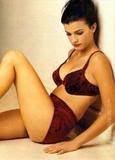 Natalia struts over to Brian. She takes her index fingers and slides it down his washboard abs. She smiles at him as she walks around himin a circle still touching him. She gets to his front and grabs his dick. She kisses him. She pulls back and blows in his ear.
Bryan puts the weight down. And pushes Natalia off him
Bryan
"What is this Nat?"
Natalia
"We need this. We need to be a family. We have to make this look like this is a happy home. When I don't get sex, I become a Bitch. We don't want that do we? Besides. You love sex. Isn't that why you hadan affair with Ashley?"
Bryan
"Nat, I am trying to turn over a new leaf in my life. Stop thinking with my dick and my head more. It's time to grow. I got two boys to look out for."
Natalia
"And I got a kitty cat to look after. My cat is hungry for you Bryan. I'm hungry for you."She begins to stroke his dick and leans up against his body and kisses his neck. Bryan become very tempted, not having had sex in quite a while.
Natalia
"Don't resist. You know you to feel me on the inside Bryan. I want to feel you deep in me." She reaches in his gym shorts and pops out his erect penis. She squats down and tastes it. Bryan moans as his eyes roll in the back of his head as Natalia takes Bryan's dick deep in her throat gagging on it. After a few minutes of that she comes back up and looks at him.
"You like that?"
Bryan
"Hell yea."
Natalia
"I thoughtyou would. My p u s s y is even wetter. Put it in me big daddy. She turns aroundand bends over grabbing her ankles.
Natalia
"It's wet for you big daddy. Put that dick in me and fu(k me." Bryan walks over to herand of course inserts his dick in her. They both let out a moan. Bryan has wall sized mirrors all over the gym and in looks in one of them and smiles at himself, as Natalia moans and screams, It turns Bryan on even more and hereally begins to bang her back out. It's almost too much for Natalia as she cums. Her body shivers and shakes. Bryan follows right after her. They are both relieved. She turns to him and gives him a kiss.
"That was good. You're good. Remember. This is for our family. We can't let Sabryn win."
Bryan
"She's not.She's going to jail. She will not get my son."
Natalia
"Good. We have to make this work."
Bryan
"You want to take a shower?"
Natalia
"Together?"
Bryan
"Uh yea."
Natalia, smiles, maybe she can get Bryan to care about her,she then thinks wait until she tells Ria that her good p u s s y has turned Bryan out, Ria would be proud,
Natalia
"Yes." He grabs her hand and escorts her to his private shower he has in the gym. They shower together and end up having sex in the shower again.
Downtown PasadenaJail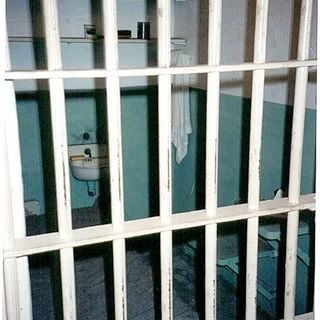 Mike walks up to Sabryn's cell
Sabryn
"Hey you."
Mike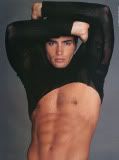 "It wasyour first big day. How does it feel?"
Sabryn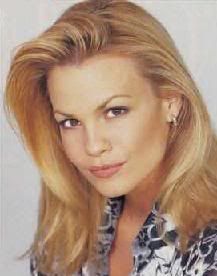 "It feels very good. Once I prove I had to kill Ashley for the sake of humanity I know the jury will see thing my way. Ashely was insane. I mean she came back from the dead and kidnapped a baby to pass off as her own with Bryan. That's psycho"
Mike
"I am sure they will."
Sabryn
"Did you see how smugged Natalia was today when she walked into court with Bryan?"
Mike
"I don't pay him or her any attention. It's not worth my time. I am only focused onyou."
Sabryn
"That's really sweet of you Mike. You have really kept me going through this dark time being locked up for what seems like forever."
Mike
"You have been in jail for quite a long time. I care for you Sabryn. I am glad I can be here for you."
Sabryn
"Even though you are the police chief of Pasadena, you haven't caught any slack forthat?"
Mike
"Not at all. I am off duty when I come to se you. I have not assisted you in anyway. So it's no crime."
Sabryn
"Good, I would hate to loose you at this point. I feel like you are the only one I can trust these days."
Mike
"You can Sabryn, like I said I care about you and you can trust me. I would never hurt you or betray you in any manner."
Sabryn
"That makes me feel so warm. It gives me hope. I am so ready to beat this case, get my son back and get revenge on Bryan and especially Natalia. I got big plans for her.That bitch is not going to know what hit her. I am going to take everything from her."
Mike
"Woah. I just hope it's' nothing illegal."
Sabryn
"Nothing like that. I don't fight like that. I know how to fight and still be classy.See that the difference between Natalia and I. I'm a real woman with class. I have a plan for her. It's pretty damn good. She think she's on top now, she mayfeel like she's won but this war is not over this is only one battle of a longwar. I should have crushed Natalia a long time ago. I am so sick of other women always getting in my way or trying to hold me back. They like to get in my way.It's Envy. Just like Ashley,It lead to Murder, which started from Sex that lead into an Affair then which came all the Treachery. It seems that cycle is repeating itself with Natalia."
Mike
"I don't want it to take over you. I want you to raise your son and build your fashion house back up."
Sabryn
"I plan to do all that. I am going to bounce back bigger and badder than ever. Hopefully with you by my side."
Mike, smiling ather
"I would love that. "He leans against the bars as she does to and the kiss.
Brookside Park.
Jenn is taking a stroll in the park on this beautiful west coast day. She sees Santino joggingin her direction. As he passes her up she puts her leg out and trips him. He falls to the ground. Tino looks up and sees a blonde with a big straw hat with over sized glasses on not knowing who the woman is at first. Jenn takes her glasses off.
Tino
"The fu(k."
Jenn
"Hello to you to." She looks at his cut up chest and abs, as he was jogging with hisshirt off.
Jenn
My my you're looking really buff these days. Getting pumped for Alexis?"
Santino
"Don't start this sh!t Jennifer. This is getting old. I am going to have a protective order against you. Can't you mind your own business? Stop being bitter."
Jenn
"Is that what you call it? You left me for Alexis. You got her pregnant."
Santino
"That's where you're wrong. I never had sex with Lexie. We are just good friends."
Jenn
"Lexie? "She chuckles. "Is that what you call? You're a liar just like she's lying. She was going through an emotional time and so were you dealing with Ty. I don't believe for one second you two didn't have sex. I'd bet my life you two did. And now she's pregnant trying to pass this baby off as Karim's."
Santino
"You have no idea what you are talking about. I wouldn't mess with Alexis if I were you.She's out of your league. Jodie is a light weight compared to Alexis. You arein over your head."
Jenn
"There you go again, defending your own sweet Alexis. You make it so evident you care for her."
Santino
"You are so far from the truth. Besides I have my eye on some one else."
Jenn
"Is that right? You're a ho"
Santino
"I get it from you. You cheated on Mike with Ty. You cheated on Ty with me. What that sound like to you? A ho."
Jenn tries to slap him but Santino blocks her hand
Tino
"Stop being so bitter. Move on. I don't want you. It was only lust between us. It was fun while it lasted, going behind Tyler's back. But that fun is over. And I don't want to be with you. Now let this go Jennifer. Things are changing for me. You are not a part of that. You have showed me your true colors. I don't like who you are."
Jenn
"Then why did you fu(k me?"
Santino
"I just told you that. Now don't be bitter and deaf. Stay out of my way and my business."
Jenn
"Never. I will never let you be happy. I will always be there, waiting to take you down Santino."
Tino
"Jenn I am warning you. I now have a lot of power. I am running Ty's old drug empire. Ican have you eliminated. In fact, I am going to have some one watching you atall times. So watch your back. Or next time the hit will be out on you." He begins his jog again and jogs off. Jenn is stunned learning that Santino is taking over Ty's old drug operation and the fact that he threatened her. She pouts off.
Back downtown,Divine Design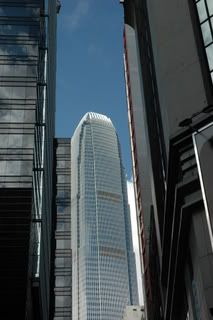 Ladonna storms into Alexis's new office and slams the door so hard the glass walls shatters.
Alexis
"You stupid Bitch! What the hell is your problem? You here to jump me again? Where's your side kick Ria? Go ahead Bitch I want you too because this time I'll press charges and throw your ass in jail."
Ladonna
"You would just love that wouldn't you? Well I won't give you the satisfaction. I am here to tell you that I will get Karim back. You don't deserve him. You don't even love him. This is just a game to you. You just want to win. That's all you want."
Alexis
"Your wrong. I love Karim with all my heart. We would have been happy and dram freeif it wasn't for you."
Ladonna
"I don't think so. He was bregining to see the real person you are. You're a lair and mygut tells me you are hiding something big. Something you don't want Karim to know. I bet if he knew your secret he would leave you."
Alexis
"Oh god here you go again with you're theories."
Ladonna
"Is that what you are going to call it? Well I got another one for you I bet anything that this baby you are claiming is Santino's. Not Karim's. You're only saying its Karim's so you can have Karim. So you can be the winner. You see I really love Karim from the depths of my soul, I have for many years. Through Ria, through you. You two didn't really love Karim like I do. Ria cheated on him and you are lying to him. I have done neither."
Alexis
"You're just some angel. Donna we all have secrets. What are your's? What if I dig some digging in your past? What would I find besides the fact that you are a depressed and hopeless secretary hoping to make the big time by falling in love with her boss. What did you do watch an episode of Dynasty?"
Ladonna
"You can throw all the insults you want at me Alexis. You can dig into my past. I really wouldn't give damn. You won't find anything. "
Alexis
"We'll see about that."
Ladonna
"I'll get you before you get me."
Alexis
"Bitch it's over. I win. I got the man; I am having his baby so just give it up. Now get a broom and dust pan bitch and clean this damn glass up." Ladonna gives Alexis the middle finger and walks off.
Back on LavenderHill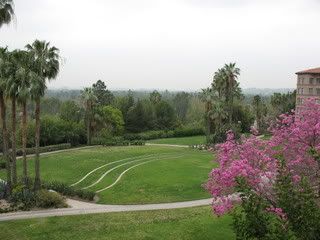 Lauren rings Karim's doorbell. Karim opens the door with abottle of Patron in his hand almost empty.
Laruen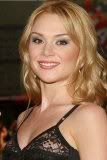 "Not surprised to see you drunk, again!"
Karim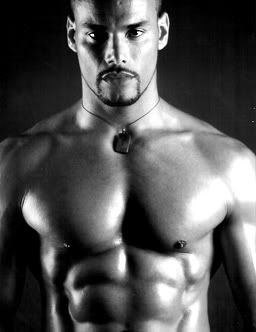 "What the hell you doing here?" She pushes past him into his house.
"You are really tripping barging into my home like this."
Lauren
"Well I would'nt have to if you come to you senses. My son belongs with his mother. "
Karim
"You are unfit to raise him. You were drinking while you were pregnant with my nephew.You faked you death while little Kevin should have been in a hospital getting care."
Laruen
"And what are you doing now? Drinking. That's what you have been doing the last few weeks,"
Karim
"You don't know anything about me Lauren."
Lauren
"Come on Karim. I know you. Your brother and I were best friend for many years."
Karim
"I didn't know you two had a one night stand."
Lauren
"What does that have to do anything? We were in some lonely places when that happened. I know you Karim. I know your family. Everyone except Mona. I know your mother,Abe. We all go back a long way. I tell you what I don't know. This person'you've become. This drinking, you're confrontational. You have a problem you need some help."'
Karim
"I need help!? Look at you! You gave birth to a child that has fetal alcohol syndrome.You're the one who needs help. Don't come in my house judging me. Who the fu(kdo you think you are? Maybe my mother was wrong at your funeral.
You're a drunken slut Lauren. From Daniel, to Chris to Kevin. Slut." Karim takes a swig of his bottle. Lauren is stung after the lowblow Karim just tossed out his mouth. Lauren decides to strike back, tired of being the nice one, wanting to be in control
She decides to take some low blows her self, as Alexis walksin on the scene
"Wow. Karim look at you. It's a good thing Kevin is not here to see you like this. He would be ashamed. In fact I bet he is rolling in his grave right now."
Karim is heart broken. Her words slice through him like a knife. He has a burning sensation in his stomach. The room begins to spin as Laurens words repeat over and over again in his mind. He regains focus and composure and looks into Laurens eyes with madness. Lauren notices the anger in Karim'seyes and is scared she may have taken thing to far. Karim takes his bottle of patron and bashes it against Laurens' head. Laruen collapses to the ground,knocked unconscious.
"Don't ever talk about my brother again Lauren. I will fu(king kill you. " Alexis is horrified. She screams.
"Karim, you killed my sister! She's been killed again!"