The Mystery Woman enlists Nate's help in her plan to kill Phyllis!
---
GC Memorial. Nate is reporting to work by first checking into his office. The door is ajar and he finds it odd. He opens it and sees his office has been ransacked. He looks on the wall and sees "Avery Was Here" . Nate searches through for his files looking for Moses Winters file. He realizes it's gone. He pounds his fist on the desk. Then his office phone rings.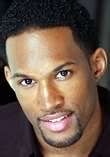 Nate: Dr. Hastings?
It's the Mystery Woman: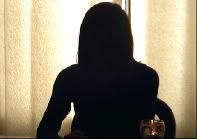 You wont be a doctor for long if you don't do as I ask you to do. Don't make me expose your dirty little secret Mr. Do Right doctor." Nate shakes his head as he knows he is about to be blackmailed over his secret.
Nate: What do you want from me?
MW: You are going to help me kill Phyllis today.

Episode 79: Mystery Woman enlists Nate's help in killing Phyllis!
Written by ML Cooks
Malcolm walks into Newman Tower with lunch for Leslie. She smiles at him when he walks in.
Leslie: How sweet. My big daddy brought me some food.

Malcolm: I got to keep you going baby. You need your strength for what I'm going to do to you tonight.
Leslie: is that right?
Malcolm: Fa' sho'" She walks over to him and they kiss.
At Lauren's. Scotty was taking a nap when he hears a pounding on his door. He opens it and sees his little brother Fenmore.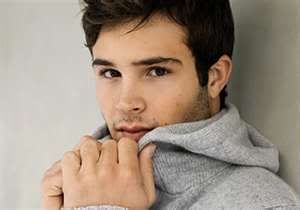 Scotty: Little bro what is your problem? I was sleep?
Fenmore: Tired of looking at all those naked men online?
Scotty grabs Fenmore and pulls him into his room.
Scotty: Shut your mouth. Don't ever say that again. You don't know what you saw.
Fenmore: I did so. And If you don't give me some spending money and do my home work for a month I won't tell mom what I saw.
Scotty: You little devil. How do you know how to black mail some one? You are to young for that.
Fenmore: Guess I'm gonna tell mom u like boys.
Scotty: No damn it. Here you little punk." Scotty hands him a twenty dollar bill.
Fenmore looks at it strangely: I'm not cheap.
Scotty: Well I haven't got paid yet. I just started my new job.
Fenmore: I'll expect payment out of every pay check. Thanks big brother." Fen more leaves. Scotty is frustrated and logs onto his computer.
Back at Newman. Malcolm and Leslie are eating lunch.
Malcolm: So tell me Miss Board Member of Newman, What are you working on?
Leslie: Well I really can't tell you to much. I'm heading up Newman's legal department and we are considering selling off some assets to raise some capitals. We are going to be voting in the next few weeks what we are selling off.
Malcolm: All that corporate talk. No place for me. But I do have some good news.
Leslie: What's that bae?
Malcolm: I got an interview at Restless Style to be their new Creative Art Director.
Leslie smiles at him and hugs him.
Leslie: I am happy for you I love you.
Malcolm: Les, I love yo ass to.' They kiss once again.
In Scotty's Room.
Scotty hops on the site Male Hunt. He sees his old lover Kirkland is on from Bay City He instant message him.
Scotty: Hey sexy
Kirk: Same to you. What are you up to?
Scotty: Just my little brother getting on my nerves.
Kirk: I know how that can be. I have a brother too.
Scotty: I didn't forget. Listen maybe we can exchange numbers and talk on the phone some time I would love to hear your voice again. Or just a simple text saying hi.
Kirk: Yea that would be great." The two past lovers exchange numbers.
Kirk: I'm gonna be pretty busy in the next few weeks. I got a big wedding coming up. So things are hectic plus my evil dad is running for mayor and that doesn't sit well with me. Not to mention his unholy attraction to Paulina.
Scotty: Too much for me. Ok sexy. TTYL." Scotty signs off. He is happy until his phone rings. It's his girlfriend Van. Scott just hits ignore.
Back in Nate's Office.
Nate: How do you expect me to help you kill Phyllis? I'm not a killer. I'm a doctor!
MW1: You won't be a doctor for if you don't do as I ask. Shall I tell your family what you have done? Your mother would e so disappointed. You would lose your medical license.
Nate: How do you know my mother and my family?
MW1: No time for talking. Do as I say. Here is what I want you to do." The mystery woman tells Nate her plan on killing Phyllis, as the 2nd mystery woman listens outside the door.
"Tomorrow will be a day no one will forget." The Second Mystery Woman says...

Executive Producer: ML Cooks
Creative Consult: Nate Richardson and Soap Boy 94