Kendall OR Greenlee...

51 members have voted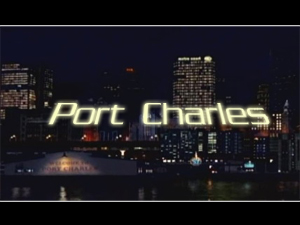 Jump In to Port Charles #3
Brandon/Lucas/Bobbie/Noah/Tony
The "Jump In" articles that we'll be posting will help viewers who haven't followed General Hospital/Port Charles very closely. These articles will update you on storylines told over the past year and help you further understand our stories.
In 2006, we retold Lucas' coming out when I started my blog back in January 2006. In February (one month into the blog), Lucas was outed by someone who liked him (Brandon Wexler) at an important family gathering. The news was a total shock to Bobbie and Tony.
Tony, though disappointed, accepted his son with open arms and promised to be there for him. Bobbie on the other hand didn't take the news well at all and immediately disowned her son. Lucas' coming out put a severe strain on Tony and Bobbie's budding relationship. Tony left town to pursue other career interests leaving Lucas alone to deal with Bobbie.
Lucas didn't handle his forced coming out well either. He rebelled against his mother and hated the person responsible for outing him. This situation however, created a stronger bond between him and his older sister Carly, who vowed to help her brother in any way she could. Due to problems at home, Carly arranged for Lucas to move into the old penthouse she shared with Sonny. Eventually, Lucas came to have feelings for the person who outed him, and they started a relationship. Lucas continued to struggle with his sexuality affected his life, and though Brandon took his time with Lucas, Lucas obviously felt that he was jerking Brandon around (no pun intended).
While this was going on, Bobbie turned to drinking, instead of dealing with her issues. This would put a strain on her relationship with Noah Drake. Noah, who accepted Lucas as is, tried to get Bobbie to address her issues instead of turning to the bottle. She would deny she had a problem for months, but it was obvious to those around her that she had a problem. Showing up to work drunk, and was even arrested for public intoxication!
This added another layer to the drama, due to Noah being a recovering alcoholic and not wanting to see the woman he loved follow the same path that he did when he lost his wife. Noah tried to compare his strained relationship with Patrick to that of Bobbie/Lucas, which only infuriated her more as she couldn't see the difference. Meanwhile, Lucas and Brandon encountered bigotry in public, and resisting the urge to have to defend their relationship. The conflicts these two had only brought them closer together.
After months of going toe to toe, Bobbie and Lucas had a real breakthrough and everything seemed to be going well. Lucas finally decided that it was time for him and Brandon to take the next step in their relationship. As a token of their love, and a Christmas gift, Lucas gave himself to Brandon and they made love for the first on Christmas night. Something that Bobbie walked in on unbeknownst to the happy couple. Bobbie tried hard to accept her son's life the best way she could, but this severely sent Bobbie into a downward spiral.
Bobbie continued to lash out at her family and friends. The Spencer's eventually talked Bobbie into attending rehab, though it didn't last too long. Bobbie's struggle with her alcoholism came to a head in April 2007, when she got behind the wheel while drunk and accidentally killed Lucas' boyfriend Brandon!
Noah covered up Bobbie's involvement and married her to protect her. Mac has been on the case since then and is close to finding out the truth. Recently, Bobbie confessed all to her brother Luke, promptly sprung into action to protect his sister.