IN the past two months, There's Always Tomorrow has truly developed into a fun, fast-paced, character driven soap opera. And, with the help of Executive Producer, Greg Ziobrowski, working double time in the casting department, these new additions to the cast will help further the true vision the Hutchison-Ziobrowski regime have for the series.
COMING
Jordi Vilasuso as Kyle Garcia: The soap opera veteran, best known for his role as Tony Santos on Guiding Light, will debut later on. He will be involved in a huge story with the character of Lindsay Anderson (played by Julie Marie Berman).
Anthony Montgomery as Dexter Johnson: General Hospital alum Anthony Montgomery will make his debut later on as well. The character of Dexter will reportedly come on and impact the future of Ava's character. When commenting on his joining of There's Always Tomorrow, Montgomery mentioned how delighted he is to dive into a soap that is still so early on in crafting itself. He also mentioned that he cannot wait to work with Alicia Coppola.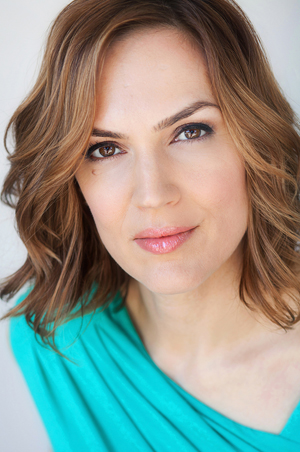 Lesley Fera as Olivia Pierce: The Pretty Little Liars actress has been tapped for a short term arc involving the character of Andrea Pierce-Jackson. As one may be able to tell, Olivia will in fact be Andrea's mother. But, she isn't only arriving to take care of business with her daughter. The character of Olivia will reportedly be mixing it up with the Anderson family.
FROM HEAD WRITER/CREATOR CASEY HUTCHISON
I am very happy to have these wonderful actors come on to play parts on 'There's Always Tomorrow'. I have long been fans of each and everyone of them. I just know that there stories will lead the series into a bright future. We have a big Fall ahead of us. And, Winter will be even bigger! I cannot wait for everyone to see what's in store!