From the December 17th, 1985 issue of Soap Opera Digest, the one with Peter Reckell on the cover by himself with a long interview about crazy fan encounters and how he didn't always seem appreciative of them, there's an interesting lengthy article about soap fan clubs, or more specifically fan clubs for specific actors. They go into great detail about the behind-the-scenes shenanegins that went on with the people who ran the Deidre Hall fan club. This article was done as a result of the recent Soap Opera Awards where Days of Our Lives swept the award show, as it usually did in the 80's. (The last page has a bonus synopsis of the most recent episode of "Dynasty"). It certainly would be interesting to think how those Soap Awards would've been distributed had their not been rabid fan clubs for certain shows and certain actors.
After reading this article, don't ya just wanna go to your nearest mall, set up a table with paraphernalia about your favorite soap or soap actor, and get people to sign up for a fan club?!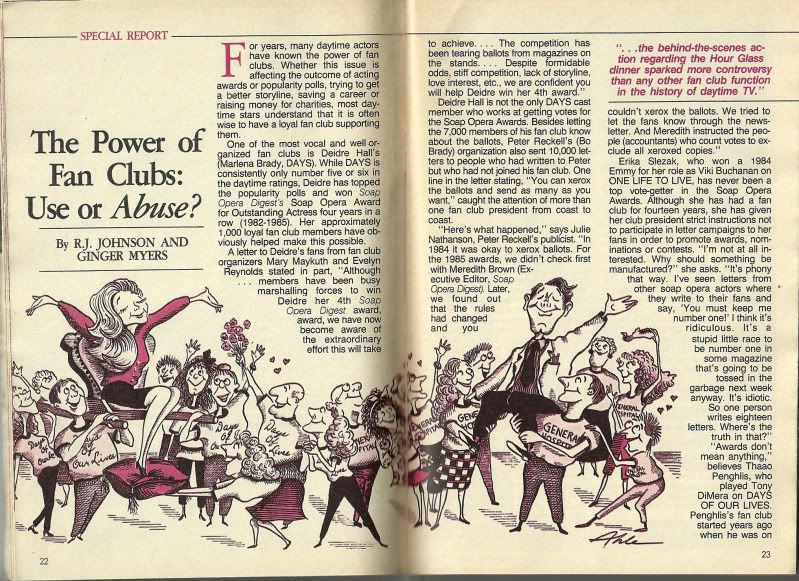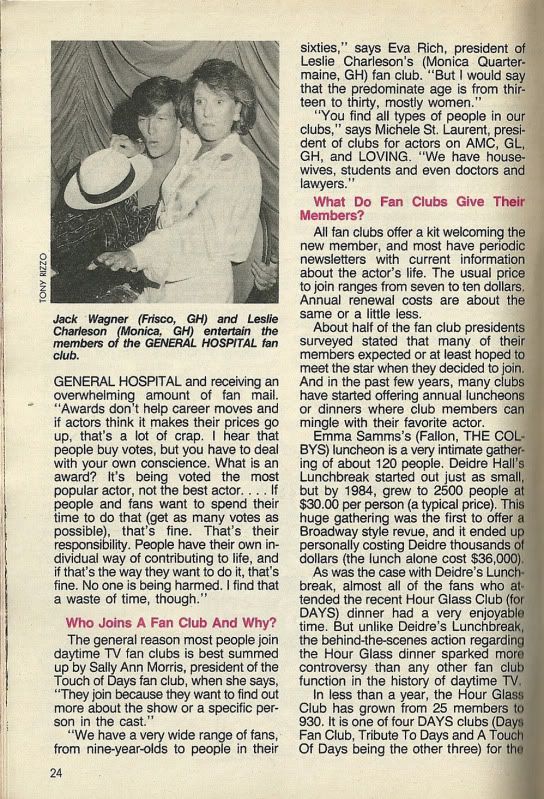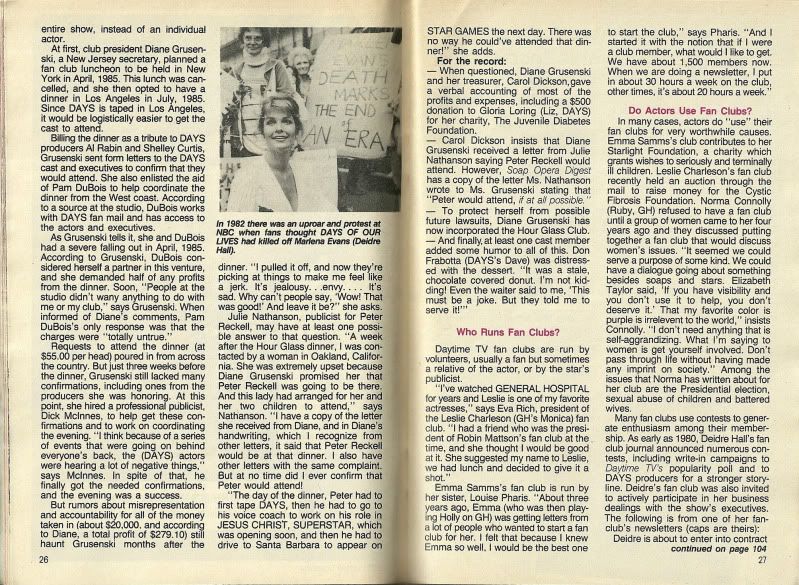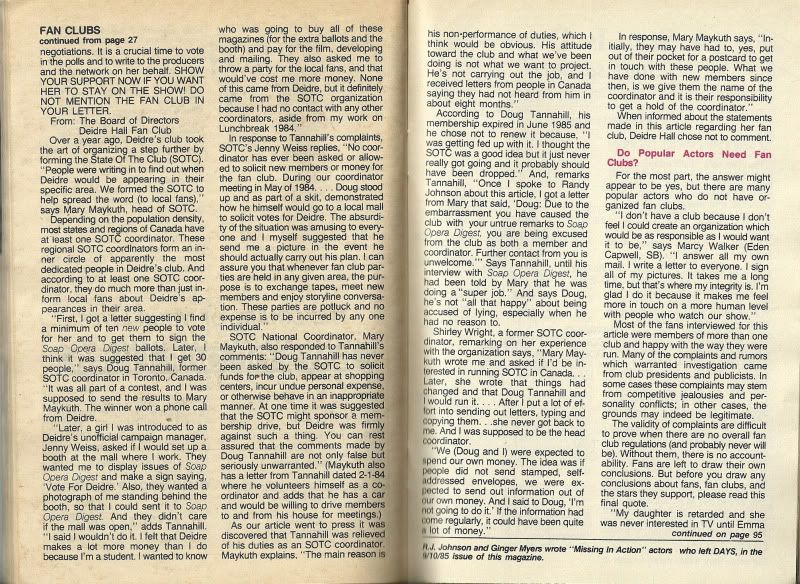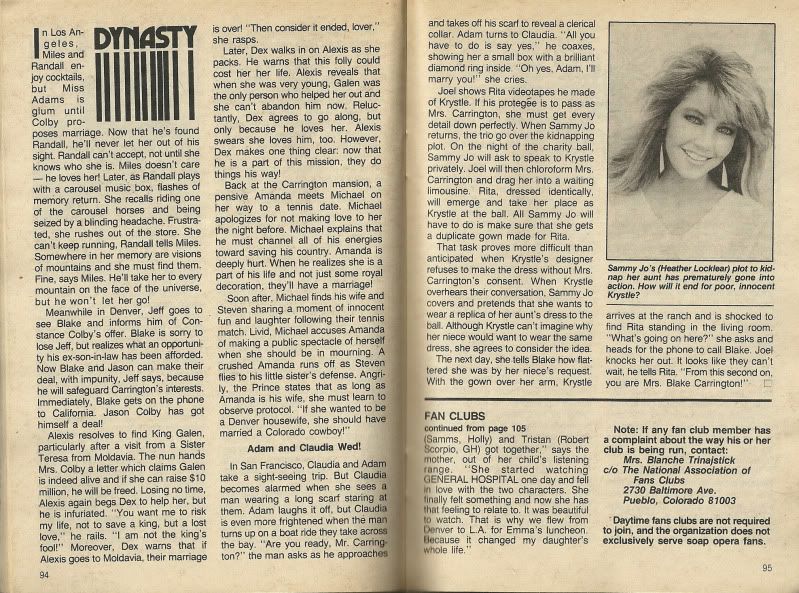 Edited by Gray Bunny, 23 January 2012 - 06:22 PM.