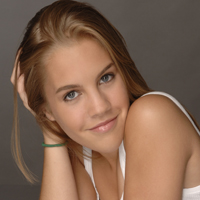 Kristen Alderson Addresses Teen Pregnancy Forum
(SoapOperaNetwork.com) -- With a recent spike in the teen birth rate across the United States, The National Campaign to Prevent Teen and Unplanned Pregnancy is sponsoring a forum in the nation's capitol to discuss ways to reverse the trend. Among those featured to speak at the forum are Seventeen Magazine Editor-in-Chief Ann Shoket, talk show host Maury Povich, and "One Life to Live's" Kristen Alderson (Starr Manning).
---
Discuss article below...