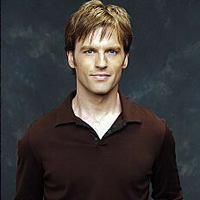 OLTL PreVUE: Week of January 5 Edition
(SoapOperaNetwork.com) -- New Year, New Surprises.
THIS WEEK ON: ONE LIFE TO LIVE
Alex Olanov has news for Dorian; Rex realizes what he missed; Bess blasts Viki; Todd does the unthinkable for Marty; Cole is tempted to do something illegal; Marty hooks up with someone new; Viki pokes a hole in Nora's case; Renee finds an old friend at her doorstep; Beaver Calhoun searches for David; Jessica makes amends with Brody; Natalie flaunts her ring; Tea puts the screws to Lola; Sarah snitches to the government; John saves a life; and Layla compares Sarah to her mother.
---
Discuss article below...