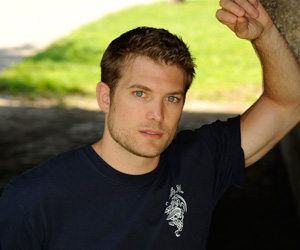 Lawson Named Number One Soap Hunk
(SoapOperaNetwork.com) -- "One Life to Live's" Mark Lawson declared the hunkiest daytime soap star.
SoapHunks.net, the popular soap opera website dedicated to daytime's hottest past and present male stars, has named "One Life To Live" newcomer Mark Lawson as Daytime's "Best Hunk" for 2008. Lawson portrays Brody Lovett on the ABC Daytime drama series.
---
Discuss article below...