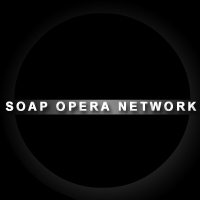 Pictured: Soap Opera Network
---
TO:
All Members
FROM:
Errol Lewis, Editor-in-Chief, SON Online
DATE:
Saturday, March 3, 2007
RE:
SON BULLETIN #8: Signature Rules
---
(SoapOperaNetwork.com) -- In all the years that I have been with
Soap Opera Network
, image rules in signatures have been in effect for every poster, however, in the last two years or so those rules have been ignored. To rectify this enormous problem, we have decided to update our rules on signatures to not only include image caps but now texture caps.
Beginning Friday, March 9, all members are mandated to update their signatures to meet the following requirements or else their accounts will be warned and/or subsequently banned:
IMAGE RULES
You are allowed only one banner image in your signature (combine images if needed).
Your banner image must not exceed 600px (pixels width) or 200px (pixels height).
Adobe/Macromedia Flash enabled animated signatures are disallowed.
TEXTURE RULES
You are limited to a maximum of 50 words in your signature. Words will be counted.
Your text should not exceed size four.
Spoilers, including Casting Notices are disallowed.
You are limited to no more than three emoticons in your signature.
NOTES OF INTEREST
If you violate a rule, you will receive a warning. If you continue to cause a disruption on the board, you will be banned. As an Administrator, I reserve the right to ban users whom I feel are negative influences on the board, with or without prior warning.

Think very carefully about what you post and how you behave on these boards. Membership to this forum is not a right, but a privilege.

*Rules on Signatures are subject to change without notice.
Photo Credit: Soap Opera Network courtesy Manti, Inc.