Posted by
aMLCproduction
, 30 March 2014 -
· 1,196 views
GC Memorial. Nikki is standing out on the visitor's balcony looking up towards the sky. She wipes tears from her eyes as she remembers how she and Katherine fell out over the last few months. What really gets Nikki is her very last encounter with Kay at her hotel suite where she basically kicked Kay out and slammed the door in her face.             
                "I'm so very sorry Katherine." Then she feels an embrace. She turns around and sees Brock. They hold each other. He pulls back.
Brock: Why was Jill so angry towards you about Kay?
Nikki: Brock I'm so sorry. Your mother and I weren't on the best of terms lately. I'll regret it for the rest of my life." He holds her once more.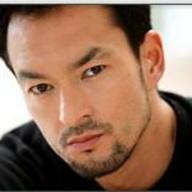 Keemo sits next to Jill in the hallway. Jill is dabbing her face with tissue to keep her face dry from her tears.
Keemo: I guess it would be very dumb to ask how you are.
Jill: You are certainly right about that. I just can't believe that old bat is gone. She's tougher than nails now she's gone. We been through so much together. Katherine was the toughest person I knew. I loved her, I hated her. DAMN IT I'm going to miss her." Keemo holds her as Gloria walks around the corner and sees the embrace not knowing what to make of it. She is caught off guard by it though.
Abby approaches Devon as they watch Murphy walk out with Paul and Ronan. She puts her arm around him.
Abby: Do you need anything?
Devon: For someone to wake me from this dream. My new dad Tucker and my new grandmother Katherine have died in the same night. I don't understand any of this. How can this happen? Now they are questioning Murphy? What do Paul and Ronan think happened?
Abby: I'm sure we will have answers soon. You wanna get out of here this place is over whelming. So much sadness.
Devon: I like to find out why I haven't heard from Roxanne.
Abby: I told you she's doesn't care for you the way I do.
Episode 131: Dru Prompts Sheila to Action!
Written and Produced by ML Cooks
Creative Consults: C Nate Richardson and Martin Saenz
GC Nights.
Noah pull up to the bar and orders a drink. He is browsing through his phone reading news alerts about Kay and Tucker.
Meanwhile outside the bar Vandalynn is on her phone.
                "Mom he is right here. At the club. I'm about to make my move on him then find Scotty. He's avoiding me and I've been here a few days. Yes Sheila I know what I have to do."
Sheila: I told you don't call me that.
Van: You treat me like I'm a dummy. I know what I have to do with Noah.
Sheila: That's my girl. Make momma bear proud. Sheila Hangs up her phone. She walks over to Sharon and caresses her face.
Sharon: Why do you keep doing that?
Sheila: Sharon you are so beautiful. My pretty Sharon.
Dru: Bitch you sounding like a lesbo.
Sheila instantly back hands Dru. In fact she gets up grabs some grey duct tape and tears a piece off using her teeth demonstrating how mad she is at Dru. She walks over to Dru as Dru is running off at the mouth to Sheila for backhanding her. Sheila tapes Dru's mouth shut. Dru is still trying to talk but all you can hear are mumbles. Sheila laughs.
                "You just don't quit do you? Silly Bitch." She looks at Sharon
                "Now where were we?" Sheila says in a seductive manner caressing Sharon's face once more.
Sharon: Sheila what are you doing?
Sheila: Admiring you. We are going to be in each other's lives forever if my daughter can make things go right tonight.
Sharon: Forever? What do you mean?
Sheila: In time pretty face. All in good time." Sheila walks back to her mystery patient. Sharon looks at Dru who is still trying to run off at the mouth at Sheila. She tries to wrangle out of the ropes she's tied in.
Back at the Bar Noah is enjoying his drink as he spins around in his bar stool to see who is on the scene tonight. Van grabs a seat next to him. Noah looks at her and smiles.
Noah: Never seen you around here you new here?
Van smiles at him and then replies: Buy me a drink and I'll let you know my story."
The Chancellor Estate. Esther is on the phone with Chloe.
Esther: Well I'm glad you guys made it there ok. I will never understand for the life of me why you and Billy decided to go there with Delia with so much turmoil there. It's so terrible.
Chloe: Mom we are fine and a lot happier. It's nice to be in a place where people don't look at you funny. But I really called to see how you are holding up Billy and I heard about Mrs. C when we landed.
Esther begins to cry: Kate it's so terrible. Mrs. C is really gone. What are we going to do?. Listen honey I got a house full and I need to provide service. You know Mrs. C. wouldn't like it if I didn't entertain. Oh honey by the way Chance is here.
Chloe: Chance?
Esther: Yes so is his father.
Chloe: Give him my condolences. Talk to you soon mom" They hang up then Esther goes into the kitchen to make snacks and tea.
Nina, Philip and Chance sit in the living room. They are all silent.
Nina: I wonder why Paul wanted to question Murphy.
Philip: I hope we find out soon.
Then Esther walks with tea and finger foods.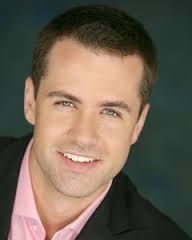 Chance: Esther do you know anything? Why would the police want to question Murphy about Tucker's death?
Before Esther can answer the phone rings. "Excuse me I must get that" Esther says before retrieving the phone.
                "Chancellor Residence..."
                "This is Victor Newman. I assume this is Esther Valentine?
Esther nearly faints when she hears the voice of The Great Victor Newman.
Jack sees Nikki by herself on the balcony.  He walks out and comforts her. She turns around and welcomes his embrace.
Jack: Anything I can do for you?
Nikki: No. I did this. No one can undo this.
Jack: Hey hey what are you talking about? Katherine's stroke had nothing to do with you.
Nikki: She came to me Jack. This morning. To try and make peace. And I just slam the door in her face. I will never forget that. Damn Victor. He did this. He pitted us against each other now I'll never be able to tell her how sorry I am or be able to work things out with Kay. Jack please tell me this is not happening." Nikki just sobs as Jack holds her with tears forming in his eyes. He thinks about Tucker and "the plan" to teach Tucker a lesson. Jack ponders if this plan was too much for Katherine. He really begins to choke up at the mere thought of his possible role in Katherine's death.
Jack: What Have I done?
Nikki pulls back and looks at him. "What do you mean? What did you do?"